DAGGZ Pays Homage To The Evolution Of Mankind With 'Progenitor' – FUXWITHIT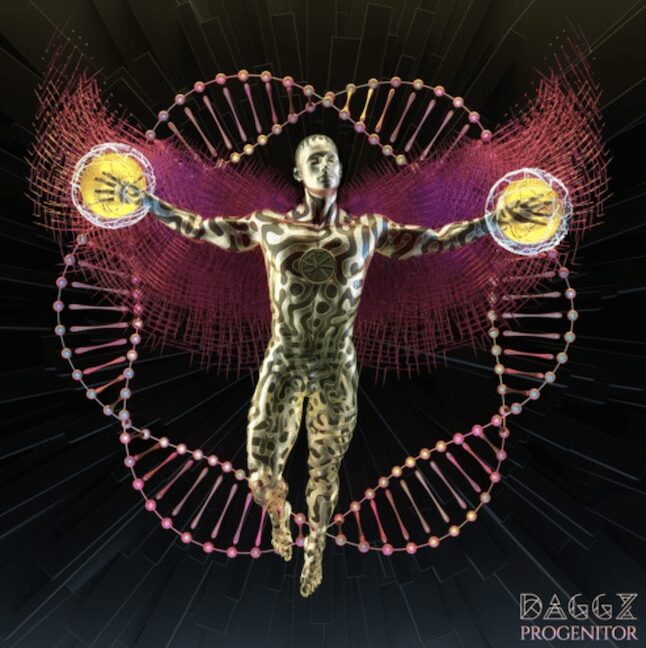 Taking humans back in time with crisp and everlasting tones, DAGGZ presents his newest piece, 'Progenitor.' A brand new step within his journey of evolution and success. Perfect for any bass heads out there looking for forward-thinking creations. Molding a brand new direction for the underground as a whole.
Known for his unique sound design and endless paths of dreams, the artist has been mastering his craft one day at a time. Taking the industry by storm while impressing listeners and his peers to the highest degree. Becoming one with the frequency spectrum with every release. Creating a wonderful name for himself from beginning to now. From teaming up with top-tier labels such as Presently Lifted, Wormhole Music Group, and more, to collaborating with artists such as L*o*J, Josh Teed, and even Chmura, the mad lad is showcasing his true potential to the world. Stopping at nothing from fulfilling his priceless dreams with style. And with this new single, his evolution is growing stronger than ever thanks to his high-quality characteristics and skills.
'Progenitor' is a total out-of-body experience. Hypnotizing any listener who comes in contact with its lush and hard-hitting nature. From integrating a small quote from author, Barbara Marciniak within the beginning, to letting the beast out with futuristic bass designs, angelic melodies, and monstrous drums, this is a journey you'll never ever forget. Its calming yet energetic flow completely captivates you in the best ways possible. Each section has its own colorful qualities while working hand in hand with everything else. Forming a path of pure success and inspiration for all. This is truly a beautiful and gorgeous track. What a way to end off 2021 and bring in the New Year with positivity. So make sure to go support his art by streaming 'Progenitor!'