Coka Cobra Breaks Barriers With 'Wind Up' – FUXWITHIT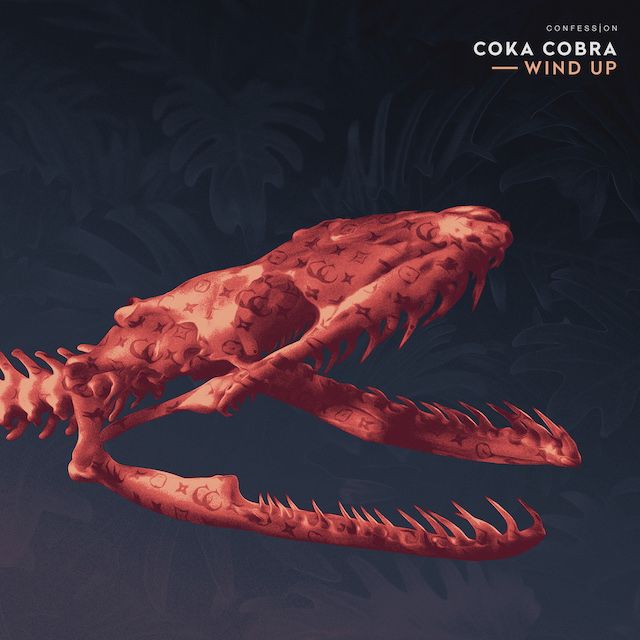 Get ready for a trip through time with none other than Coka Cobra. His newest single, 'Wind Up' will leave your jaw dropped, dying to replay it over and over again. Also, definitely check out his past work because he's dabbled in multiple genres. From groovy house music, to heavy trap influences, Coka Cobra is a man of many surprises and mystery. He's even collaborated with Juelz back in 2019. So don't sleep on this soon to be legend, because he's truly making moves to get himself into the spotlight. It's a huge step for him making his debut on Confession with the new release. Giving him the proper recognition he deserves.
"The goal was to channel pure festival energy and create a sound that catches people off guard in the best way possible when the drop hits. A house banger that rides the line between aggressive, tasteful and innovative." – Coka Cobra
'Wind Up' is a fun and unexpected thrill ride. An adventure you'll remember for a long time. Right at the beginning we hear a primal styled atmosphere, leading up to an everlasting drop. And once it hits you, it really takes you back into the stone age. Where dinosaurs roamed the earth, listening to this piece. The sound design hits you in the soul in the best way possible. Moving in an off-kilter and beautiful style. But that's not all. Leading up to the second drop, it leaves a sense of curiosity and hype all around. Then the drop hits. This time though, he immediately switches it up into a trapped out vibe, making you lose your mind.
Coka Cobra is a force you want to look into. His creativity and passion is clearly shown and heard through this piece. He knows how to keep his songs fresh and unique at the same time. Make sure to go support him by streaming 'Wind Up' everywhere.