Chime Discusses His Influences, Color Bass, & Rushdown Records – FUXWITHIT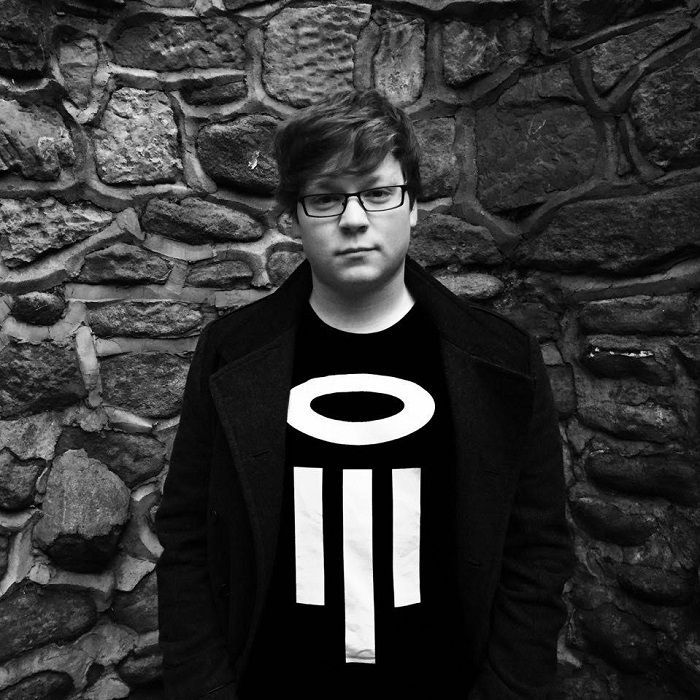 Giving birth to one of the most popular genres in all of dance music, dubstep, England has always been a hotbed for immense talent and diversity. Hailing from Leeds, Harvey Goldfinch, also known as Chime, is a prime example of a homegrown savant with titanic artistic ability. Championing his own form of idiosyncratic air wiggles, he's alchemized "color bass," an equal parts sensationally heavy and euphorically melodic amalgamation that's a true delight on the ears. Recently, he's had nothing but W's in his corner, with releases on Subsidia, Monstercat, and Disciple, just to name a few. We had the great pleasure of getting to pick his brain recently about his influences, color bass, his own label Rushdown Records, and more! Check out the full interview for yourself below!
it's very rare to see any shows like that happening in the UK outside of London. Americans don't know how lucky they are!
Tell us a little about growing up in Leeds! How did that influence you to become who you are today?
It's a decent place to grow up. Nothing super special about it in terms of musical influence although Rusko, 50 Carrot of Gentlemens Club, and Fox Stevenson are some other producers that have been based there. Back when dubstep had its big boom in the UK around 2012 there were a few decent shows coming through but unfortunately, the genre took a complete nose-dive in popularity after that and it's very rare to see any shows like that happening in the UK outside of London. Americans don't know how lucky they are!
You've championed your own brand of "color bass." Can you tell us what that means to you, and how you would describe it to someone that's deaf?
Colour bass (or I guess "color" for US folk) is really a very broad term used to categorize dubstep that sits between the supersaw-focused melodic stuff from artists like Seven Lions and Illenium and the heavier, more aggressive style of dubstep currently popular. It aims to capture the best of both those worlds – the rich tonality and musicality of the melodic side and the aggression and impact of the heavier side. Really what I call colour bass has been around for a long time. I'd count a lot Skrillex's early tracks as colour bass and they're a great influence on my love for dubstep that now sits in this void between two styles. Other early artists to use this combination include 501, Subscape, and Gemini.
As for describing it to a deaf person, I'd say the best reference is the artwork I create for the releases on Rushdown. The word "colour" is in the name to represent the vibrancy of the sub-genre and to lead a movement separate to the currently popular headbanger and largely atonal music we're seeing. I try to represent this visually as best I can with the artwork!
We plan to maintain this platform for more colourful dubstep artists and continue to cultivate this community for as far as they wanna fly!
Your label Rushdown has been pumping out releases for over 4 years now! Can you tell us what went into starting it, and the direction you're taking it from here on out?
The concept began as a platform for me to release my own music and quickly became a collective with many other artists involved. A partway into the label's life I rebranded it with my own artwork and shifted the focus of its releases more towards the melodic side I felt was becoming under-represented in the scene. From there it's really been a stepping stone for smaller melodic artists to gain some of their first followers and attract the interest of the larger, main labels in dubstep.
We're really proud to have given a boost to some fantastic producers such as Ace Aura, Millennial Trash, Papa Khan, Skybreak, Sharks, and many others who are now releasing with more substantial labels. We plan to maintain this platform for more colourful dubstep artists and continue to cultivate this community for as far as they wanna fly!
You were included in the Bass Canyon artist spotlight B2B to close out the festival last year! What kind of experience was that for you?
Surreal! I came off a flight from the UK and basically headed straight to the festival (about a 3 hour drive from Seattle) so I was utterly sleep-deprived throughout the whole experience. It made everything feel even more unreal than it was. It was lovely to bump into Flux Pavilion and Virtual Riot amongst many other artists there and be included in such a fantastic showcase of upcoming producers. I'm glad Excision is using his immense popularity to give a boost to artists he feels are deserving. It's the help from artists higher up on the ladder that really makes a big difference to smaller producers and I feel it should be encouraged more in the scene.
More people are online and listening from home so it's a great opportunity for smaller producers to rise up the ranks.
How do you believe artists can best grow their brand and following right now in these tumultuous times for the music industry as a whole?
I think the same as any other time. Since I'm based in the UK and its been without much of a scene for years now, my development and following were based entirely online for a large part of my early career. Collaboration, developing your production skills, trying out new genres or sound design techniques, and pitching music to new promo platforms or labels are all great ways to gain followers and get more eyes and ears on you and your music. In a way, the pandemic has leveled the playing field with very few shows going on. More people are online and listening from home so it's a great opportunity for smaller producers to rise up the ranks.
You recently tweeted that you had one of your biggest slumps in confidence for your music, why was that? And what helped you get over that mental hurdle?
A lot of it was due to the response I was seeing on Twitter for my excitement about the "melodic riddim" sub-genre gaining a bit of traction. People mistook and criticized my excitement for it as an egotistical claim to the entire genre. In reality, I'm just proud to have contributed to the movement with my own music and by giving an initial platform to artists like Ace Aura and Papa Khan who are now gaining traction. I'm also thoroughly excited that a space is being opened up for tonality to become more accepted again in the scene.
I'm a person that's highly critical of myself and so this led to me catastrophizing a fair bit. I hate to feel that people in the scene think I'm this annoying, jealous guy who's only thinking of himself when I try so hard not to be that person and to constantly help others in their career. I think this combined with the lack of positive feedback from playing shows to create that slump in confidence.
What are some of your favorite hobbies outside of music?
Most of my hobbies have crept their way into my career really. I'm a big gamer and so I'd call that my biggest hobby outside of my job. Video games are still a huge influence on my music though so it connects there. Digital art and graphic design have been long-term hobbies of mine and so they've made their way into my career too. Other than that, I love to spend time with my dog and teach her new tricks.
What aspect of live shows are you most excited for when they finally start up again?
Honestly everything. The anticipation, developing the setlist, meeting other artists and fans, traveling and the sense of adventure, and of course the awesome release of energy that comes with playing a set. I've also been missing the opportunity to test out new music. When I started playing shows more frequently in 2017 it became a huge inspiration to see how a crowd would react to my music. That feedback just isn't possible at the moment.
Do you have any upcoming releases you'd like to give us some insight into today?
It's looking like there will be two singles released at the end of September, both collabs. One is a highly-anticipated collab with one of my long-term favourite artists and inspirations that I'm very excited for. The other I feel is a very unexpected collab that I've got to keep under wraps for now!