capshun Continues Evolution With 'LOGOS' EP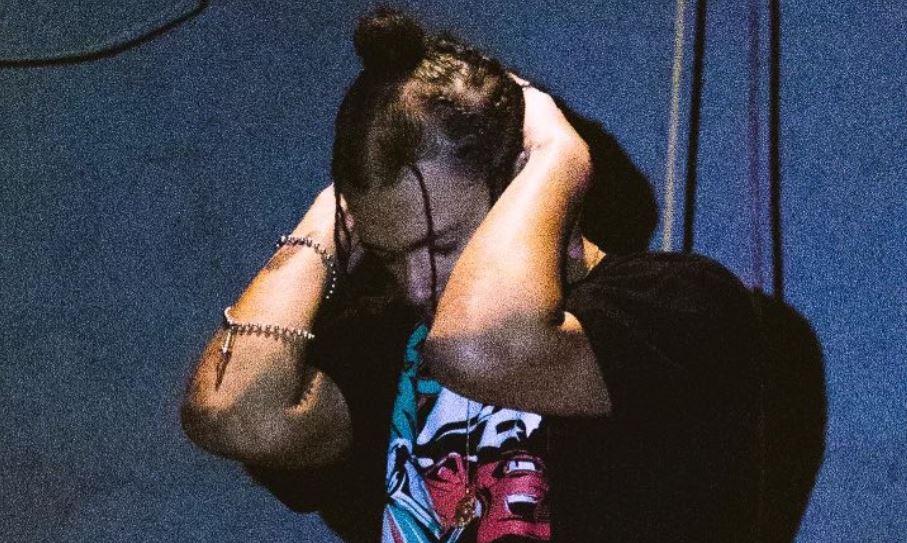 Since capshun captivated our attention back in 2018, we've been diehard fans and supporters. He's one of the most frequently featured artists on our site, and he even helped launch our record label with his single 'Morph.' Over the span of four years, capshun has gone from an unknown gem to one of the electronic music industry's brightest rising stars, playing iconic shows with Brownies & Lemonade, Deadbeats, DEF, and even Electric Zoo. As his brand has grown, his musical offering has expanded, all without losing what makes him special. His sophomore EP LOGOS presents an eight-track offering that spans from trap to DnB, future bass, and beyond.
capshun's knack for cinematic soundscapes is on full display from the outset. 'ELIMINATE' sets the bar with a moody and evocative opening that eerily pulls you in. The drops are regal and powerful, bringing the signature trap sound we love from capshun with an extra sprinkling of heaviness counterbalanced by beautiful textures in the break and outro.
No stranger to exploring the realm of DnB, capshun connects with Juelz for 'Fallen,' an energetic heater that you will have stuck on repeat. A similar approach is seen on 'Orbit' with a unique twist. 'Ozark' and 'Eyes Closed' showcase the juxtaposition that the producer is known for, balancing delicate melodies with impactful percussion and thunderous bass.
Familiar collaborator ero808 joins capshun for 'Masochists.' The track blends an upbeat Drum & Bass backing with the catchy and emotive vocals ero has made his signature. It's a ballad that still bumps.
As the project nears its conclusion, 'NIGHTS' is a clear standout. The instrumentation conjures images of distant, exotic lands rich with mystique. A thread of beauty is present throughout, balancing its energy with the darkness lurking around each corner. It's the feeling of an enthralling adventure in a distant land. The project comes to a close with 'Astaroth' with BLVDE RUNNER. The finale is fittingly grand and uplifting for the project, serving as perfect punctuation. capshun continues to improve with each passing year, LOGOS solidifies this as fact.
Stream capshun's LOGOS below and everywhere.