broke. Honor A Vision Of Pure Elegance With 'The Blueprint' Compilation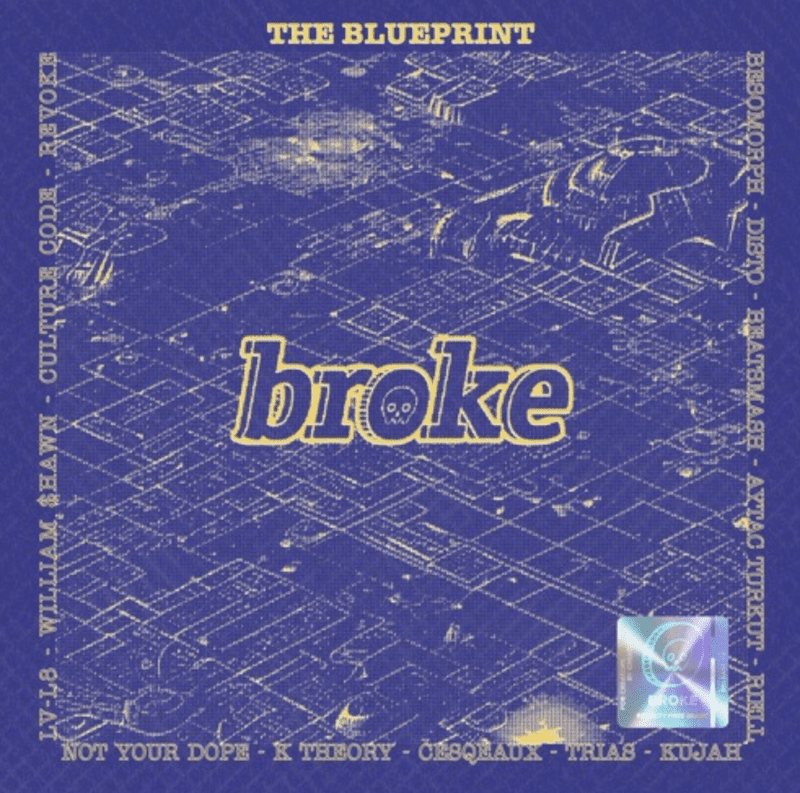 Celebrating Trap Nation's 10-year anniversary, it was only right to honor their success with a brand new compilation. A body of work filled to the brim with top-tier talent who have contributed their sound for many years. Under their brand new label, broke., The Blueprint compilation truly pays tribute to their hard work over time. Highlighting many aspects of their successes and challenges while recruiting heavy hitters to make a special appearance. Veterans such as Distro, Culture Code, and even Cesqeaux have all created individual works of art to participate in the celebration. Giving back to the underground community.
Launched earlier this year, broke. through its beginnings was made for creators, by creators. The sole purpose is to share its music with content creators to use on their YouTube, Twitch, or any social media. As long as they are credited of course. A fair and wonderful way to bring many together as one. Adding another safe layer within the industry for others to feel welcome and at home. And with their newest compilation, they're taking things up a notch from their artists to the wide variety of tones throughout!
From high-energy electronic trap, to melodic dubstep, The Blueprint compilation contains pieces of history from the past to the future. From old-school sound design to modern-day tonal structures, its artists truly went all out on their pieces. Each highlights what makes their sound iconic and memorable. From Culture Code's classic arrangement, to REVOKE's whimsical production within the spectrum, it's a compilation that harnesses an unpredictable nature. Making it that much sweeter from beginning to end. So make sure to show your support by streaming The Blueprint compilation everywhere via broke. We're excited to hear what's next!