bd hbt Shows Sharpened Skills in 'Slice' – FUXWITHIT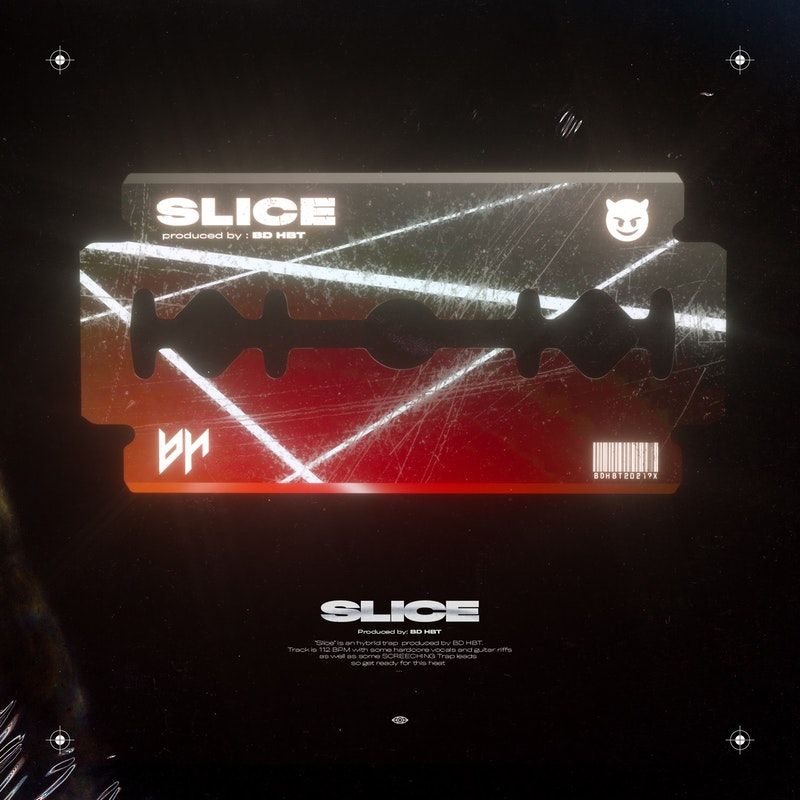 If you look just below the surface into the world of underground trap, bd hbt can be quickly found. In his latest run he has brought his ruthless sound design to the Excision hosted label Subsidia. With this he has presented us his blurrd vzn collab 'Selecta' as well as a solo release 'Cut Off'. In the midst of pushing limits he also saw his Quality Good Records debut collaborating with msft on 'test'. As slowing down is no longer an option for bd hbt, he returns with a self release titled 'Slice'.
'Slice' takes the sound design of bd hbt and tosses it into a batter before frying it to a crispy golden brown perfection. The intro sizzles with anticipation before revealing bare bass. Distorted percussion takes over as we witness bd hbt throw the track between a polished and rugged exterior. It contains a futuristic bounce while carrying a sinister attitude. The no-nonsense second drop exerts uplifting energy with snappy snares and perfectly placed drums. 'Slice' manages to balance darkness with light as if it were searching for beauty in the disorder. While the track is ready to take over the world, I can't help but to say the cover art is as well. The entire package of this release has elevated the brand of bd hbt and proves why he will continue to rise. Listen to 'Slice' in full below and snag the free download for it here.