The Funk Hunters, Defunk And Akylla Release Their Shining 'Warn Ya' Remix Package – FUXWITHIT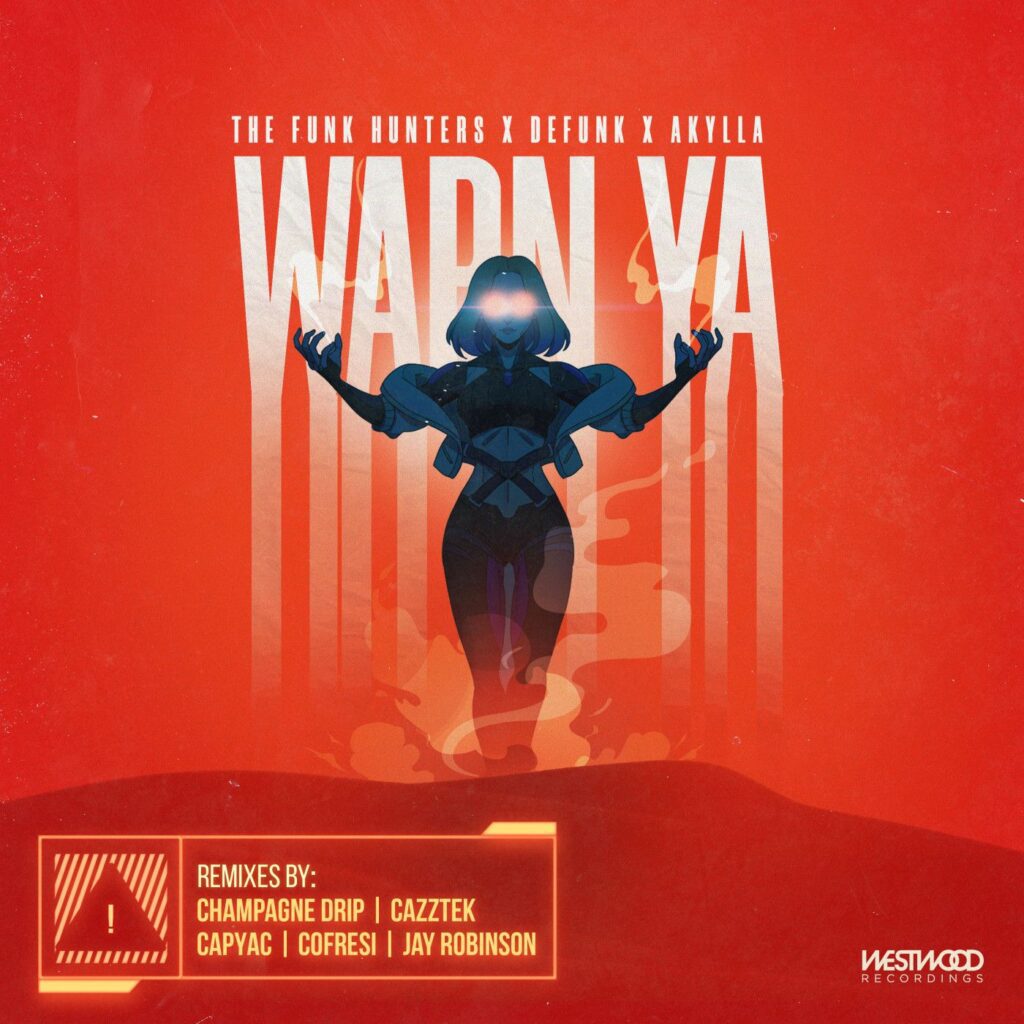 A few months ago, The Funk Hunters, Defunk and Akylla released their stellar collaboration, 'Warn Ya.' A mid-tempo classic filled with spiritual vocals, futuristic sound design and more. Showcasing a brand new side to their projects. Evolving to a higher degree for themselves and amazing their audience.
And now, to give them even more excitement and emotion, they've put together a stunning new remix package for the single. Rounding up major heavy-hitters to help honor the original vision. Artists such as Cazztek, Champagne Drip and more have carefully woven their own path of greatness to showcase their take on the track. A fantastic way to join each other and share the spotlight. You'll find yourself dancing your feet off to one remix, while headbanging to the max on another. The diversity within these musicians is unreal and will truly impress every ounce of your soul. No matter which one you experience, you'll find something brand new and refreshing which will push the electronic music scene even further.
Totally blown away by how this remix EP came together. Cazztek & Jay Robinson delivering the massive house vibes, Champagne Drip with the insane bass remix, and both Cofresi and CAPYAC taking the tune into totally new directions too! Can't wait to start playing these out at festivals this summer!- The Funk Hunters
The 'Warn Ya' remix package is a glistening sea filled to the brim with raw talent and life. Each piece represents the artists perfectly while stepping out of their comfort zones for a greater impact. Complimenting the original creators with high praise and respect. From a groovy house remix from CAPYAC, to a bass filled wonderland from Champagne Drip, there's something for everyone within this world of pure imagination. Their inspiring and high quality reworks brings the original work to new territories and pushes for pure evolution within themselves.  So make sure to go support them all by streaming The 'Warn Ya' remix package everywhere via Westwood Recordings!