Andrea Kai Cairone Discusses Career In Graphic Design, Founding MA Music, & Stratos Union – FUXWITHIT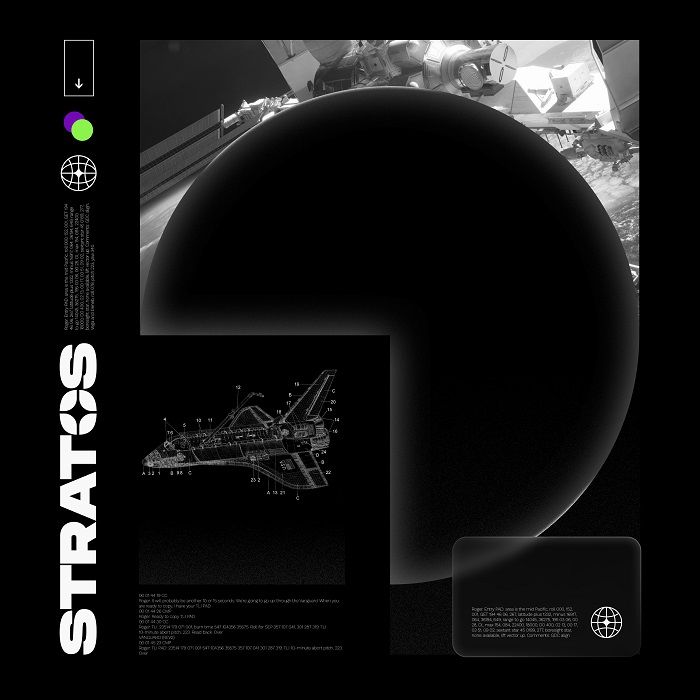 Dabbling in many different facets of the music industry at once is an arduous task, but one that Andrea Kai Cairone, or just Kai, for short, tackles with poise. With a longstanding career in graphic design for some of the biggest dubstep and bass acts in the game, and founding the massive YouTube sensation MA Music, which currently has over 680,000 followers, he's achieved success in all avenues. Now, he's adding even more to his repertoire, with the unveiling of the Stratos Union, a label centered around artistic collaboration and communal expression. Their debut compilation EP Voyager is a 4 track slugfest featuring collaborations from both established veterans and rising stars in the form of Chime & Dr. Ozi, The Brig & Lizzy Jane, Millenial Trash & Kid Trevor, and Prismatic & The Brig. We recently had the privilege to chat with Kai about his career thus far, MA Music, and all things Stratos Union. Check out the full interview for yourself below!
Thanks for taking the time to talk to us today Kai! Can you tell us a little about your background and life before Stratos Union?
Thank you for having me! I'm a graphic designer and huge fan of electronic music. I've been working in the bass music scene since early 2011 with MA Music as manager of the YouTube channel, then as art director of the record label. In 2014 I started my own company in Italy where we offer digital services to companies and artists. Stratos Union is a fresh breath as a designer where I can really experiment and set up new style and communication guidelines to create something new.
You helped found MA music! What was the inspiration behind that, and what's it been like to watch it grow over the years?
It's been (and it is) a long ride with MA, as pretty much anything on the internet in 2011 it started as a hobby, we were excited and passionate in promoting underground music artists such as Adventure Club, Krewella, and even names like Zomboy etc. Sometimes I look back to the early upload and I can't believe some of those artists now are rockstars with millions of fans around the globe. UKF was a big inspiration for us.
How do you believe your experience with graphic design has helped you to get to the level you're at now?
I believe that with the rising of digital music outlets (such as Spotify, YouTube, Amazon etc.) the graphic part of a release is now playing a bigger role than before. Now you need to catch the eye of the user in a split second, explaining as much as possible about yourself as an artist, the mood of the track and even the genre. Music outlets are flooded with music everyday, and (despite how weird it could sounds) the book cover is crucial in this. By growing as MA and as a digital artist I've been extremely lucky to work with major labels and artists that really helped me developing my taste.
With such a vast collection of your graphic design works at this point, what's your artistic process like?
Sometimes I start with an idea given by the artists, sometimes it all starts by listening to the track and trying to imagine in which film scene I'd love to listen it. The practical part of creating the artwork is still a mess after all these years, I'm still in a trial-and-error workflow where I let my imagination flow as much as possible. Sometimes what I drop on screen doesn't suck and we are all happy with it! Hahahaha
How did the idea for Stratos Union originally come to you, and what were your intentions behind it?
I really love when artists collaborate and create an hybrid between two minds. "Union" is the keyword here. I'm also a huge fan of space and science in general, so Stratos Union started from those basic points. We were trying to create something different from MA, and new in the bass music label scene. So the "collab label" was a great point to start.
What is it about collaborations that made you want to base the label's content around them?
I really love seeing how much two different minds can push each other in an artistic project. My company in Italy started from a co-working space, where everyone has different skills to offer. Stratos Union is a "label co-working" where the music sounds different and artist can complete each other.
Did the artists help lay the groundwork for the label? If not, how did you decide who to include in your initial roster?
Definitely, we're happy to work with our current roster. Everyone here is passionate and open to collaborate (which is the main point of this). Working with not only the artists but also managers really help us coordinate the release and get as much exposure as possible.
Where do you see Stratos Union going from here? What are some of your long-term and short-term goals?
Hard to say, we launched Stratos Union during a weird year where music seems to be not essential. We don't agree with that so we're doing our best to help both artists and fans fulfill that human needs that is art. A long-term-goal is definitely becoming a waypoint of collaborations, a short-term one is to keep on mixing our roster's style and create new and interesting sounds to release.