Akeos Continues To Ascend The Ranks With 'Serial Live' EP – FUXWITHIT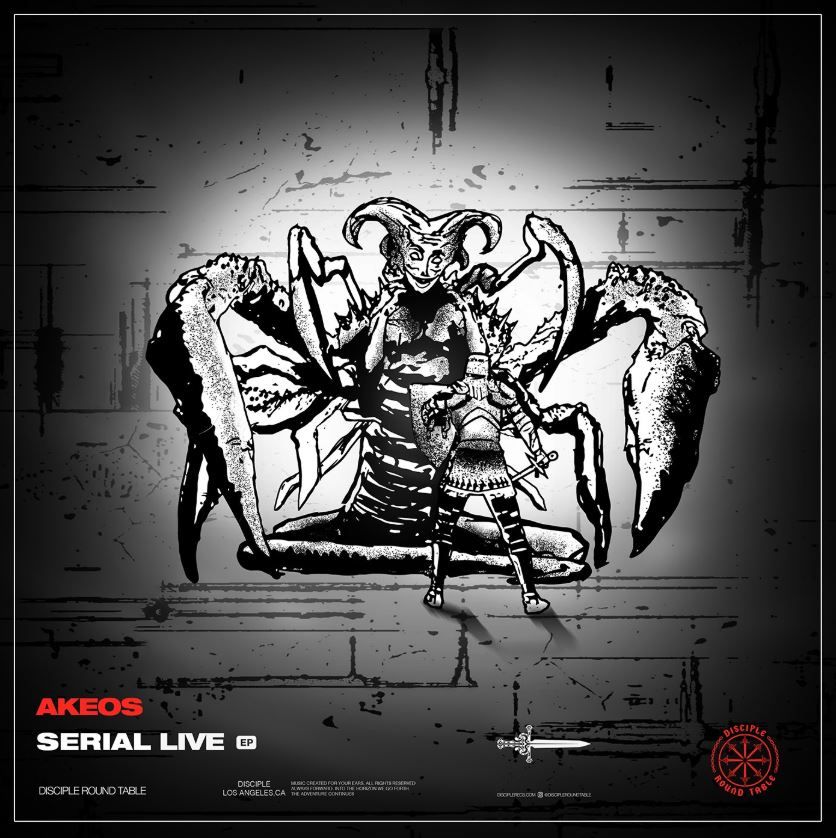 Ascending the ranks as quickly as Akeos has over the last year may take its toll on most young artists, but the talented producer has demonstrated a versatility and consistency that only solidifies their status among the elite. Adding to their already impressive discography, Akeos now joins the Disciple Round Table imprint to unleash the three-track Serial Live EP, showcasing once again that the sky is the limit to their innovation.
Serial Live showcases a different side of Akeos' production abilities while remaining in the realm of heavy dubstep. The tracks are more melody-focused, yet there is no absence of sound design mastery. The project's title track is eerie, sinister and rugged, but flows flawlessly from start to finish and continues to grow in energy and intensity as the track progresses. Then, the most aggressive piece of the project comes in the form of a collaboration alongside Ferra. 'Flop Mouth' still provides listeners with an enthralling introduction to captivate one's attention, but madness is unleashed in the drops, showcasing Akeos and Ferra's clear-cut chemistry and skills in crafting a menacing beast. Finally, 'Lofind' caps off the diverse project even more ominously than it began, as Akeos steps out of the creativity box to deliver a disturbingly addicting beat. Unlike anything out right now, 'Lofind' is a steady offering of crisp sounds and hypnotizing melodies arranged in a way that will simply blow your mind.
April looks to be Akeos' most stacked month to date, with Serial Live only playing a small part in what's to come. With a remix for PhaseOne, a collaboration with Subtronics and potentially another EP on the horizon, stay locked for more and until then, dive into their latest below!