Across The Pond: MIST – FUXWITHIT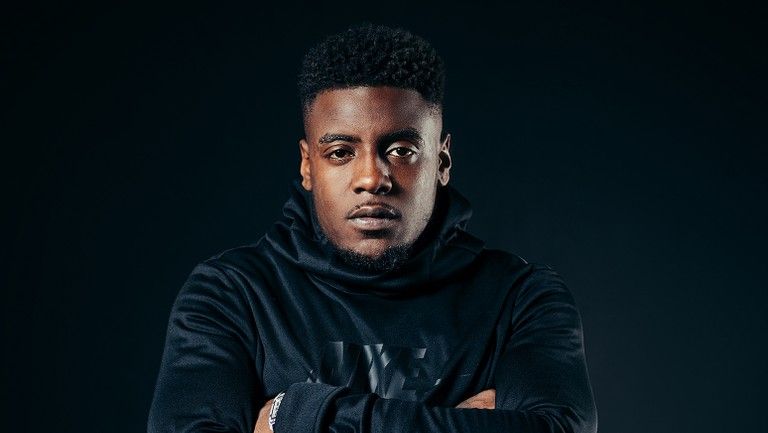 MIST, the Brum hitmaker that doesn't seem to be stopping at anything. Born and raised in Birmingham, MIST comes with a different accent to many of the other artists featured on our Across The Pond segment so far. Just North of London, the area is no stranger to having rap stars, but MIST's voice in particular seems like he was born to do it. In elements it feels similar to Pop Smoke and other greats that graced the mic – like they're made for it. MIST isn't afraid to rep his ends or let his accent shine through when he raps, which when mixed with an organically, aggressive sounding deep voice and snappy syncopated flow, creates fresh, original sounding music.
Having been released from prison in 2015, MIST came out with a vision to pursue a music career in his own style and sound. Featuring on the infamous 'Warm-Up Sessions' for SBTV and delivering some other eye dropping freestyles that year, MIST came clean with a new style and it wasn't long before it was noticed on a wide scale. In September 2016, MIST dropped his first EP MIS to the T which peaked in the U.K. Charts at 75. A rapper from outside of London having such instant success is a rarity, something which the likes of Aitch and Bugzy Malone share with MIST.
Tracks such as 'Karlas Back' were receiving daytime BBC Radio playback and instantly his career took off. MIST was snatched up by Warner Records who gave him his own lane to run in under 'Sickmade Ent.' which is the dream for many in his situation. The next few years for MIST have featured success after success including hits with Chip and big time producer Steel Banglez. Banglez and MIST both come from a Punjabi background and together played a huge part in bringing elements of music from their culture to a side of grime that mixes afrobeats and dancehall with many other styles, to the limelight. A style which fills every club in the U.K. In MIST's two EP discography so far, there are already so many huge tracks to take in, but here's three to get you started.
Ain't The Same
October 2016, the music video dropped for this track and suddenly, earlier grime videos didn't seem particularly high budget when compared to this in the debut era of MIST's career. The track is an early partnering from Steel Banglez and Brum's finest that really catapulted this style and MIST's name onto the scene – from what seemed out of nowhere.
So High
Released in July of last year, this was MIST'a highest charting single to date and only Top 10, reaching number 7 in the U.K. Charts. Sampling Toni Braxton, the track has a very catchy chorus which MIST delivers his iconic tone and style over. Fredo is no stranger to the charts either, with another of his link ups reaching Number 1 with Dave. The pair on this track bounce off each other well, resulting in a really enjoyable track.
Savage
One of MIST's more aggressive recent tunes, the track is exactly what it says in the title. Raw, energetic lyrics over a 'Present day Tyga' sounding beat, with another high impact, crazy music video to accompany it. A must listen from his discography, demonstrating a more ruthless side to MIST that we can all enjoy.
With a recent run of singles including the latest, 'House Party', another featuring Fredo, it might not be long before we have a full length MIST Project. With everyone still in lockdown in the U.K., just about every rapper is teasing new music that they're working on. The last mixtape reached number 5 in the album charts in 2018, so a new project may well be on the horizon. Something we can all look forward to.