Acrillics x Zeal – Subzero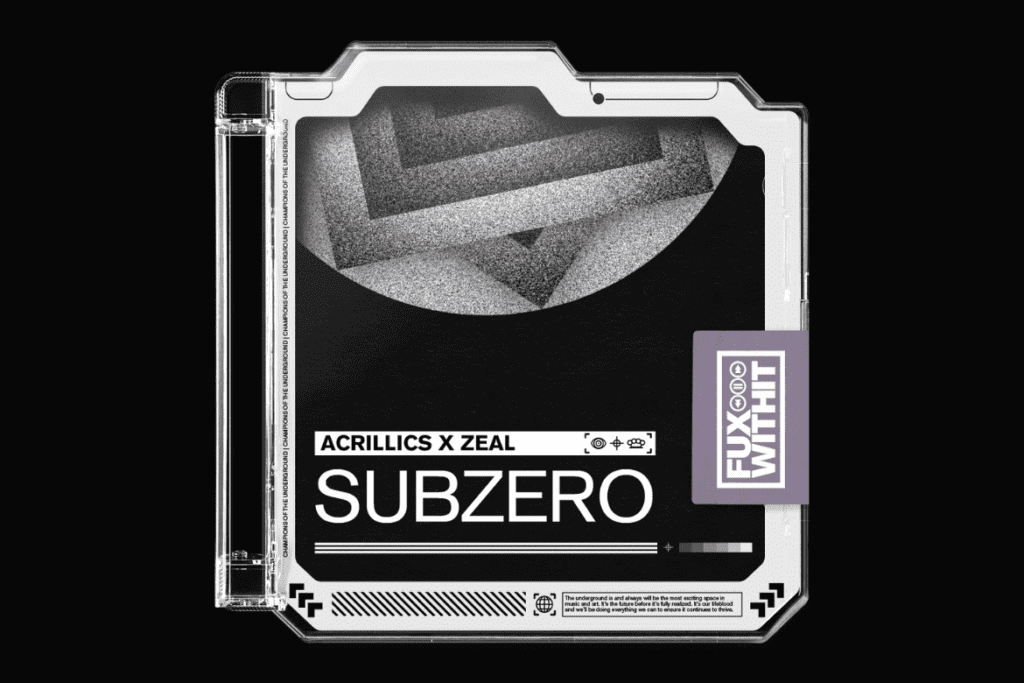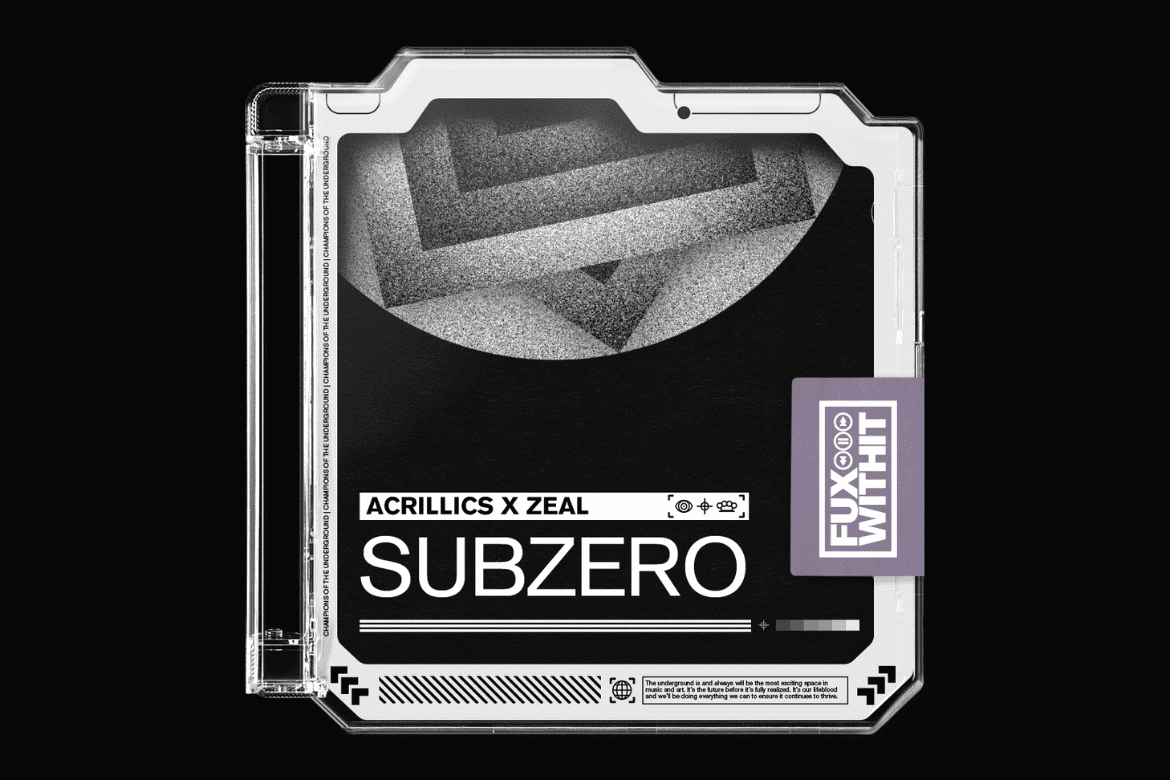 Acrillics have been mainstays on our site since we premiered their debut EP ALIVE back in 2018. Ever since, the duo has continued to level up. From releases with our friends at Electric Hawk to drops on Space Yacht and Anjunadeep, their catalog expands and the quality always increases. As FUXWITHIT favourites it was only a matter of time before they made their debut on our label and today that time has come. Connecting with rising talent Zeal, 'Subzero' mixes the best of their collective styles for an icy gem.
The artists first connected after being featured on MAD ZOO's This is MAD TOO compilation back in 2020 and instantly clicked. Writing a song together was a natural next step and when Acrillics sent over the idea for 'Subzero,' Zeal knew it was the one. 
Acrillics started this one, they brought a super solid foundation of a track that I was so stoked to work on. They absolutely nail the trap feel to it. I came in & put my ideas down on the DnB section. It came together quite quickly. Went for a more techy feel on this one since it had a more dark & ominous atmosphere. We had a different intro to start the track when we thought it was done. I went back into the project one day & decided the intro could be a bit more intricate & laid down a bit more of a hip-hop feel to it to give emphasis to the genre crossovers being a big part of the track. The part that gave the most grief was the transition from DnB to their iconic trap drop. I spent quite a few sessions ironing that part out but once I nailed it down it truly might be one of my favorite parts of the tune! – Zeal
'Subzero' transports listeners to a dark and frigid landscape. There's an air of vast beauty that's underscored with tension and a sense of impending doom. The first drop is pure energy, leaning into the DnB approach full steam ahead. It's intense, heart-racing, and assured to have you moving. As the track appears to reach an apex, it recedes slightly while rebuilding. The switch-up is masterful and devastating. Exchanging the fast-paced DnB style for a powerful chest-rattling trap section. From there the two styles are intertwined, keeping listeners amazed with each carefully crafted turn.
The dark & ominous atmosphere of the track reminded us of a kind of frozen feeling – Try to imagine a frozen wasteland, where icebergs and ice shelves are moving at high speed smashing into each other, creating this mass movement in a frozen space. That's how we feel about the title and how it embodies the music, which is both ominous but fast-paced as well. – Acrillics
Stream 'Subzero' below and be sure to grab the free download.