Try Not To Cry: Watch Dominique Thorne & Chadwick Boseman's 'Black Panther' Chemistry Read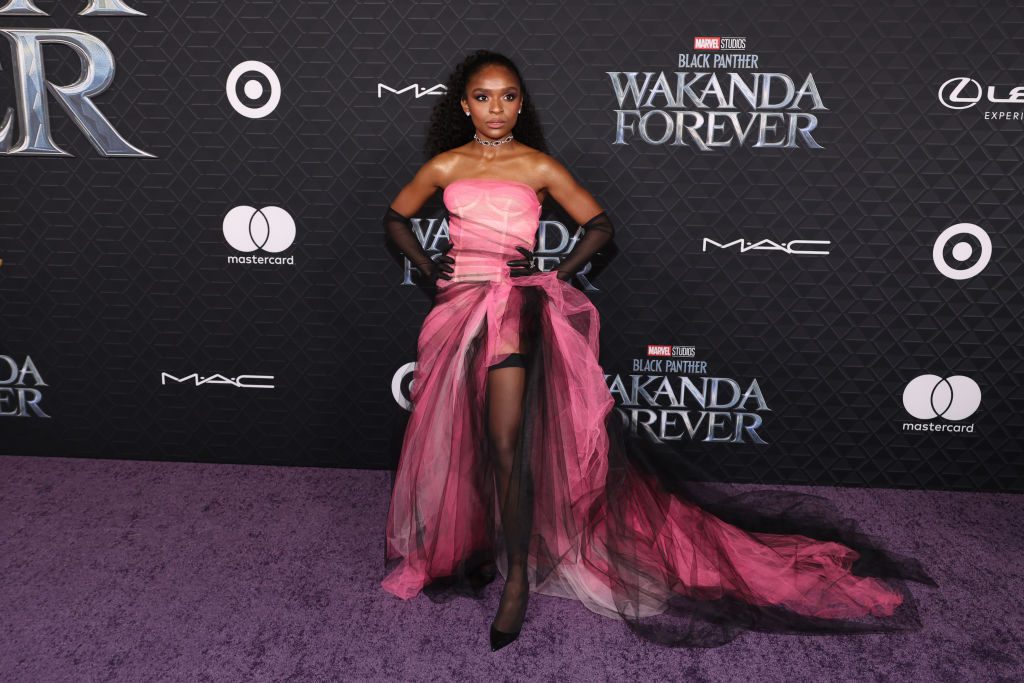 Dominique Thorne's chemistry read with the late actor and original Black Panther Chadwick Boseman has surfaced on social media. Thorne has mentioned her initially auditioning for the role of T'Challa's sister Shuri for the first film. Watch their screen test inside and try not to cry.
It's tough talking about anything regarding the film's franchise without fans getting emotional about Boseman's absence. The chemistry read between Boseman and Thorne has been released, giving fans a closer look at what could have been. Thorne first auditioned for the original film Black Panther, which was released in 2018. Obviously, the part of Shuri went to actress Letitia Wright, who briefly becomes the new Black Panther in the sequel.
Fans were able to catch Thorne onscreen in Black Panther: Wakanda Forever, but unfortunately it was without Boseman.
The Twitter account MediaBRMN shared the screen test between Thorne and Boseman, which was shown in Disney+'s Marvel Studios "Assembled: The Making of Black Panther: Wakanda Forever." Producer Nate Moore talks offscreen about why they revisited Thorne's audition when casting for the role of Riri Williams, better known as Ironheart in the comics.
"We really liked her and we thought she was really smart and she has a great presence and she is funny," Moore said in the video. "She has a lot of attitude. But we remembered that audition and so when we decided to Riri Williams into Wakanda Forever, she was the first and only call."
Williams left no crumbs in the sequel, becoming a fan favorite in the film. She is the driving force for the movie's plot, whose tech disrupts the underwater kingdom of Talokan and the American government. Everyone was out to get Riri, and she stood strong in her genius creations.
The Ironheart's innovative technology is what helps save Wakanda once Namor comes to destroy their home. Thorne hit the ground running after the sequel. The breakout actress is set to star in the upcoming "Ironheart" series. Until then, be sure to catch Black Panther: Wakanda Forever streaming on Disney+.
Check out Thorne and Boseman's chemistry read below: