Roll With The Punches: How Cam'ron Improvised One Of The Most Memorable Scenes From 'Paid In Full'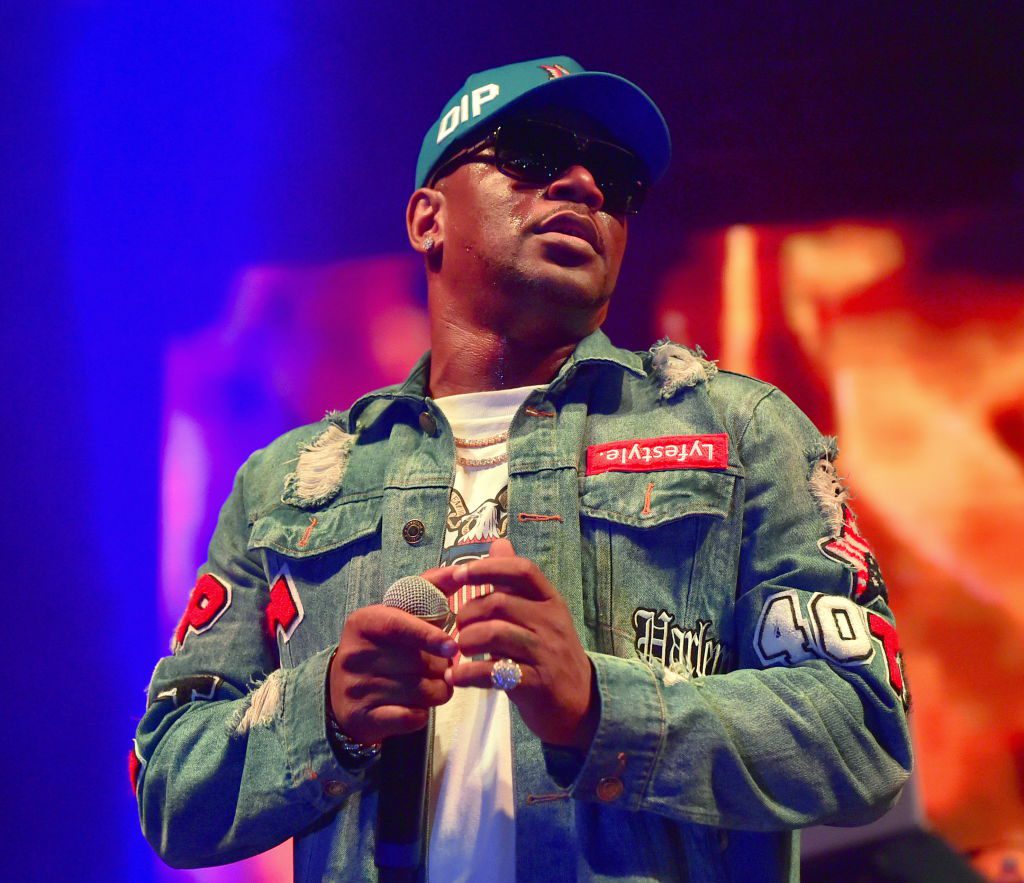 In 2002, the crime drama Paid in Full was released and immediately became a cult classic. The Charles Stone III directed film stars Wood Harris as Ace, Mekhi Phifer as Mitch and Cam'ron as Rico. They are fictionally based on the 1980s Harlem drug dealers Azie 'AZ' Faison, Rich Porter and Alpo Martinez.
The movie follows the rise of Ace as he goes from working at a dry cleaning spot to a big time drug dealer. Along the way, we're shown how money and power can lead people to do things that they wouldn't otherwise. Whether it's Mekhi Phifer's chilling monologue after he finds out that his son has been kidnapped or the iconic jump shooting contest between the three friends that opens the movie, there's no shortage of memorable scenes in Paid in Full. 
Six years ago, Wood Harris visited The Breakfast Club. He spoke on his feelings about Kevin Durant (specifically the move he made to Golden State) and working with 2Pac among many other topics. He also shared how Cam'ron made one of the best scenes in Paid in Full what it was.
There's a scene in the movie where someone drives up and asks Cam'ron's character about the availability of some drugs. According to Harris, the script said that Cam'ron was just supposed to walk up to the guy and punch him. Instead of faking it, Cam'ron legitimately punches him in the face and snatches him out of the car. He then proceeded to slam him on the ground and continue beating him up.
Charles Stone III was so excited that they caught the take on camera, Harris recalls. Everything about the scene was real. The busted lip, Cam stripping the other actor and him running down the street…all real. Harris explains that's why the scene was a jump cut (it's cut within one shot). Imagine if Cam'ron didn't take initiative to improv this scene? We would've been robbed of a moment. Props to Cam's timing, Stone's direction, Wood Harris for giving us this hilarious story and the actor for being a good sport and staying in character!