Rapper DDG's "Moonwalking in Calabasas" Goes Viral With Blueface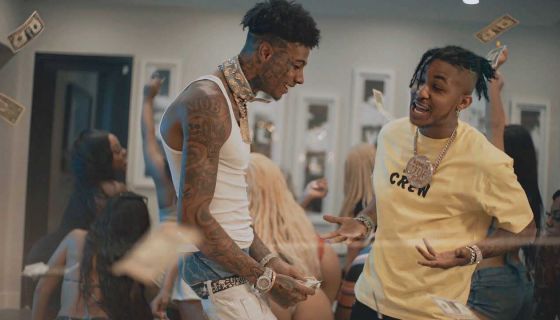 Meet Michigan rapper DDG, who is doing numbers with his latest single "Moonwalking In Calabasas" featuring LA rapper Blueface. The video has reached over 16+ million views on Youtube, 15 million+ streams on Spotify and similar numbers soar across all other platforms. DDG and Blueface are on their way to a plaque as numbers continue to grow.
Some fans attribute the remix's success to Blueface actually rapping on beat. The rapper has a reputation for rapping offbeat, so much that he titled his last LP Find The Beat. DDG spoke with Hip Hop DX in an interview saying that before the "Moonwalking In Calabasas" remix Blueface had already proven he could rap on beat.
https://twitter.com/BandanaJay/status/1319659015421374466?s=20