Rap Traps To Listen To This Week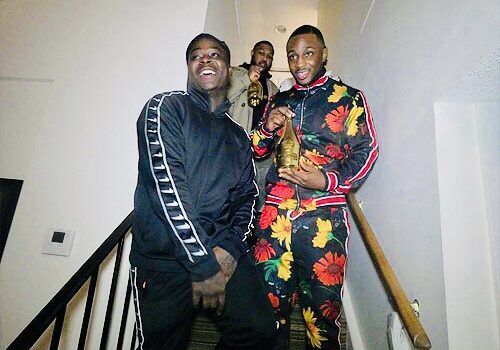 From hard-hitting lyrics to infectious tunes, rap is a go-to for any occasion. It displays immense power and freedom that most artist's skillfully master.
Add the following list of tracks to your rap playlist this week.
"Summertime Heat" By Chris Conde
Fake Four rapper Chris Conde released his perfectly titled new single "Summertime Heat." The track is produced by El Dusty and Chris perfectly emulates his talents.
"Shot You" By DiddyBMW
DiddyBMW's adds on to his list of hits with the new track "Shot You."
"Booty On Her" By Lexy Panterra Feat. Trina
Get your twerk on with Lexy Panterra's new hit track "Booty On Her." The track features talented Trina, adding a fresh dose of energy to the mix.
"4K" By Duckwrth Feat. Phabo
Duckwrth joins forces with Phabo for the release of the new track titled "4K." Both artist's reserve a contagious energy throughout the song.
"Trust Me" By LMB DG
LMB DG reveals a hot new single titled "Trust Me." The Los Angeles-based artist is giving fans a little taste of his upcoming mixtape.