Lucky For You: Exciting TV Landed This Week Like Prime Video's 'Swarm' & Apple TV's 'Ted Lasso'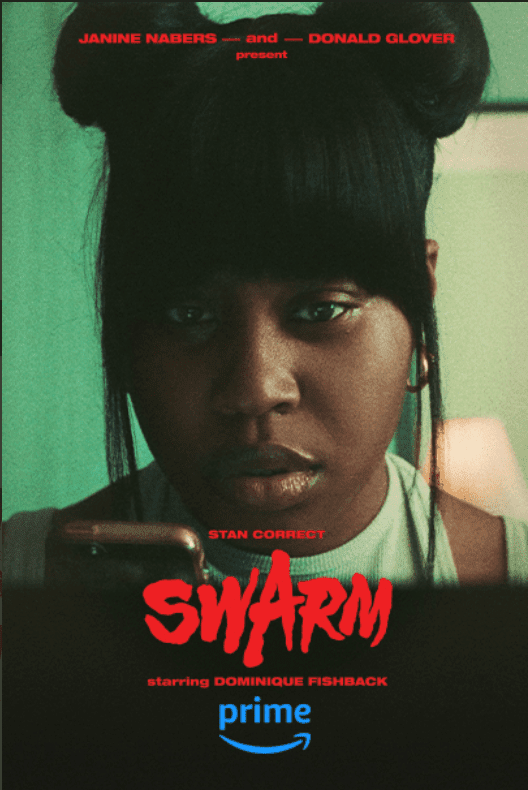 These shows could get lucky with their releases falling during the Luck of the Irish. There are a few shows debuting for the first time ever like Prime Video's "Swarm" and some fan-favorites returning like Apple TV's "Ted Lasso." Check out a roundup of exciting television that landed this week inside.
A few fans were able to get a sneak peek of Donald Glover and Janine Nabers' new series on Prime Video before its release date today (Mar. 17) and they're already buzzing about how brilliant it is. The series starring Dominique Fishback, Chloë Bailey and Damson Idris follows an obsessed Houston-based fan, who goes to increasingly violent lengths for her favorite R&B singer. The chilling and thrilling trailer appears to be the chaos fans craved.
Meanwhile, our favorite football coach (who knows absolutely nothing about the international sport) Ted Lasso returned to Apple TV+ on Wednesday (Mar. 15). The critically-acclaimed comedy and drama series, starring Jason Sudeikis and Hannah Waddingham returned for its long-awaited third season. The show follows an American football coach, who is hired to manage a British soccer team. Just know: what he lacks in knowledge, he makes up for in optimism, determination and biscuits.
Elsewhere, the "Power" universe comes back to television with more heat. As beloved crime series "BMF" airs its Season 2 finale tonight,  STARZ welcomes "Power Book II: Ghost" Season 3 to the network. The sought-after crime series serves as the sequel to the original series "Power." "Power Book II: Ghost" follows Tariq St. Patrick (Michael Rainey, Jr.) as he navigates his new life, in which his desire to shed his father's legacy comes up against the mounting pressure to save his family. Along the way, Tariq gets entangled in the affairs of the cutthroat Tejada family, adding further complications as he tries to balance his drug operations with his education, love life, family affairs, and mounting pressure from Cooper Saxe. He divides his time between school and hustling to pay for his mother's defense attorney, but when he runs out of options, Tariq turns to a familiar drug game.
ICYMI: Let's add Hulu's UnPrisoned to the mix for this week's exciting TV to watch. The Onyx Collective show starring Kerry Washington and Delroy Lindo debuted last Friday (Mar. 10) with some varying reviews. The comedy series created by Tracy McMillan, loosely based upon her life, follows a therapist and single mom (Washington) whose life is turned right-side-up when her dad (Lindo) gets out of prison and moves to her house to live with her and her teenage son. It's a humorous account of real life situations in the Black family and beyond.
All these shows have us eager to sit back and relax in drama that isn't our own. So, grab your popcorn and a cozy blanket while you enjoy your weekend with our roundup of exciting TV the just dropped.
Check out the trailers for each series below:
1. "Swarm"

Source:YouTube
Out now on Prime Video. 
2. "Ted Lasso" S3

Source:YouTube
Out now on Apple TV+.
3. "Power Book II: Ghost" S3

Source:YouTube
Out now on STARZ.
4. UnPrisoned

Source:YouTube
Out now on Hulu.