These Celebs Are Oh, So Lucky: A Gallery of Our Favorite Celebrities Born On St. Patrick's Day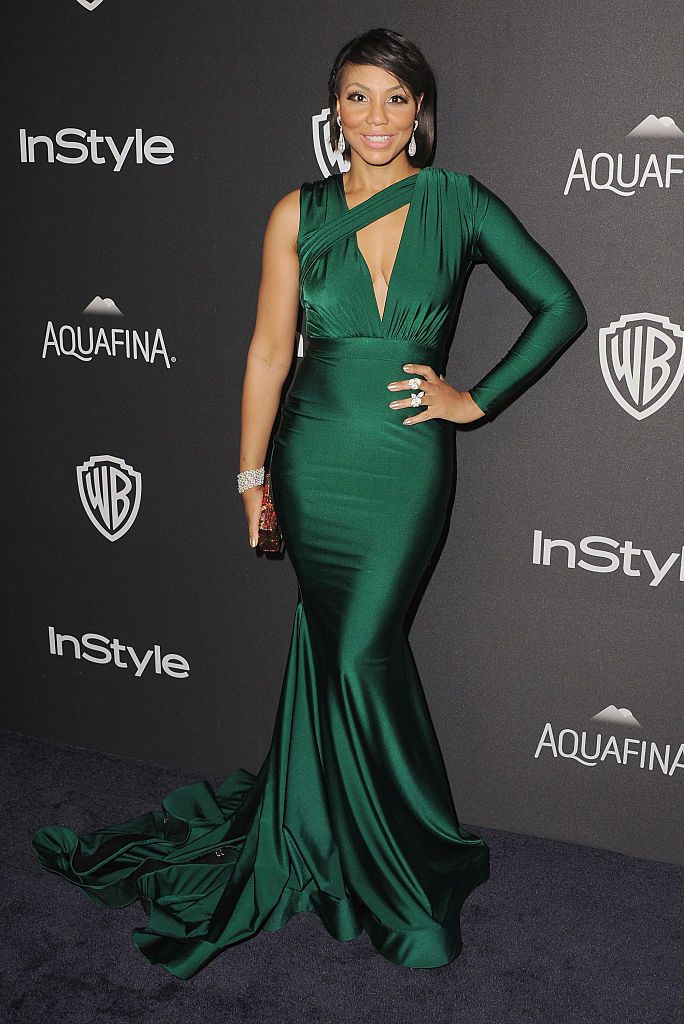 Happy Saint Patrick's Day!  Here's a special offering to the oh so lucky celebrities who celebrate on this festive holiday. From prominent actors to superstar athletes, view our roundup of celebrities born on the luckiest day of the year.
Saint Patrick's Day or Feast of Saint Patrick is the cultural and religious celebration held on March 17th. It is the traditional death date of Saint Patrick, who was the foremost patron saint of Ireland. In reality, it's just a day when you don't want to be caught without the color green or you might get pinched. It's also another excuse to get really wasted from custom crafted green cocktails and eat themed treats. There are countless parades and events that fill the streets with shamrocks and people dressed as leprechauns.
However, the real treat is discovering the fortunate celebrities who have directly benefitted from being born on this special, lighthearted holiday. These celebrities have taken advantage of being born on the luckiest day of the year by excelling int heir respective industries. From singer and personality Tamar Braxton to actor John Boyega, the celebrations are bountiful. Check out this special gallery of our favorite St. Patrick's Day celebrities, who have been lucky since birth.
1. Tamar Braxton

Source:Tamar Braxton
Tamar grew up in her family's singing group, The Braxtons. She eventually released her debut album Tamar, which hit No. 42 on the Billboard charts. It wasn't until almost 10 years later when her luck truly changed when her family's hit reality show, Braxton Family Values, became a hit sensation and her sophomore album, Love and War, went straight to No. 1 on the charts.
2. Grimes

Source:Grimes
Grimes is an electronic music star, who has successfully carved out a lane for herself in a male-dominated genre of music thanks to her songwriting, producing and engineering talents. She also welcomed her second child with now ex Elon Musk, who is considerably one of the wealthiest men in the world. Well isn't that lucky? 
3. Rob Kardashian

Source:Rob Kardashian
It may seem like the luckiest part of Rob's life is being in one of the most famous families in the world. Unfortunately, the former Keeping Up with the Kardashians star has had to endure a few low moments publicly. His greatest and luckiest achievement to date may be the birth of his daughter, Dream.
4. John Boyega

Source:John Boyega
Boyega embodies the luck of the Irish. He struck his pot of gold when he was cast as Finn in the 2015 film Star Wars: The Force Awakens. This catapulted his career in America, where he's since appeared in films like Star Wars: The Last Jedi, Detroit and Pacific Rim.
5. Alexander McQueen

Source:nadya_ladylee
Lee Alexander McQueen CBE was an English fashion designer and couturier. He founded one of the most notable fashion houses, Alexander McQueen in 1992, and was the chief designer at Givenchy from 1996 to 2001. Talk about a fortunate life. 
6. Mia Hamm

Source:Mia Hamm
Mariel Margaret Hamm-Garciaparra is an American retired professional soccer player, two-time Olympic gold medalist, and two-time FIFA Women's World Cup champion. Hailed as a soccer icon, she played as a forward for the United States women's national soccer team from 1987 to 2004. America struck soccer gold with champion Hamm! 
7. Brittany Daniel

Source:Brittany Daniel
Brittany Ann Daniel is an actress best known for her roles as Jessica Wakefield in the teen drama series Sweet Valley High, Megan Vandergeld in White Chicks, and as Kelly Pitts in the CW/BET comedy-drama series The Game. She also shares a birthday with her twin sister, photographer and former actress Cynthia Daniel. These twins are a lucky pair! 
8. Claressa Shields

Source:Claressa Shields
Claressa Shields is a professional boxer and mixed martial artist. She has held multiple world championships in three weight classes, including the undisputed female light middleweight title since March 2021. Shields is the only boxer in history, female or male, to hold all four major world titles in boxing—WBA, WBC, IBF and WBO—simultaneously, in two weight classes. She struck gold in the form of several heavyweight belts. 
9. Rudy Ray Moore

Source:punknjunkradioshow
Rudy Ray Moore, was a comedian, singer, actor, and film producer. He created the character Dolemite, the pimp from the 1975 film Dolemite and its sequels, The Human Tornado and The Return of Dolemite. Moore was a lucky guy, becoming a cultural comedic icon and inspiring a generation of creative talents. 
10. Nat King Cole

Source:Nat King Cole
The beloved cultural icon and jazz legend became the first African-American in TV history to host his own variety TV series called The Nat King Cole Show in 1956, and was also inducted into the Rock and Roll Hall of Fame in 2000. Cole's greatest contributions provided both luck and fortune for himself, his legacy and his fans. 
11. Rob Lowe

Source:Rob Lowe
The '80s teen heartthrob has had his fair share of highs and lows. He always found his way back to the top from being part of the famed Brat Pack to later recovering from an alcohol addiction. Lowe discovered the pot of gold at the end of the rainbow after securing his more recent roles including Sam Seaborn on The West Wing and Chris Traiger on Parks and Recreation. 
12. Coco Austin

Source:lovechelsea.styling
Austin is best known for her modeling and starring in the reality show Ice Loves Coco with her husband Ice T. As if her life wasn't already a shiny pot of gold, she got real lucky when she gave birth to her daughter Chanel in 2015. 
13. Gary Sinise

Source:Gary Sinise
After landing his life-changing role as Lieutenant Dan in Forrest Gump, the actor went on to win a slew of awards, including an Emmy, a Golden Globe and two Screen Actors Guild awards, and he earned a star on the Hollywood Walk of Fame. Oh so, lucky!