Just 100 Days Away! Halle Bailey Shares A New Look At Disney's 'The Little Mermaid'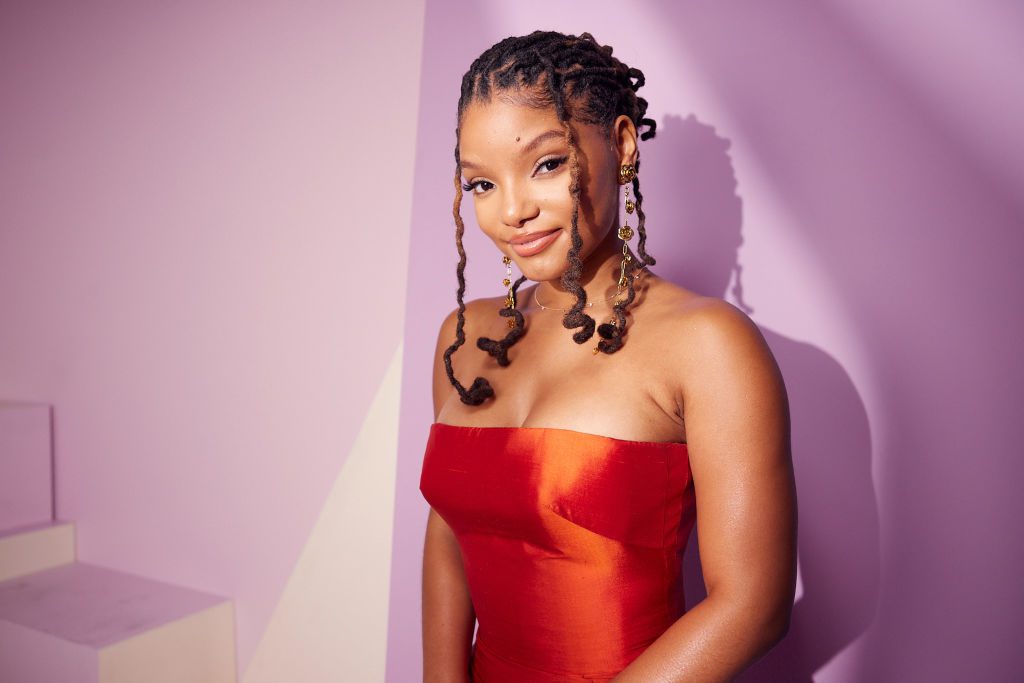 Just 100 days away! Artist and actress Halle Bailey shared a new look at Disney's The Little Mermaid. As Disney observes its 100th anniversary celebration, the classic film gets a face lift with Halle as its gorgeous star. Check it out inside.
It's great to see Halle celebrating her upcoming accomplishment, starring as Princess Ariel in Disney's The Little Mermaid. Earlier this week, she landed in the media after a somewhat public breakup with her rapper boyfriend DDG. The couple seemed to be on the outs, dealing with a separation right before Valentine's Day. To add fire to the flame, rapper and DDG's ex-girlfriend Rubi Rose shared screenshots from him that aired out his infidelity and disrespect to the singer and Disney princess.
Though it looks like Halle's romantic life may have taken a hit, her career is completely soaring. Bailey will appear in the reimagined version of a Disney classic, The Little Mermaid this Spring. The "Grown-ish" star posted a new look at the film on Instagram today (Feb. 15) with the caption saying, "i'm so very excited to continue the #Disney100 celebration with this new look at #TheLittleMermaid 🥰🧜🏽‍♀️just 100 days until it arrives in theaters!"
Fans and celebrities are thrilled to celebrate the star on the big screen. Model Winnie Harlow commented, "AHHH 😍😍😍🔥 READY!" Others like Reginae Carter added, "Like I don't know if y'all know how mf biggggg this issssss," suggesting that Bailey portraying Princess Ariel in the upcoming film is breaking countless barriers.
Disney continues its #Disney100 celebration, honoring the historic milestone with films, TV series and events that are inspired by the company's throughout the years. The monumental occasion also celebrates the fans and families, who have brought Disney into their hearts throughout the past century.
Fans are super excited to witness Halle in the upcoming The Little Mermaid film. Be sure to catch the movie in 100 days only in theaters on May 26th.
Check out her post sharing a new look at the classic movie: