Here Are 4 Black Women Tech Titans Shaking The Table In HelloBeautiful + MadameNoire Cover Story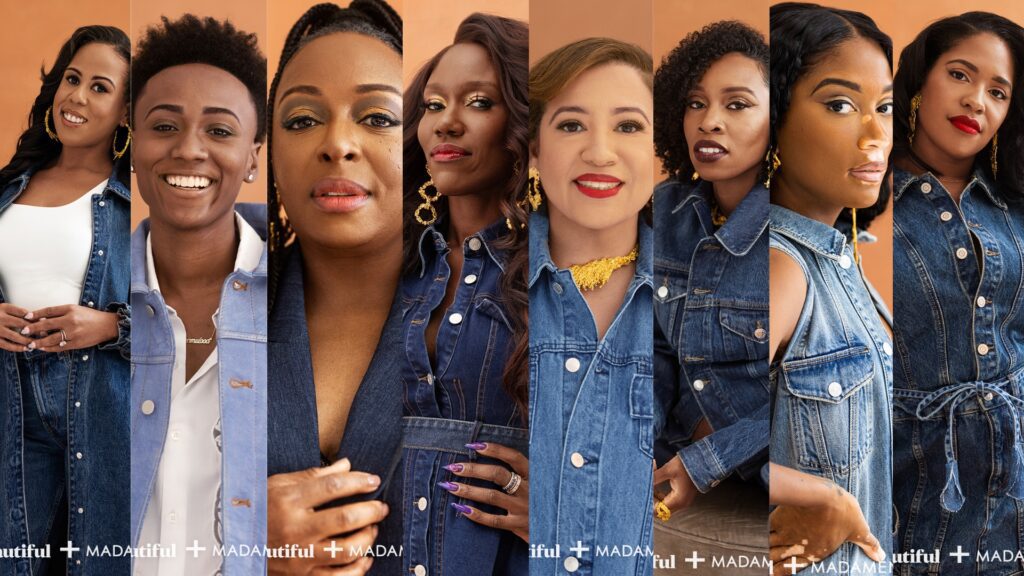 The HelloBeautiful and MadameNoire "Our Women To Know: Tech Titans" cover celebrates Black women in tech making an impact in their communities across varying industries. Check out a list of the influential women featured inside.
Women's History Month may have been in March, but the team at HelloBeautiful and MadameNoire want to help highlight Black women's achievements all year long. The cover story helps tell the story of Black women who live at the "cornerstone of innovation in countless industries." The "Women to Know" list strives to celebrate these often overlooked change agents, who blaze trails for other women to leap onto.
There are Black women forging a lane in tech, entrepreneurship, and philanthropy. Learn more about the four Tech Titans who expand on what it's like to take up space in an industry that often overlooks Black women.
The women featured include Kelsey Davis, founder and CEO of CLLCTVE; Michelle James, Director of Culture and Community Marketing at Meta; Bozoma Saint John, Marketing Executive & Entrepreneur; and Kimberly Bryant, Founder and CEO of Ascend Ventures and Black Innovation Lab/Founder of Black Girls CODE. Each of them is shaking the tech table with their unique perspectives on technology's future innovation.
In this conversation, listen to the women discuss the need for Black ownership, building your own table and inviting others to have a seat, and nurturing the wounds you develop in the industry.
Read more and watch on HelloBeautiful's website.