Halle Bailey Joins Star-Studded Lineup of Celebs Taking Part In Disney Dreamers Academy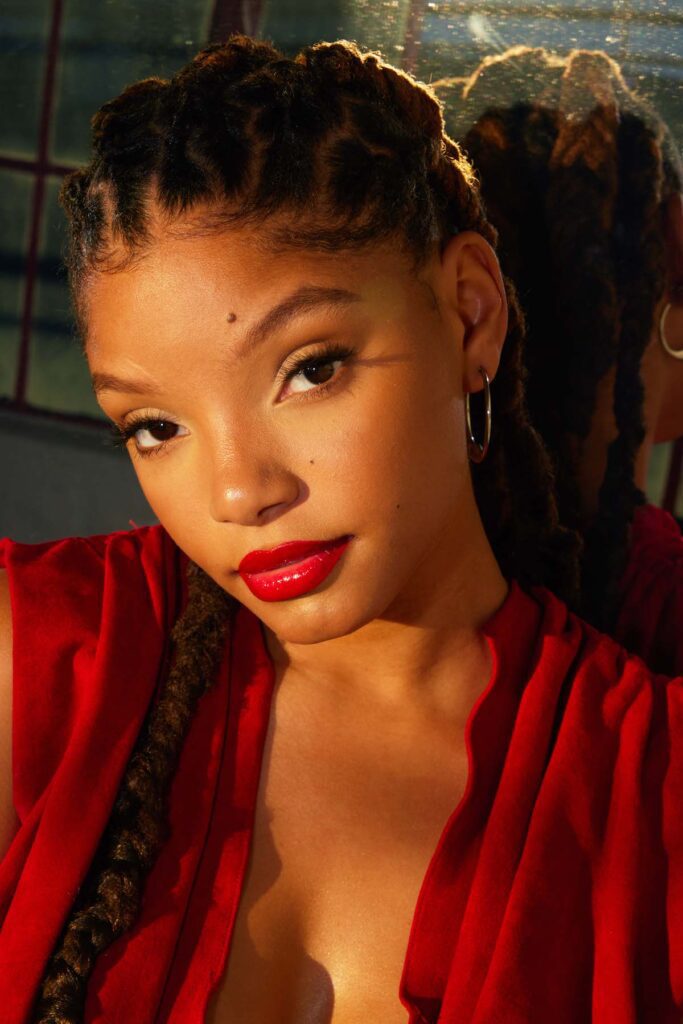 Five-time Grammy nominated singer Halle Bailey joins a glamourous lineup of Hollywood stars taking in part in Disney Dreamers Academy this week. The annual mentoring event at Walt Disney Resort fosters the dreams of 100 students from underrepresented communities around the nation. Read more details inside.
The Little Mermaid is taking Disney Dreamers Academy "under the sea'' this week. Bailey joins R&B singer H.E.R., actors Marsai Martin and Jalyn Hall, among other luminaries, for the annual mentoring event at The Most Magical Place on Earth.
The program brings 100 students from around the country for an immersive career-inspiring weekend at The Walt Disney Resort. As the celebrity ambassador, Bailey headlines the list of celebrities and will be a mentor and advocate during the Thursday through Sunday event, which is designed by Walt Disney World Resort to broaden career awareness and create exclusive enrichment opportunities for high school students from diverse communities around the country.
Bailey will share personal insights with the students, drawing from her own unique experiences, like playing the title character in The Little Mermaid. In addition to her role as Ariel, she has starred in television shows and movies such as "Grown-ish," "Let It Shine," and "Last Holiday."
"If it wasn't for my mentors, I wouldn't be where I am today," Bailey said. "I'm excited to work with these students and be a mentor for them as they find their passions in life."
Other notable celebrities included in the annual event include Black Panther: Wakanda Forever star Dominque Thorne and "Stranger Things" actress Priah Ferguson.
During the event, the stars will be joined by several other speakers, including Disney executives and cast members, community leaders, business executives and educators, who will also nurture and inspire the students.
The impactful program will introduce the Disney Dreamers to an array of new opportunities, such as sessions teaching valuable life tools, leadership skills, effective communication techniques and networking strategies.
Students will also go through in-depth workshops in a variety of disciplines aligned with their dreams. These workshops introduce the Disney Dreamers to diverse career paths within business, entertainment and sciences, including career opportunities within The Walt Disney Company.
The Disney Dreamers Academy program is an important part of Disney's commitment to supporting diverse communities by encouraging the next generation to think big and to use what they learn in their relentless pursuit of their dreams in hopes of making a difference in the lives of others.
Each year, the Disney Dreamers are selected from thousands of applicants who answer essay questions about their personal stories and dreams for the future. The students and a parent or guardian enjoy an all-expenses paid trip to Walt Disney World Resort in Florida for the four-day event.
Over the years, Disney Dreamers Academy has inspired more than 1,400 students from across the country. Each year, graduates have gone on to become doctors, engineers, performing artists, entrepreneurs and more, and some have transitioned into mentors to the Disney Dreamers who followed them.
Congrats to all those involved in such an exciting program! Dream on, dreamers.