Can't Beat The Biebs: Highlighting Justin Bieber's Impressive Feature Run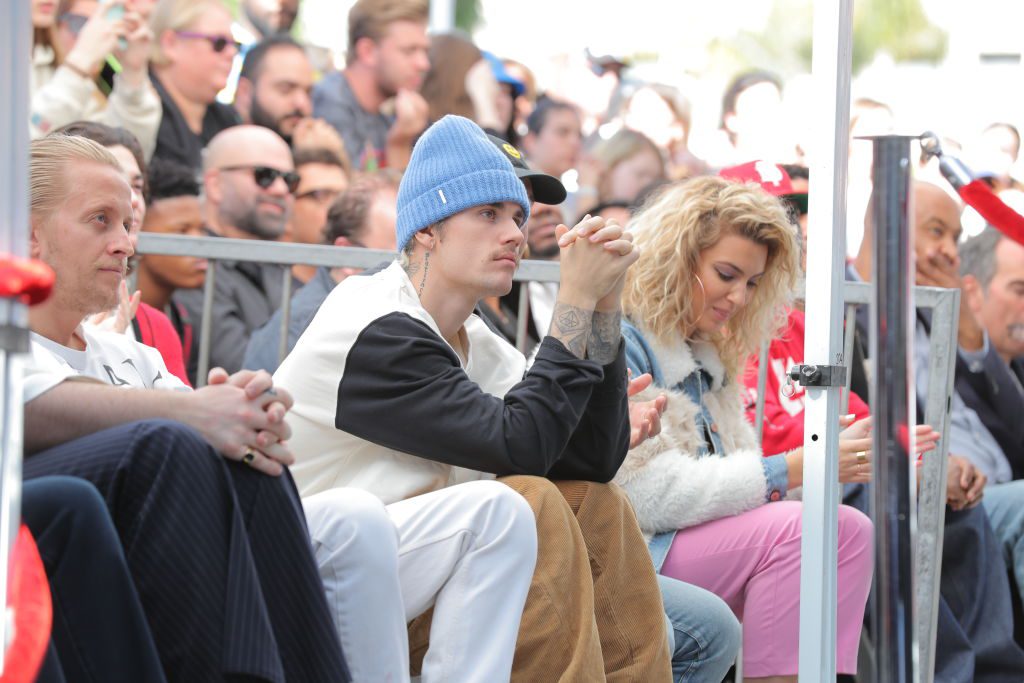 When it comes to hitmakers in our era, one name that can't be ignored is Justin Bieber. The Ontario, Canada native burst onto the scene in 2009 with his debut seven-track EP My World in 2009 after being signed by record executive Scooter Braun. He quickly established himself as a teen idol. When Bieber's debut studio album My World 2.0 debuted at number one on the US Billboard 200, he became the youngest solo male act to top the chart in 47 years. A year later, he released Under the Mistletoe and it became the first Christmas album by a male artist to debut at number one in the US. With the release of 2012's Believe, Bieber became the first artist in history with five US number-one albums by the age of 18.
Having just celebrated his 29th birthday earlier this month (March 1), Biebs is already one of the best-selling music artists of all time, with estimated sales of over 150 million records worldwide. In 2021, he broke a record previously held by Elvis Presley (since 1965) to become the youngest soloist to have eight US number-one albums. He is credited for three Diamond certifications from the RIAA. His list of accolades is extensive including two Grammy Awards, eight Juno Awards, 26 Billboard Music Awards, 18 American Music Awards and 23 Teen Choice Awards.
With eight number one hits on the US Billboard Hot 100 and eight number one albums on the US Billboard 200 charts, Bieber's prowess as a solo artist is unquestioned. Luckily for the rest of the game, The King of Teen Pop isn't stingy with his talent. Over the years, Justin has hopped on the tracks of some of the biggest names in the industry and given them more than their money's worth. Coming off of his verse on Don Toliver's 'Private Landing' (which also features Future) from his Love Sick album, we decided to put together a gallery of some of Justin Bieber's best features. Check it out below and let us know which ones are your favorite and if we're missing any essentials.
1. Chris Brown – Next To You (2011)

Source:Chris Brown
2. will.i.am – #thatPOWER

Source:will i am
3. Major Lazer – Cold Water (2016)

Source:Major Lazer Official
4. DJ Snake – Let Me Love You (2016)

Source:DJ Snake
5. Chance The Rapper – Juke Jam (2016)

Source:Chance The Rapper
6. Gucci Mane – Love Thru The Computer (2019)

Source:Gucci Mane
7. Post Malone – Deja Vu (2017)

Source:Post Malone
8. Sage the Gemini – Gas Pedal (Remix)(2014)

Source:Sage the Gemini
9. Trey Songz – Foreign (Remix)(2014)

Source:Trey Songz
10. Ed Sheeran – I Don't Care (2019)

Source:Ed Sheeran
11. Luis Fonsi – Despacito (Remix)(2017)

Source:Luis Fonsi
12. DJ Khaled – I'm The One (2017)

Source:DJ Khaled
13. David Guetta – 2U (2018)

Source:David Guetta
14. DJ Khaled – No Brainer (2018)

Source:DJ Khaled
15. Skrillex, Diplo & Jack Ü – Where Are Ü Now (2015)

Source:Jack Ü
16. Wizkid – Essence (Remix)(2021)

Source:Wizkid
17. The Kid LAROI – Stay (2021)

Source:The Kid LAROI
18. Don Toliver – Private Landing (2023)

Source:Don Toliver
19. Travis Scott – Maria I'm Drunk (2015)

Source:Travis Scott