'Abbott Elementary's' Season 2 Finale Is Out Of This World With Secrets Revealed & Alien Talk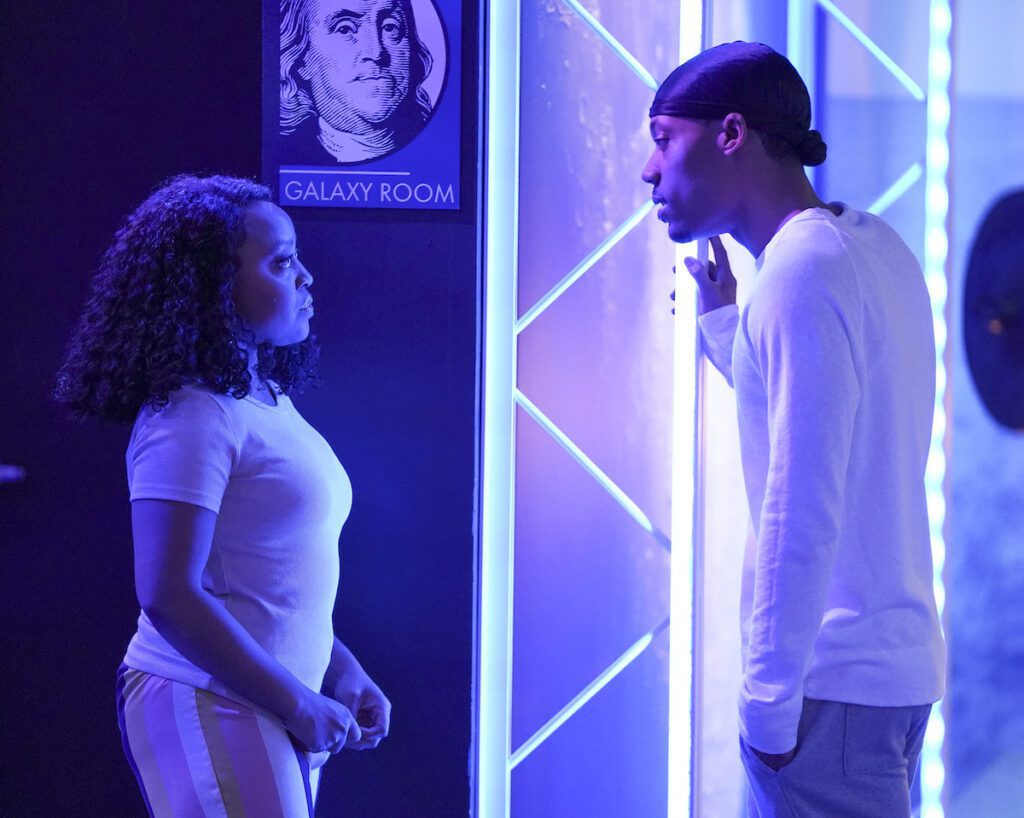 The Season 2 finale of ABC's "Abbott Elementary" proves to be out of this world as Principal Ava warns the students of extraterrestrial beings during their field trip to the Franklin Institute. Gregory is excited to spend more time with a hesitant Janine and Ms. Barbara has a little health secret that frightens the children. Read our recap and see fan reactions inside.
The "Abbott Elementary" crew takes a field trip to the Franklin Institute. Gregory is eager to spend time with a reluctant Janine. Ava teaches the students about aliens, which leads to utter chaos.
The way the show pulls in the episode's plot points from beginning to end is impressive. Mr. Johnson opens the episode in the words of Gregory, "on one." He tells Janine, who wonders what his first name is, that she can look up at night and see it amongst the stars. He also ends the episode taking off to help Gregory's dad's landscaping business in Baltimore six weeks before school's out.
Meanwhile, Janine started the episode really excited to have an overnight trip with Gregory until she's met with her bitter ex-boyfriend Maurice. He convinces her that she's selfish and her selfishness hurts people.
Gregory is left confused, but Jacob urges him to be vulnerable and tell Janine how he feels. So, he does, but he was let down easy. Janine admits that she likes him too but isn't ready for him as things will be too "real" if they pursued a real relationship. The two decided to remain "friends," and the slow burn continues. (BOOOO!)
In another world, Ms. Barbara tries to put her students down to sleep in a separate room to avoid anyone seeing her sleep apnea machine. Things didn't go as planned, because Ava gave a lesson on aliens right before bed, prompting utter chaos throughout the museum at bedtime.
It was an Abbott mess if we ever seen one. We'd take that mess once more if that meant more episodes, but until next season "Abbott Elementary." Stream Season 2 on Hulu now.
Check out fan reactions below:
1. Historic TV Moment

Source:sxarlights
2. Just Friends Is Wild

Source:breannwaIker
3. We Blame Maurice

Source:moonlitpisces21
4. Us Falling Out:

Source:autumnvelvets
5. Bro Hug

Source:sxarlights
6. A Beautiful Scene

Source:bIisstina
7. Seriously, So Sweet

Source:1ux1isbon
8. We Will Miss Abbott Til Season 3

Source:quintabrunson