Wubaholics Unleash Their Massive 'A Nightmare on Wub Street' Compilation – FUXWITHIT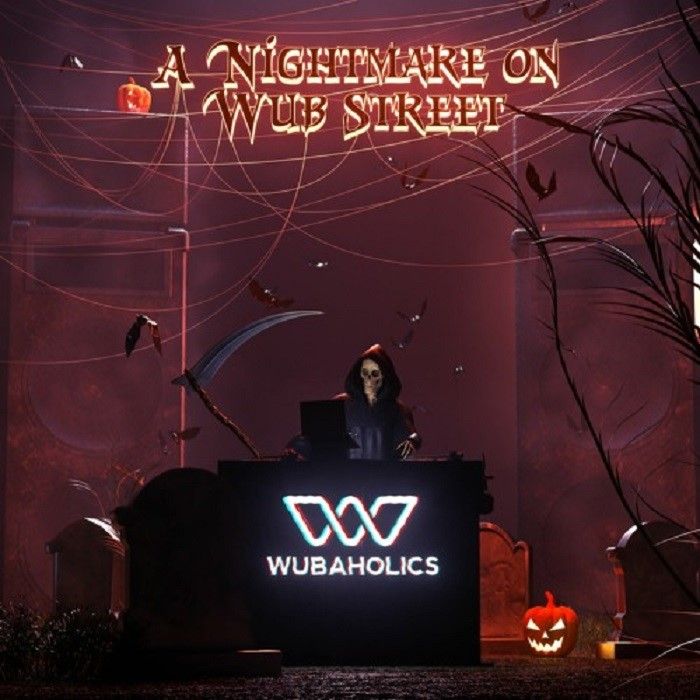 Over the past few years, we've seen the underground bass scene grow to unimaginable heights. The passion of artists and fans alike has been the cause of the rise of many new and exciting platforms that have become pivotal in the roles of spreading the word about these talented artists living in the underground. FUXWITHIT, Electric Hawk, and Partica Artist Group are names we're all probably familiar with, but today we're talking about bass music newest forward-thinking platform, Wubaholics. Starting as a small event company out of Florida two years ago, Wubaholics has since grown to host some of the best talents the underground has to offer. Since launching their record label and artist management roster, Wubaholics has been making a whole lot of noise in the underground, and it's about to get a whole lot louder. A Nightmare on Wub Street is the compilation that perfectly encapsulates the sound of the label, and more importantly, the sound of the future. 
With 19 menacing tracks, A Nightmare on Wub Street is the perfect soundtrack to your spooky season. With many artists familiar to FUXWITHIT, we're more than excited to finally be able to digest these tracks. One of these artists, Tape B, without a doubt has one of the highlights of this compilation with his collaboration with flozone. Starting with an ominous heartbeat sample and these eerie screams lurking in the back of the mix, the tone and energy are immediately set in the intro. Slowly but surely, more elements are added together during a long-drawn-out build section that has you salivating for what's next. What's next is a barrage of next-level lead synths that truly take this record to the next level. 
Another name familiar to FUX on the compilation we had to spotlight, is the innovative talent out of France, Eradikid. 'Thrill Show' is a wild ride from start to finish, beginning with this hip-hop oriented beat as the intro, before the record quickly drops the drums in favor of a slowly rising lead synth in the back. When we finally reach the drop section, the full power of this lead is unleashed on our ears in true speaker rattling fashion. This lead is then joined by those clean drums from the intro to bring this track full circle.
Wubaholics is quickly becoming one of the premiere platforms for discovering underground talent. If you're an audiophile like me, make sure to keep an eye out on their next move and more importantly, go stream the whole compilation down below.