Wreckno, jordnmoody and Ujuu Take A Joyride With 'FTSU' – FUXWITHIT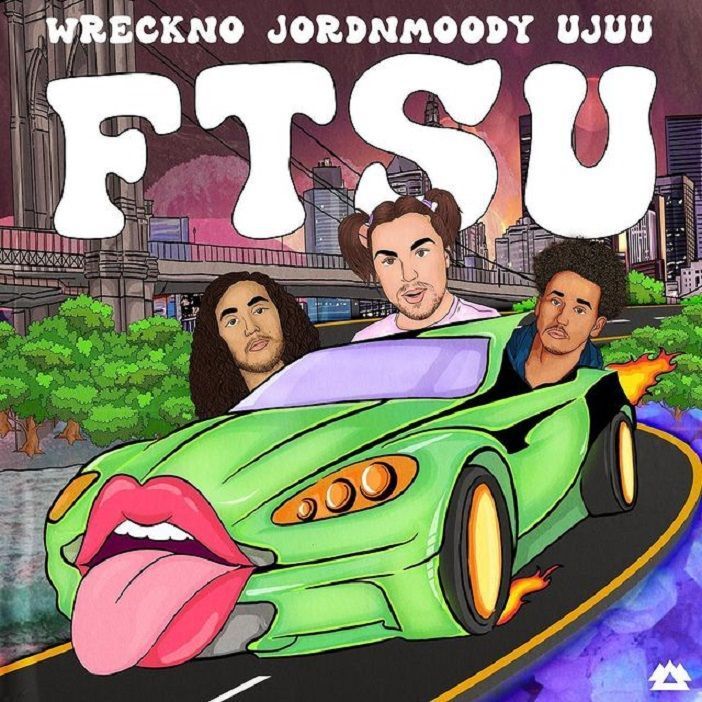 Strap yourselves in, because Wreckno, jordnmoody and Ujuu are about to take you on a spacious ride. The time has come for these legends to finally come together for a momentous collaboration called 'FTSU.' Now this one has a lot to take in and appreciate. Hearing everyones' style come together in a legendary fashion is nothing but inspirational. Each artist has their own signature within the electronic music realm. Creating unknown sounds and frequencies to compliment each other. And bringing the whole track together as one. Dancing in unison for all to be amazed. Making this one of the most unique tracks of the year so far.
'FTSU' is an everlasting trap classic. Whether it be a bass fill or a drum pattern, this track has everything you've come to know and love within bass music. Putting their vision into a subtle but impactful way for many to understand and comprehend. And once jordnmoody's verse comes in, it'll shake the ground you're standing on. Bringing the track to a whole new level. Fitting in perfectly with his collaborator's workflow. And tying it together into a perfect knot of bliss. Not to mention how professional and crisp sounding their drums are. They're truly bringing in 2021 in a fun and joyful manner. Reminding us how the good times will roll once again in the future. There's nothing but positive vibes and atmosphere in this piece. Making your day shine much brighter.
Wreckno, jordnmoody and Ujuu are so unique in their individual ways. And seeing them test their skills together is a sight you want to hear and witness. So make sure to go support these musicians by streaming 'FTSU' everywhere on Wakaan.