Wiley's Highly Anticipated Album 'The Godfather 3' Finally Arrives – FUXWITHIT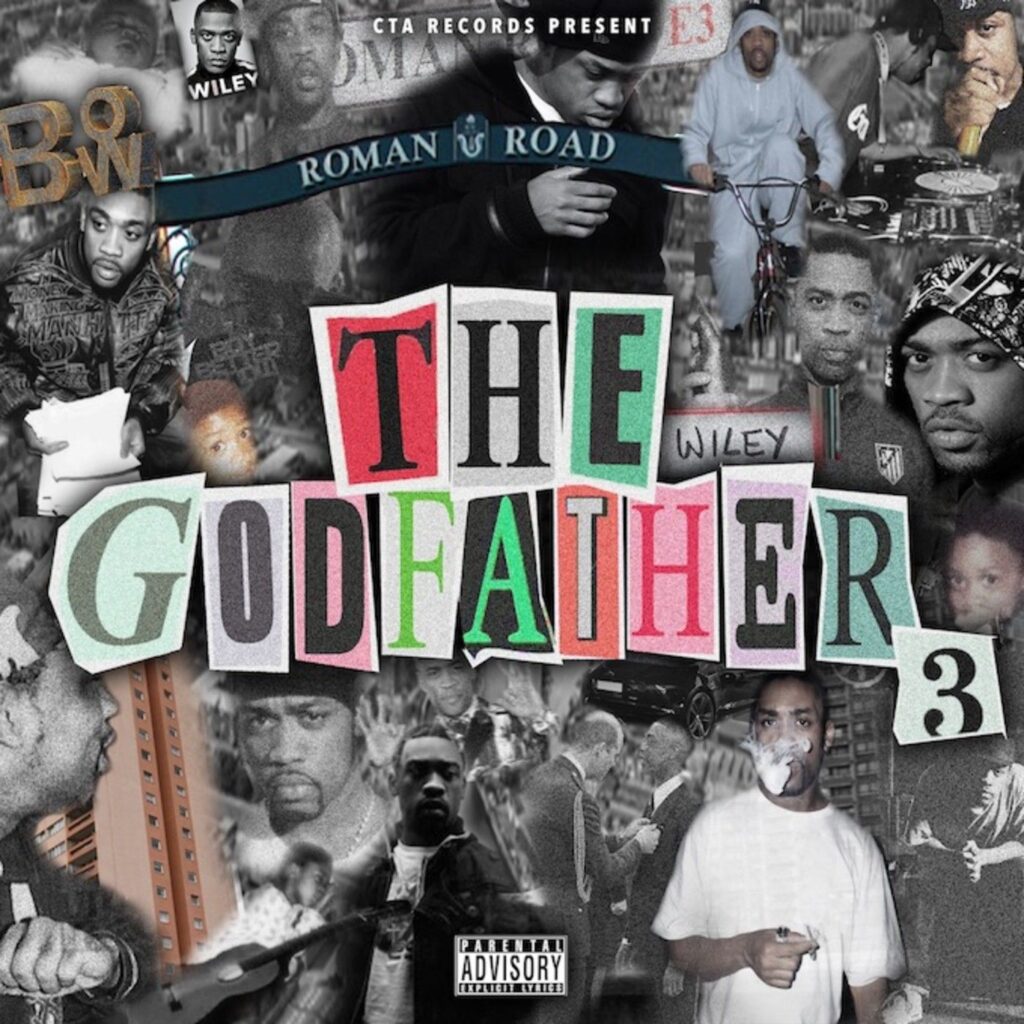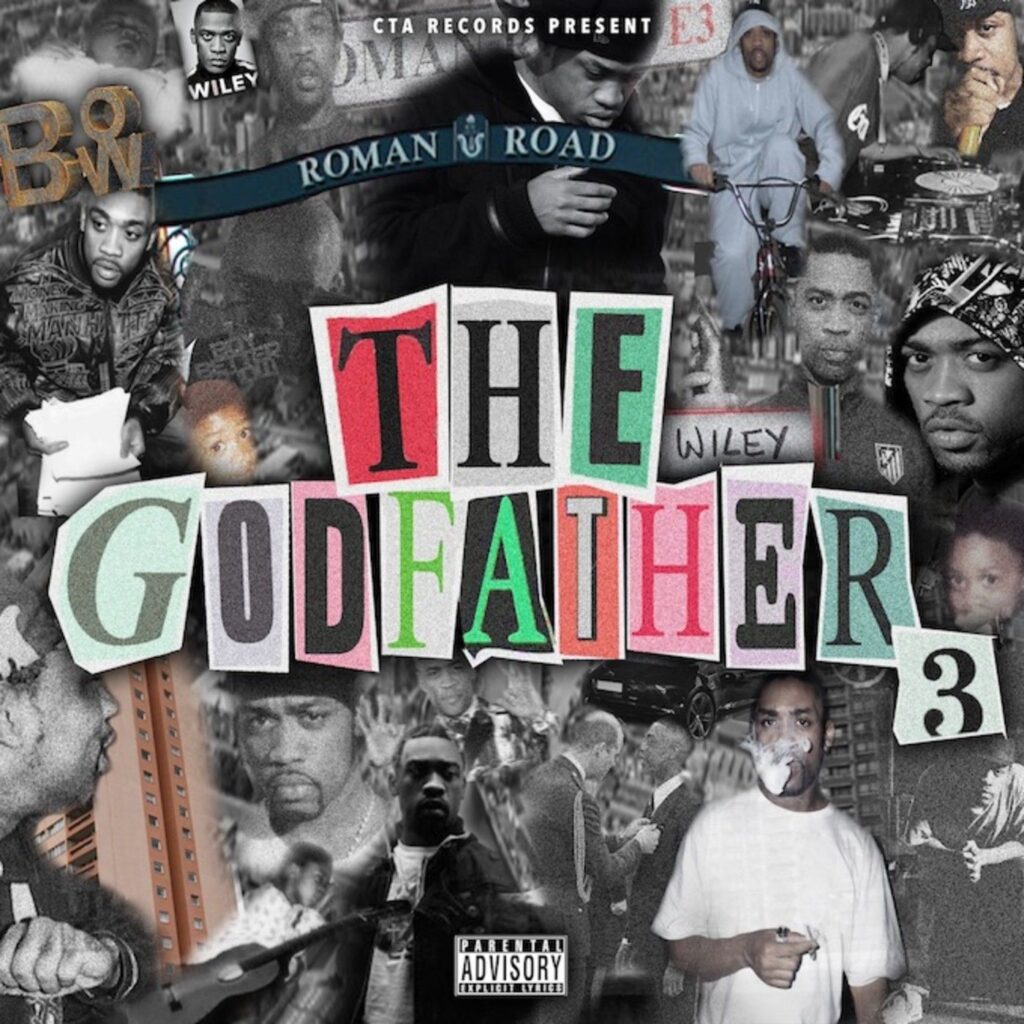 It's not possible to put into words the hype around a new Wiley album dropping, so when The Godfather 3 was announced some time ago, it was set to be one of the most anticipated grime albums of 2019, but in truly Wiley fashion, it was pushed back. Wiley is no stranger to using social media to his advantage and in the case of this album, Wiley has teased his fans across Instagram videos for over a year, so after the postponing, a new release date was awaited eagerly. January 1st. Wiley made a call to arms amongst the grime community at the end of 2019, for all of the artists to drop on this day and take control of the game again.
Wiley has always felt like grime should have been held onto by the originators. In a recent chat with @poetscorner on Instagram, he said he feels himself and the likes of Lethal Bizzle should have got themselves into a position to sign the next generation of artists and not let the culture be controlled by major labels. This call to arms was to bring it back to the culture, however, it did not go ahead.
Wiley's conflict with the industry also lead to another album he was going to release in the later parts of 2019 being cancelled called Full Circle. The album featured Afrobeats and Dancehall rhythms similar to 'Boasty' with star studded features like Nicki Minaj and Popcaan. When the album was due to come out, issues were raised with Popcaan being a member of OVO and not being able to get a verse cleared, as well as Minaj taking a break to start her family and so, the album did not release. When talking to The Guardian last week, Wiley said, "I was on a roll with full circle… That was my dream come true, as an urban Artist but no one wanted me to do it… I was really upset that it didn't get to surface." Wiley's concerns with the music industry have been ongoing throughout his career but these recent events lead him to pure independence.
The Godfather 3 was his baby, no one could take that away and therefore he was going to dictate when it came out. So for those still asking "Why's there so much hype about this album dropping?" All that's left to be said is that this could be his very last. In the same interview with 'The Guardian' he stated that he's 41 now and he doesn't want to "fit in with the kids," but also can't let the genre he helped to create and pioneer "die in the way out."
So after a wait that felt like forever, the album that could be The Godfather of grime's last, is here. At 22 tracks long, the project certainly has the quantity. It's also got features from fellow grime legends like D Double E, Tempa T and Jammer. It's been produced by some elites too like Z Dot and Donaeo, so it truly has all the makings to be a grime classic… and it really is. Top to bottom it does not disappoint. After a first run through, here's some stand out tracks to name just a small portion.
The 'Intro' to the album is so Wiley, it could have been released at any point in his career and it still would have fit perfectly. That old school Eski-Boy bounce starts the album off in true grime style and really sets the tone for what's to come. The track 'Eskimo Dance' being one that follows suit and certainly stands out on a first run through. In an ode to the many forms of Wiley's Eskibeat sub-genre of grime, the track changes dramatically every 4 or 8 bars. With grime legends like Jammer spitting over the many different sounds Wiley has created over the years, 'Eskimo Dance' really makes you appreciate just how much impact Wiley has had on the culture since he first came into it & since the original 'Eskimo' beat first surfaced in year 2000.
'Bars' is something Wiley is not shy of and this track is yet more proof of exactly that. His flow is effortless and feels the exact same way as watching him in an old Roll Deep Documentary – too easy. Switching the rhythm up and constantly chopping and changing where he lands his rhymes, the Godfather comes 'silly with it' to reference himself in 'Da Vibez Is Back'. Then, just when the track couldn't get any better, D Double E takes the mic and the track feels like a clash of the titans, bar for bar. It's hard to pick a favourite in this track and that's the beauty of it, grime at its best.
'This Is It' is certainly something different. The beat is still very grime influenced but is very spacey and leaves a huge amount of room for Wiley's vocal, which is unusual when compared to his normal style. A spoken melody fits the song very well and the lyrical content makes the track feel like Wiley was truly feeling himself when he wrote it. As if he'd been derailed with situations happening around him but came to the realisation that all he needs is himself. An interesting track but one that definitely feels right in this album. If you're a true grime fan, you may have be expecting to hear Skepta say "You're not real" over the intro to 'Amsterdam,' but this is another version of the same beat used in the classic grime track 'Nasty'. 'Amsterdam' is so cheeky and essences that "recorded in a garage" kind of feel that grime fans love. It's another perfect fit for the album that could be a blowout for the Godfather of the genre.
There are so many stand out tracks across this project that it's impossible to mention them all and the best thing about it is that no matter what point in his career you became a Wiley fan, there's something for everyone. 'Alla Dem' sounds like a tribute to the later part of Wiley's career and very similar to 'Can't Go Wrong' from the original 'Godfather' album. However there's other tracks that feel like the beginning of his era like 'Eskimo Dance'. There's deeper tracks that touch on Wiley's struggles in relationships like 'Balance' and yet there's also tracks that feel like you're watching Wiley freestyle on Rinse in the early Naughties like 'Bruce Wayne', that hit so heavy. Towards the end of the album, we get to appreciate a tribute to both 'West London' and 'South London' grime culture with a range or Wiley's fellow artists delivering top verses on each.
The whole album feels like a tribute to the culture, exactly what Wiley wanted it to be and exactly what we as the fans needed. In the final track, 'Press Record,' Wiley references the beef last year with Stormzy and how he felt after it all stating, "Last year I could've killed the game, the system didn't let me. A&R's and Bosses wishing fans would just forget me," but they didn't and they never will. Wiley really has created a masterpiece of a grime album, that only he could put together.