The New Vokab Kompany Album is One of 2020's 'Small Viktories' – FUXWITHIT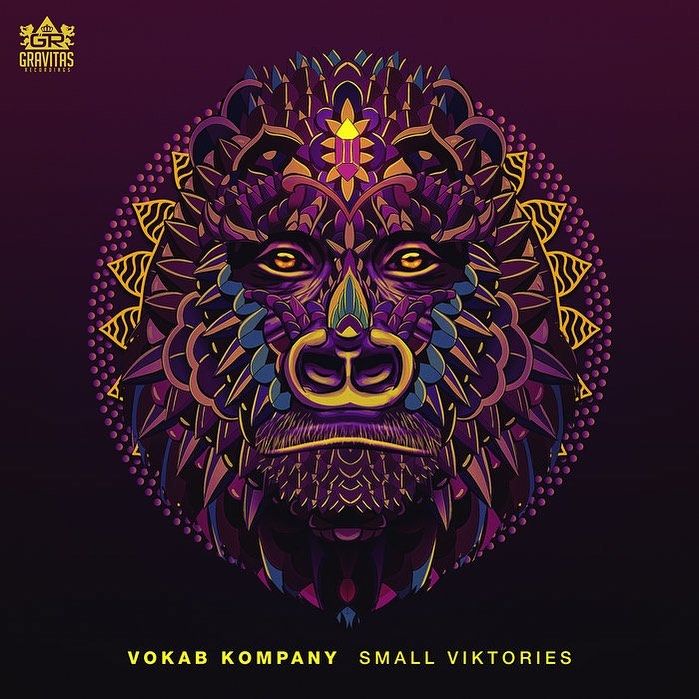 If you're feeling down because of everything going on, the new Vokab Kompany album, Small Viktories will funk you up. The album, now out on Gravitas Recordings, is the genre-defying band's first record since 2015, but the wait was well worth it. Not only does this album put you in the mood to groove, but it also delivers powerful commentary on romance, self-love, and politics.
'Small Viktories' begins with the record's first single, 'Like That,' which premiered on EDM Identity. The track sets the precedence of how fun the album will be. Its psychedelic basslines, funky melody, and catchy lyrics make it the perfect pregame banger. While all the drinking is going to be done at home for a while, you can bet we'll be listening to this track as soon as venues start opening up again.
'Fabtastik' comes in next to keep us in the party mood. With artists as versatile as Vokab Kompany and Megan Hamilton, we expected this track to be nothing short of flawless. The latter is a heavy-hitter in funk house and we were not let down. With blaring horns and smooth vocals, this jazz-inspired hip-hop track ticks off everything in our checklist.
The last track we had to highlight is '30 Stories Up.' Featuring the ultra-talented Cloudchord, this song was the ultimate ending to an incredible album. The track is upbeat and heartwarming, giving us Wolfgang Amadeus Phoenix vibes. While I'm usually one to prioritize vocals in songs, '30 Stories Up' is still a standout. It really tied together the multi-genre album so seamlessly, making me just want to listen to the record on repeat. Groove with us and listen to Small Viktories by Vokab Kompany below.