Tek Genesis' 'Temp' Gets A Treatment From Rohaan, Jon Casey, Posij & More – FUXWITHIT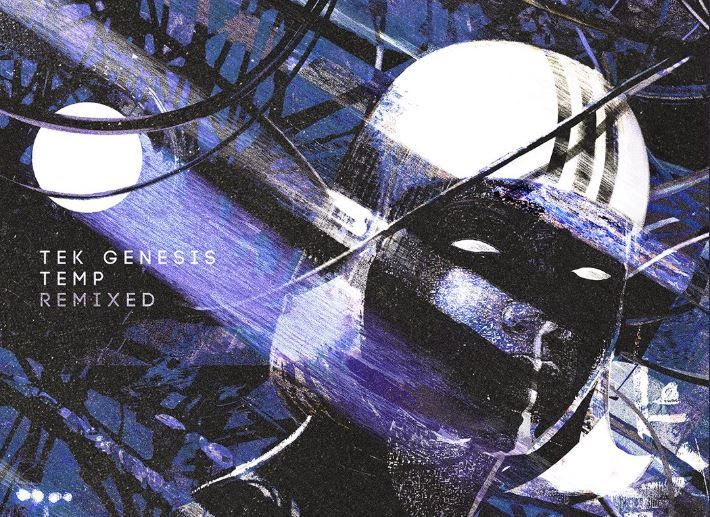 Since adopting the moniker Tek Genesis about a year ago, the Sydney-based artist has embraced an experimental sound that has pushed the boundaries of bass music, earning the early support from some of the best in that category, Noisia. The Temp LP dating back to December 2019 was the first full body of work that fans got from Tek Genesis and it exceeded all expectations, combining bass ingenuity with emotional undertones unlike any other artist. Now, Temp is getting a second life in the form of a remix album, and continues on the path of innovation seen by Division Recordings and the artists featured in the ensemble.
Six of the original album's eleven tracks have received a treatment from eight different artists who uniquely fall into the category of promising rising stars. If drum & bass is your cup of tea, dive into Rohaan's take on 'Cloud Kingdom Theme' or Posij's remix of 'Cryostasis.' If you're looking for something a bit more ambient, Former's rendition of 'Petrichor' and SUMII's version of 'Cloud Kingdom Theme' are sure to put you at ease. The rest of the remixes fall somewhere between those two extremes while remaining under the broad umbrella of bass music, with personal favourites being Point Clare's menacing take on 'Amber' and Jon Casey's wicked halftime flip of 'Raid.' With Rad Hatter and Blake Skowron wrapping up the remix pack, fans of bass music will undoubtedly find a few tracks worth rinsing for weeks to come. Dive in to Temp Remixed below.