Space Yacht Explores New Boundaries With 'Tough House Vol. 1' – FUXWITHIT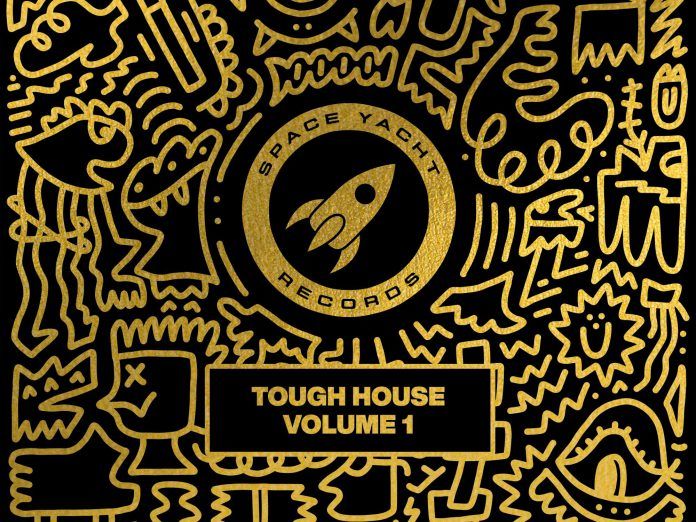 Space Yacht is a collective that has been shining bright since day one. Whether you know the family as a record label or for their epic event series, Space Yacht has clearly been making their own waves by taking music discovery into their own hands and providing opportunities to producers across the globe. Always one step ahead in the game, their first techno EP 'The Black Hole Vol. 1′ is a true crowdpleaser for all listeners looking to explore the realms of techno music. Returning even stronger than ever with their very own Tough House sound, Space Yacht is bringing out a 13-track compilation filled with heat that will only keep you moving all night long. 'Tough House Vol. 1' has a clear purpose to craft a vibe like no other and allow you to connect with these eclectic producers in action.
Compiled from submissions to Space Yacht's Tune Reactor Twitch stream, 'Tough House Vol. 1' champions an emerging genre that falls somewhere in between bass-house, electro, and UK bassline. Kicking off at the ideal pace from Detroit-bred Qlank, 'All Night' seamlessly incorporates the beauty of tech-house with glitches of madness and rough basslines to ignite the party. Moving into a state of progressive house with Space Yacht veteran Whenuknow, 'Where U Go' is a mesmerizing single which flows directly into classic breaks and soothing percussions to craft an electro-synth melody that we cannot get enough of. A personal favorite of mine off the compilation is from no other than Capozzi who definitely knows how to work the crowd 'Back N Forth.' The producer's foolishly dark and unforeseen instrumentals are enriched in this new single signaling that those endless nights are about to get a little wonky.
With the compilation filled with hidden gems crafted from producers such as Capozzi, ON POINT, CASHEW, Code Red, and many more talented artists, Tough House is definitely one of the most exciting new dance music movements and Space Yacht has the evidence to back this up.
"We had been getting a ton of submissions through our livestream A&R series that had this heavy sound. It was a new sound bubbling up out of the ashes of bass house, and we knew we wanted to be involved in pushing it to the forefront." 

Londonbridge