Ry Hill Delivers Irresistible Remix Of 'Have You Ever Seen The Rain'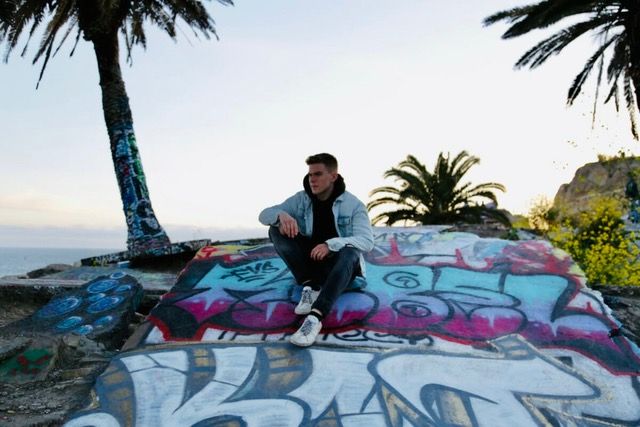 Every time Los Angeles native Ry Hill works his magic on an original single, the immediate thought we have is, "he really did it again!" A master of his craft, Cameron DeFaria is a man of many talents. As a singer, producer, and DJ who grew up playing guitar at a young age, Ry Hill has taken the music industry into his own hands by showcasing his sound to the world. Drawing in listeners across the globe with his stellar originals and remixes, including a drum and bass remix of Justin Bieber's 'Peaches,' Ry Hill is always on another wave when it comes down to his experimental production style. Throwing it back by delivering an irresistible tech-house remix of Creedence Clearwater Revival's 'Have You Ever Seen The Rain,' Ry Hill is taking us right into the feels with the ideal amount of groove in this one.
Immediately about to get you feeling some type of way, Creedence Clearwater Revival's classic vocals become apparent alongside subtle frequencies notifying you that Ry Hill is about to make his mark again with this remix. With a spin incorporating both feel-good house music and smooth soulful vocals, Ry Hill allows you to let your body free on the beachside with his 'Have You Ever Seen The Rain' remix. As sunny melodies and a deep bassline lead into an undeniably groovy backdrop, there are plenty of uplifting signatures to soak up all the good vibes resonating in this experimental remix. As Ry Hill continues to impress his listeners by exploring several different genres, be sure to keep an eye out for his highly-anticipated debut solo album in the works.
I really wanted to showcase my versatility as a producer with this remix. I first started gaining traction on SoundCloud a few years ago by putting out future bass remixes, but I've evolved since then and wanted to take a ride on the tech-house train. I made this one especially for other DJs to throw into their sets, which is why I'm providing a free download! Hope everyone has as much fun grooving to it as I had producing it.

Ry Hill