REAPER Drops Off A Massive Remix Pack For 'BARRICADE' – FUXWITHIT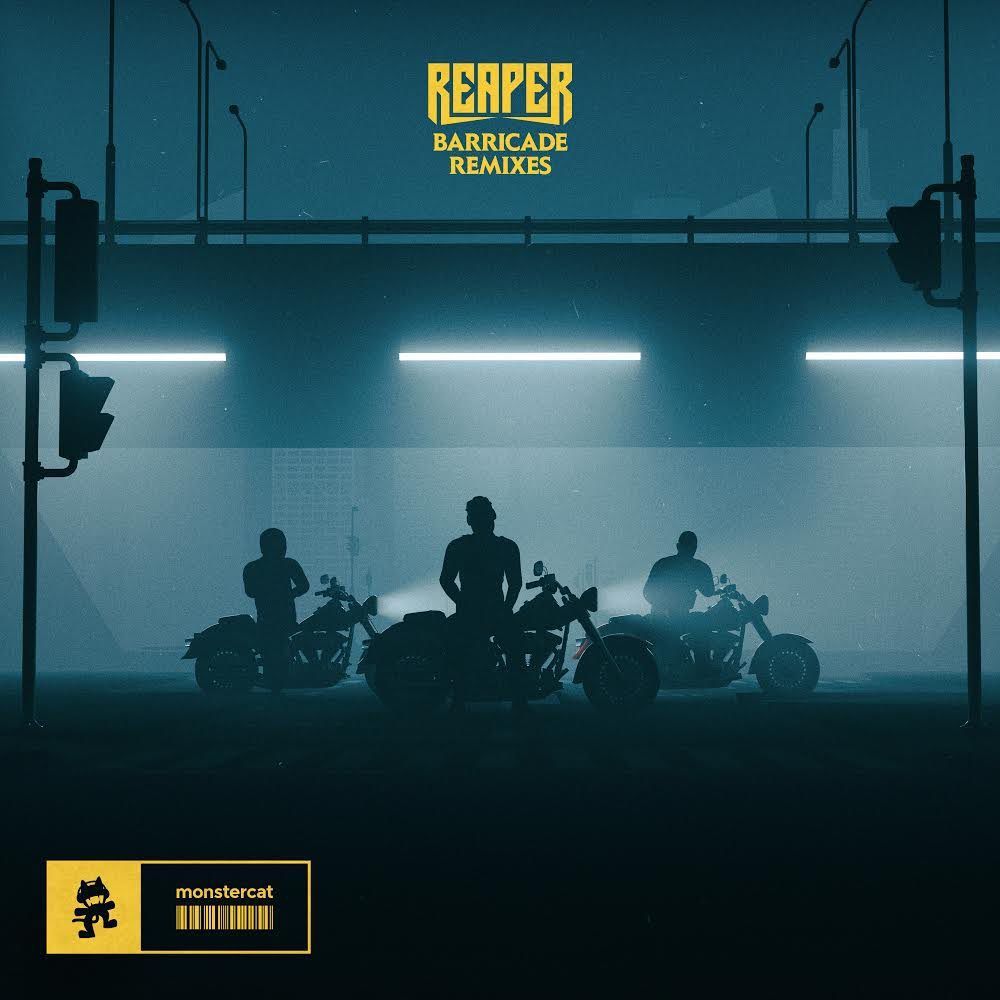 One name that has become very familiar to us over the past year is the masked menace himself, REAPER. The mystery man has undoubtedly become one of the leaders at the forefront of the #DNB2020 movement in North America and has garnered massive support from names all over the bass community. Recently he was kind enough to drop off an hour guest mix full of IDs and records from deep inside the crates. This mix is only a page out of an already full book of highlights for the REAPER project. More specifically, Reaper dropped off his sophomore EP 'RENEGADE' earlier this year with what has seemingly become his home label. This project was filled with unrelenting energy and truly captured the essence of what the REAPER project is becoming. Today our focus is on one track off this glorious EP, and that is 'BARRICADE'. This record is known to the masses for its aggressive yet melodic tone, a truly unique take on drum and bass. Consequently, it's only right REAPER drops off a massive 'BARRICADE' remix pack with a VIP and three remixes that provide distinctive takes on the record. 
We begin our journey with REAPER's own highly anticipated VIP. Already starting with a slight variance from the original, the melody in the intro is played by this muddy synth, giving the VIP a more melodic flavor to it. Moving on this synth in the intro is quickly thrown out in favor of those familiar siren-like risers that have become a staple of the REAPER project. Throughout this section, tension is gradually built before being thrown into an unrelentingly aggressive drop section with a flipped melody from the original record, as well as some next-level sound design on the basses. 
Next up, we have the Swedish bass wizard himself, Bossfight. Right from the start, you can feel the tension building. As you're quick to find out that this remix is all gas, no brakes. After a quick build, we're launched in a high tempo half-time section that quickly jumps around to many different percussion arrangements. Looking for some rest halfway through? Good luck, cause the breakdown immediately after this section quickly transitions to metal-influenced breakdown as all elements of the record begin to mirror each other. Soon after, we're met with one final drop, this time in true hard-dance fashion. 
Moving on, we get to shed the spotlight on yet another name out of this blossoming American drum and bass scene, Justin Hawkes. Formally known as Flite, Justin Hawkes's take on 'BARRICADE' is a much welcomed melodic one. Right from the start, we're introduced to these huge chords that serve to not only uplift but also build tension moving on in the record. When the tension is finally released we're met with this soulful melodic take on an aggressive record, that perfectly maintains its high-energy essence while also injecting some liquid DnB influences. 
Last but most certainly not least we have the emerging young talent, and the newest addition to Radish Management, Poni. As soon as you hit play, you know something a bit different about this one. With a heavy emphasis on percussion in the intro and a quick build-up, Poni perfectly sets the stage for a festival-ready drop section that's heavily trap-influenced. After another quick build, the aggressive elements remain but this time accompanied by these melodic synths. 
Make sure to check out the whole remix pack down below!