Public Enemy, Nas, Black Thought, Rapsody, YG & More 'Fight The Power' On 2020 Remix – FUXWITHIT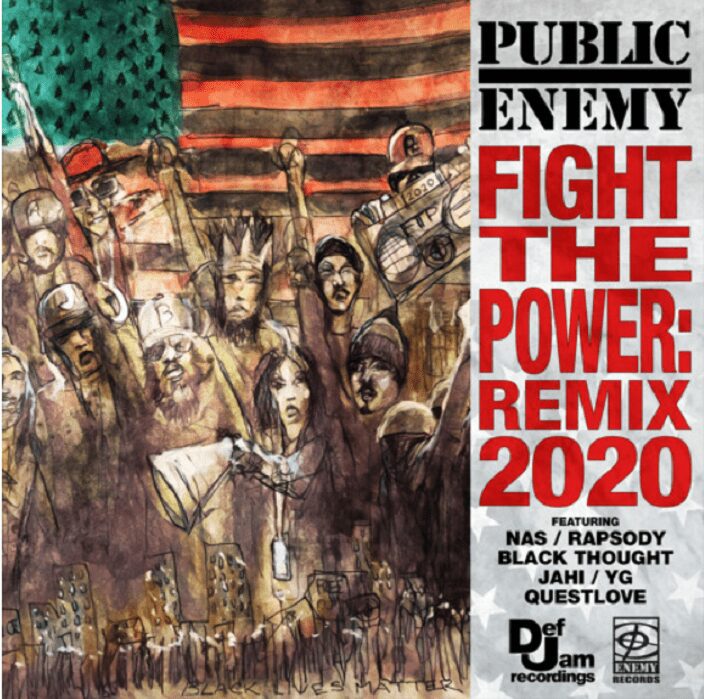 Public Enemy's 1989 anthem 'Fight The Power' is the definition of a classic. 30 years later and with a new civil rights movement afoot, the track has been remixed by some of hip-hops greatest in the form of Nas, Black Thought, Rapsody, YG, Questlove & Jahi. With the same message but a fresh verses the incredible black artists bring the ongoing racial issues to the forefront. Nas' verse is poignant calling attention to the fact that social media is finally starting to open up everyone's eyes to the racial injustices that have been going on forever. He proceeds to draw attention to the suggested "suicides" that happened earlier this year, before bigging up Public Enemy for laying the foundation to fight the power.
Rapsody takes the torch, delivering an intense verse that ends with lyrics that are thought-provoking, disturbing and chilling, "George killed, for twenty/Think about it (Think), that's two thousand pennies/The value of black life the cost of goin' to Wendy's/For a four-quarter burger, ended in murder/Fight for Breonna and the pain of her mother". The police brutality seen this year is only the tip of a horrific iceberg.
Further in the track Black Thought showcases his militant yet mindful style with a verse that's informative, challenging and uplifting. YG's is another standout with bars like "Round twelve, nose kinda bloody, gotta keep fightin'/Trump flew to North Korea, they respect violence/If you ain't tryna have your city on fire/Put some respect on our name, we come from gold and diamonds."
'Fight The Power: Remix 2020' is a powerful anthem in a time when we truly need it. Fight The Power. Black Lives Matter.