PREMIERE: wasteurself Takes Us Back To The Streets With 'Lambo' – FUXWITHIT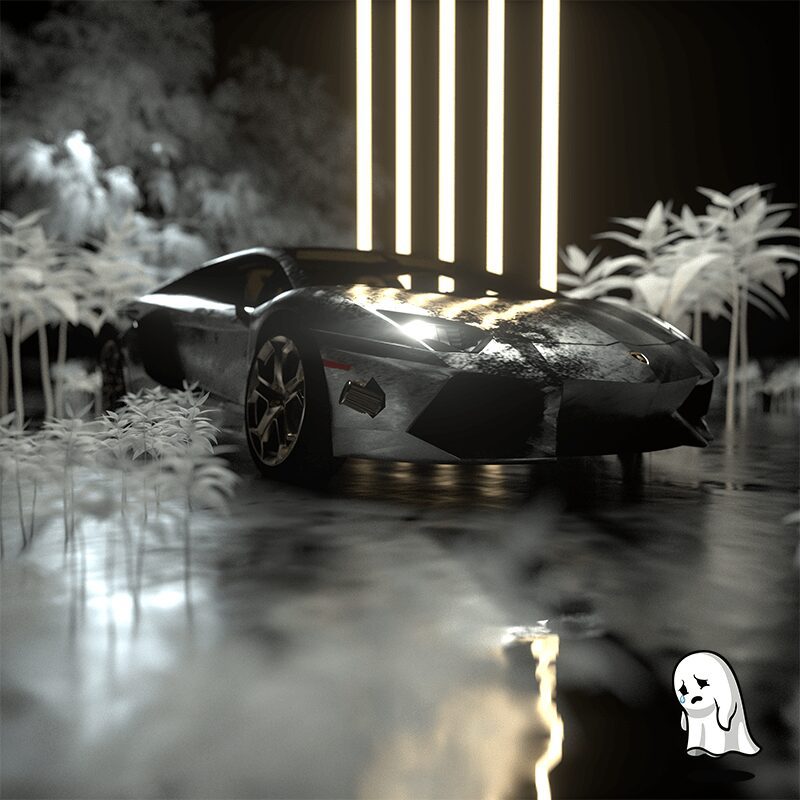 Here at FUX, we always strive to bring you the absolute freshest curation straight from the underground, and this time its no different from Florida native wasteurself. The young trap wizard has become a regular on our radar, and we had the honor of premiering his last single, 'Finesse'. More recently FUX founder Colin and I had the pleasure of being guests on a Partica Beat Battle stream, in which wasteurself promptly stole the show with a track that showcased his clean production methods, while also flexing any random Gurf sample he could find. Expect more of the same from Wasteurself in his latest single 'Lambo.'
'Lambo' begins with this long drawn out intro full of these off-the-wall ambient synths and risers, which immediately leads into a section where we're introduced to these deep lead basses, coupled with these synoptic hip-hop vocal samples. After a quick drum build, that pristine lead bass from the last section takes over in the drop, along with some creative sample selections to fill in the breaks. 'Lambo' is a track that refuses to stay still and continues to evolve until the last second.
We had the pleasure of catching up with wasterurself himself (no pun intended) and got to pick his brain on where the inspiration behind this record came from.
"I've been listening to a lot of underground rappers on SoundCloud lately. I wanted to adopt their vibe into my style. That definitely influenced my sample selection and the structure of the track. I wanted this track to be built differently but have it still be distinctively me."
To say we're interested in what's next for the rising beatmaker is an understatement. Thankfully, we're able to get a sneak peek of what's to come for wasteurself.
"I'm going to continue drop songs that push the envelope every month for the foreseeable future. Expect more collaborations with artists & labels that I consider to be the backbone of the underground. Some collabs that are coming soon are with raucous, tada, ion, and more with labels. This year I'm going to become a solid representative for the underground trap scene."
Make sure to check out the track down below, and stay up to date with everything wasteurself right here at FUXWITHIT!