PREMIERE: tapecut Gives A 'S/O 2 CARMACK' With New Heater – FUXWITHIT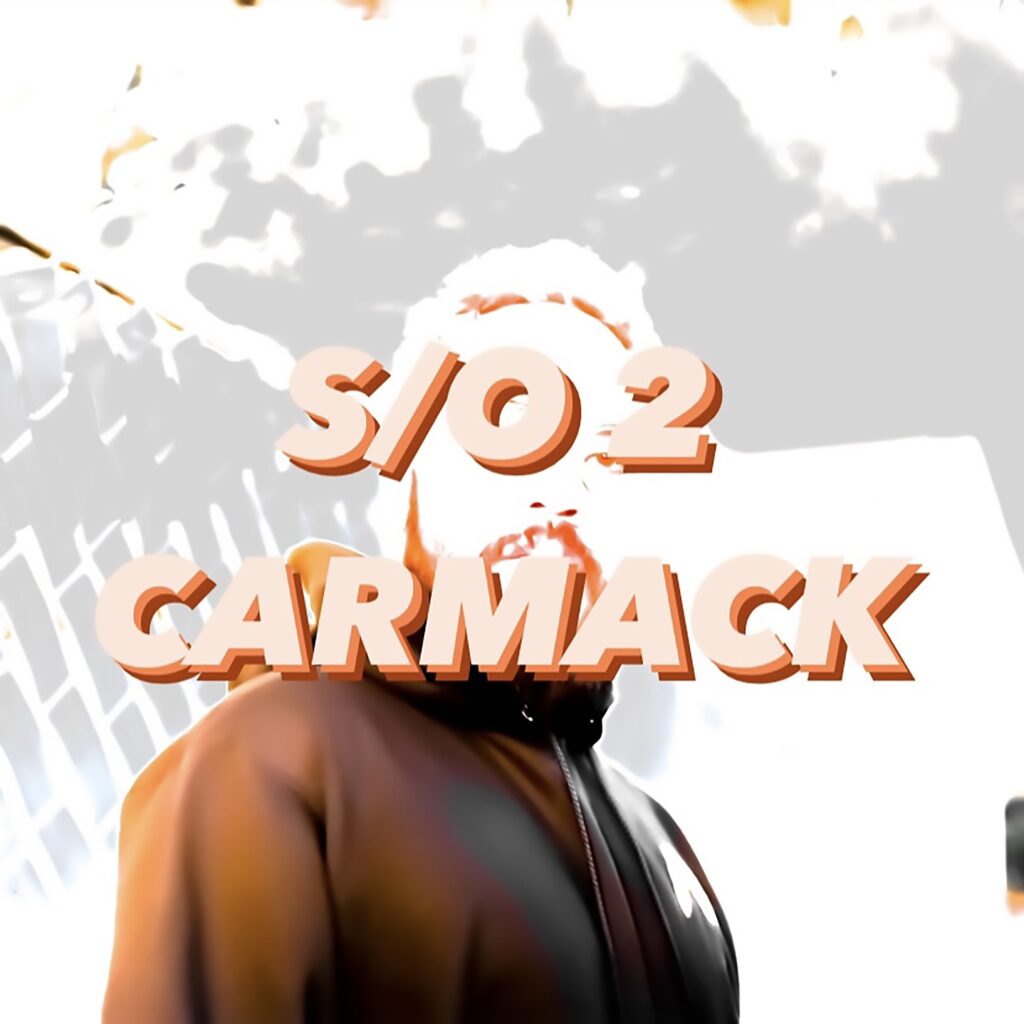 Russian based musical assassin Mkhoyan Alik, better known as tapecut, has been on a killing spree with every track. Recently we witnessed his Pentrat EP release with the astounding Quality Goods Records. Today he returns to give his tapecut touch to the Carmack sound.  "I didn't set myself the goal of repeating Carmack's style, but I wanted to do something close to that. In other words, to pay tribute to him for the fact that thanks to him, I understood in which direction I had to move since 2013. It was around that time that I first heard his work and it inspired me a lot for several years," says Alik.
As an underground trap purveyor, it's a great look to make projects for such legends. Often times I find us celebrating an artist post-mortem. Not to take away from the acclamations of those no longer with us, but there should be a heavier consistency of tributes to those artists still here with us today. Being such a huge influence to tapecut, it is our pleasure to premiere this homage. On a mission to explore the depths of music, tapecut pulls over along the way to give a shout out to Mr. Carmack in 'S/O 2 CARMACK.'
With the fresh release of Mr. Carmack's 'don't buy this' sample pack, it only felt right for tapecut to get after it. "I named the track that way because Carmack released his splice sample pack several months back. Dude, you won't believe how many crazy sounds there are. As soon as it got into my hands, I immediately decided to try to do something similar to him. Still, I wonder how far my imagination can go," tapecut says.
Beginning the track is a balanced melody. It subtly drifts right into meticulous percussion patterns and proper vocal chops. The fusion of his coherent track structure with the organic instrumentation provided by Carmack makes this song heavenly. It encapsulates everything we know trap for while also integrating that 2020 vision. 'S/O 2 CARMACK' paints a perfect picture to tapecut's competence.
What we can expect next from the talented tapecut? He is looking to expand musically and provide sounds we have yet to hear from him. "As I said before the release of my album Pentrat, I plan on moving into a more commercial sound. I say that I will start writing house and similar styles. My sound will take on a more beautiful and complex picture. Over the years that I have been writing music, I have developed certain rules for myself that can help the music of any artist to be heard. Something like the secret of a successful track. Of course, rules are there to be broken. Especially when it comes to music, where you can create and write everything you can imagine. But no one bothers to do this if you have some kind of basis that you can rely on when writing, for example: track structure, speed, rhythm, tonality, chord progression, words and their simplicity, and many other things! In general, I think I have something to surprise you in the near future! " tapecut concludes.
Encounter this trap brew below and grab the free download. Be sure to follow tapecut for all upcoming operations.