PREMIERE: Spark Your 4/20 Blunts With Detrix's Blazing 'WTF' – FUXWITHIT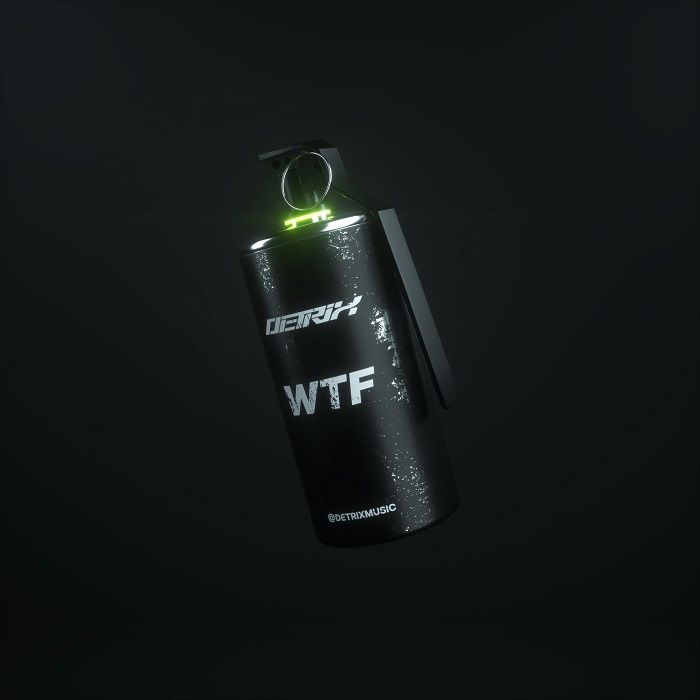 Expertly maneuvering the dense wilderness that is the thriving underground of the bass music scene lies an unsuspected champion in the making. Reno, Nevada native Grant Diedrich, also known as Detrix, is no stranger to wheeling-and-dealing hellacious, forward-thinking works into the unsuspecting ears of all who stumble upon him. Garnering major support from some of the biggest taste-makers in the industry, and having his tracks strategically placed in key festival sets and innumerable mixes, there's really no better time to shine for this immensely impressive narrator of noise. Bringing in today's holiday in true proper form, he's blessed the world with the release of his track 'WTF,' an inebriating crunch-fest of potent proportions, and we've had the great pleasure of premiering it right here on FUXWITHIT.
"What the fuck is up?" is truly a fitting vocal sample for this track, as the dastardly delay before the initial drop will have you scratching your head in wonder of what's about to hit you. Being even more unstable than the cast of Tiger King, 'WTF' will have you completely off your rocker as its contagious crunches contaminate the capacious airwaves. Emanating peak debilitating effects, the calculated switches will leave you mangled, yet eagerly awaiting more. The second drop adds in even more delicious layers, making this joint go from an already top-shelf quality, to now being dipped in resin and rolled in kief for borderline adulterous levels of cacophony. Forget a lighter, this piece is hot enough to light your blunts for today. Check out 'WTF' for yourself below, and grab the free download here!