PREMIERE: Smoakland & Eradikid Take It All The Way Back To The 'Old School' – FUXWITHIT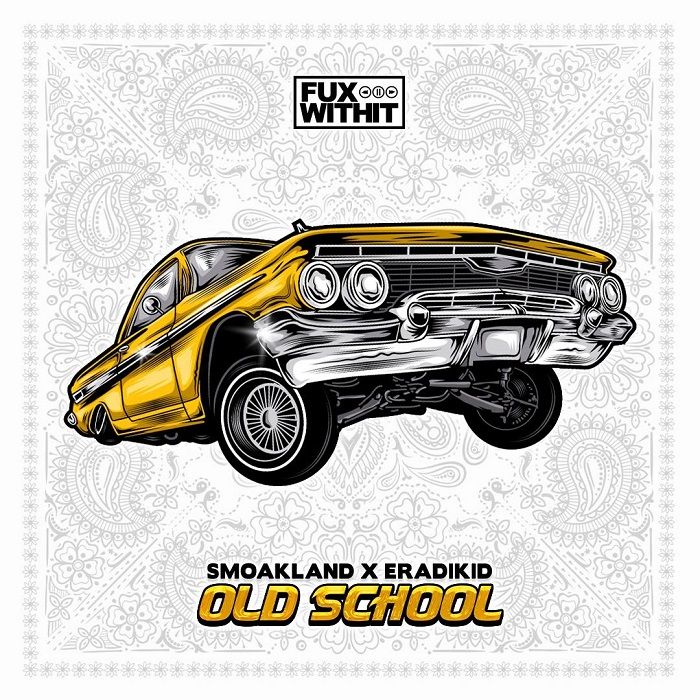 Standing out as easily one of the most forward-thinking acts in the underground bass community, the dynamic duo of Smoakland have quickly separated themselves from the fold with their truly distinct speaker-flexing imprint and diverse array of hi-fi noise. They've consistently been one of our favorite acts to work with regularly in the past year, and they've showed no signs of slowing down by teaming up with Paris, France's Eradikid for their latest release. Quickly rising out of the depths of the underground, Eradikid has had some of the hottest low-key bangers of the year with 'Ranfla' and 'Sell Money', both supremely showcasing a sound that is deserving of ten times the streams they've currently received. Looking for something to bop around to while feeling like a true digital gangster? Let Smoakland and Eradikid take the aux because 'Old School' is the one true answer.
Immediately gripped by the sparking electricity exuded by 'Old School,' your body will be coated in true ego-fulfilling currents. Coupled with a humongous adrenaline shot of pure carnal energy, you'll be sent straight into a frenzy, capable of anything and everything, and inhibited by absolutely nothing. Sporting one of the wildest builds in recent memory, listeners will be instantly enraptured and lifted from their seats, feet fiercely flailing to the beat. A rare, yet wonderful, feat in the audio world today is having overtly aggressive tunes with make systems purr rather than rattle, and boy do these boys have that down-pat. Newton's first law states "An object in motion stays in motion unless acted upon by an outside force," so put this bad boy on repeat, get jiggy with it, and keep all those negative vibes outside your bubble of comfort. Check out 'Old School' for yourself below and grab the free download.