PREMIERE: msft.'s Kicks Off Breakbeat Season With 'The Only'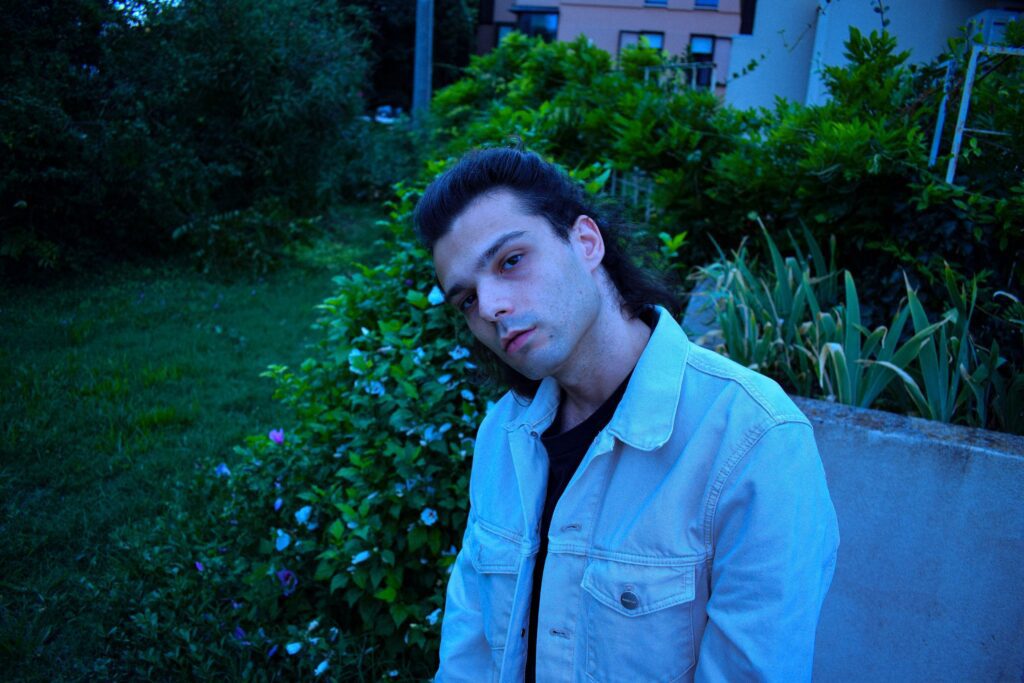 "I upgraded." That was msft.'s answer to a Twitter user who pointed out how the breakbeat influences in his new single are something unprecedented. And it's actually a clever answer that shuts down any possible criticism. The echoes of this upcoming phase of msft.'s music odyssey could already be heard unequivocally in his recent remix of fred again.. but also more subtly in his debut EP Hands, published earlier this year. For those who paid attention, it was, therefore, no surprise to hear such a strong UK mark on 'The Only,' so much so that some have already commented that it, "sounds like the Prodigy." Without hazarding rash comparisons, we can recognize without fear of exaggeration that the fierce energy that this single unleashes will give the most hardcore ravers a run for their money. Between hailstorms of drums, storms of piercing reese basses, and bursts of acid synths, there's enough to blow even the most demanding Bristol dancefloor.
"I originally made 'The Only' back in May 2022, right before my trip to LA […] Being able to blend modern sounds with iconic rhythms has been my major goal for the whole year; this song aims to prove that." This was msft.'s official statement released for the debut of 'The Only' on Sound, but with so much to unpack, I couldn't resist reaching him out with a few more questions. While you read our chat, be sure to listen to 'The Only' on SoundCloud or on your favorite platform.
So, the time has come for msft. breakbeat season eh? How did you get here?
I have always been a fan of breaks/dnb but I've been listening to a lot of UK music in the past 9-10 months (after my debut EP dropped). I immediately fell in love with the grooves/vibes and I told myself "this is it, this is how I want my music to sound," kind of an epiphany lol.
Looks like you're pretty sure there's going to be a break renaissance coming. Why do you think that?

Trends come and go and I don't really care about them. I do care about how European/UK music is progressively more influential in the US. It's a pleasure to witness artists like IMANU, Buunshin, Fred again.. and many more, getting their name out there and selling out shows. 
Can you share some nerd insights about the track? Samples used, production stuff, etc.

Tbh this track doesn't have crazy sound design techniques, all the basses/synths are pretty simple, what I think makes the difference is the call and response (especially in the second drop) between plucky synths and vocal/chops. The guitar riff is a stretched sample with a ton of processing, I think guitars and reese basses, when combined, create a magic feeling that almost anything else (at least to me) can pair. 
I'm not gonna lie, this time the artwork looks a bit ambiguous. What's the meaning behind it? 
It's a guy opening himself to something new, something beautiful. A change, for the best.
The track premiered yesterday on Sound. How did the drop go? 
It went well! I got to meet new supporters and people who weren't familiar with my music so that's def a goal haha
After the first boom, I've seen many artists leaving the web3 space. You instead are still 100% committed to the scene. Do you still think that "the level of enthusiasm in the web3 space is unmatched"?
I care about web3 because it's providing an alternate path for artists (especially in Europe where the scene is smaller and with fewer opportunities). I don't really care if artists stop believing in web3, everyone is entitled to an opinion. What I do wanna say, however, is that there's always a deeper meaning. Getting to know web3 people made me realize how many people are seeking a change and are enthusiastic to help artists. A beautiful sensation. I am and will forever be grateful for the people I met thanks to web3.
Time for some small talk. If you could hack the USBs of 4 DJs who would you choose?
Amazing question haha, probably JAWNS,, IMANU, Nitepunk, and ofc NOISIA (idc if they're not playing shows anymore).
Your dream has come true. You're about to start a b2b with Pauly D. With which track do you start the set?
It's gotta be Eve ft. Gwen Stefani – Let Me Blow Ya Mind