PREMIERE: msft. Discloses First Single Off Debut EP 'bring/up' – FUXWITHIT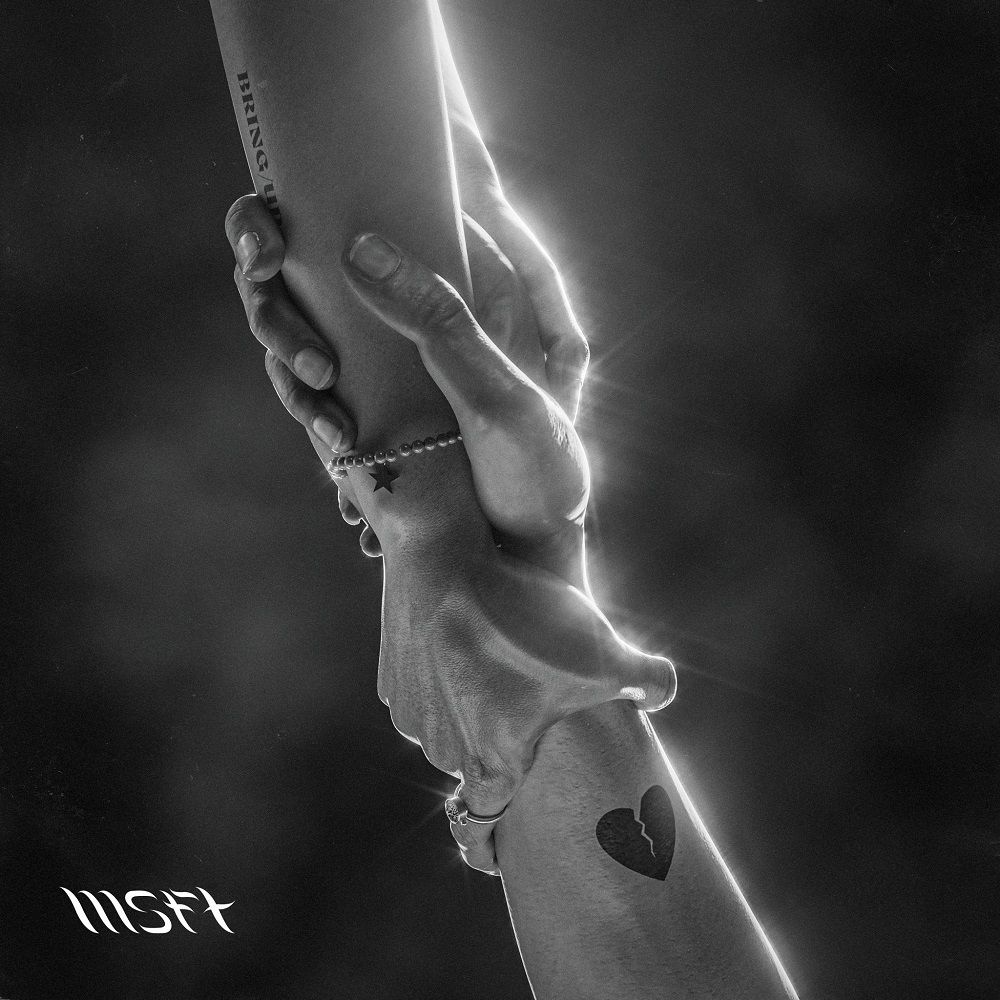 What's happening? Is this really my first msft. article of the year? This is no good. I have standards to preserve. In my defense, the man himself hasn't been very active in 2021. With one collaboration released back in January and two remixes spread over the course of the last nine months, this was probably the quietest year for msft. Let's be clear, this is not a blame. Quality over quantity, quantity over quality, I don't care on which side you're on, I believe an artist's productivity is not a matter that fans should meddle in. Far from me to stress anyone about this matter. I believe that FOMO, algorithms, and social media already do enough damage from this point of view.
However, if you investigate beyond the surface, it turns out that Alessandro was anything but passive during the past ten months. First of all, he graduated, then he released msft's Handy Sample Pack, he started giving private production lessons, he fought in a Brownies&Lemonade Beat Smash, and was recently named Community Lead of Audio Grant Committee. Pretty epic, huh? As you see, his schedule has always been packed, but on top of that, he's actually back with brand new music.
The one we're premiering today here on FUXWITHIT isn't a "normal" release, but the first single of an upcoming EP which will come out in full in the first weeks of 2022. It sounds weird to tell this, but this is actually msft.'s first EP ever. A late debut for sure, but it is based on very solid reasons as he explained. "I feel I just found my sound. That's the main reason. Many producers drop EPs after one successful song or even randomly. I wanted to deliver a product that could be recognizable. Sending this body of work out and getting feedback such as 'Oh this sounds like msft' is one of the most rewarding things ever". Despite the long gap between this track and 'Breg', his latest original, 'bring/up'  doesn't sound like a new chapter, but once again, a further step in the natural progression of his sound. I've said this several times now, msft.'s journey is all about evolution, not revolution. This is something that has defined this project from its beginning and I feel comfortable to say this rock-hard coherence is his pride and his strong point. It's what makes msft.'s art trend-proof and immune to any kind of inflation due to time factors.
In 'bring/up' we don't find the perforating synths of 'move' or 'Breg', actually, we can notice the lack of preponderant elements around which the composition unquestionably hinges. This role obviously doesn't remain vacant but is instead filled by the perfect balance of all the other (many) elements. This is not a step back in terms of songwriting. This is a different approach that in my opinion is extremely difficult to reach, first of all by possessing a monstrous technical knowledge. It'd be like filming a movie without protagonists, or rather, with only protagonists. Can you feel the complexity? Moreover, the cast packed in the three minutes of 'bring/up' is copious. It doesn't only feature msft's infamous thumping basses, loud synths, and scratchy drums, but also unexpected elements like the piano riff that pops out suddenly or the "fake hardstyle" pre-drop that drives me crazy every time. We're officially in the maturity era of his sound and if these are the premises, we're in for one hell of a ride. Let me say this once again, I'm so happy to see that msft. is back into the fray in better shape than ever, armed to the teeth and willing to speak out loud and clear "the representation of myself. That's what matters the most to me".
Stream 'bring/up' below or on your favorite platform here and keep an eye out for the full EP because, as revealed by msft. himself, "It's gonna be a surprise! It's a multi-genre EP where I showcase my sound but also my abilities and improvement. All I'm saying is the next single (and last, before the complete release of the EP) is halftime (and melodic)".