PREMIERE: Make Your Halloween More Lit Than A Jack-O-Lantern With G-Rex's 'All I Do' – FUXWITHIT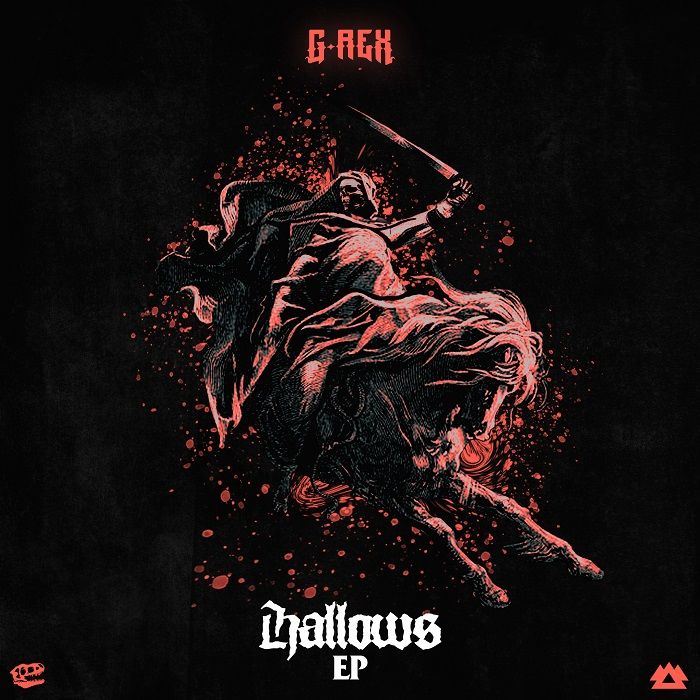 Bass music lovers have been rejoicing over the diabolically dark beats cooked up in the all-you-can-eat beat kitchen headed by none other than master chef G-Rex. The Detroit, Michigan native has been emphatically doling-out full-bodied eargasms to all purveyors of wubby, dubby, spooky audible nonsense. First gaining major notoriety for arguably one of the most iconic bass tracks of the decade, 'Babatunde' with Peekaboo, he also dazzled audiences with the release of his debut Requiem EP. With each subsequent release gaining a heightened sense of ferocity, while also pushing the boundaries of progressive sound design, this is one artist defying all preexisting genre norms and consistently changing the communal landscape of the sonic ecosystem. Now, he's aiming to bring the perfect soundtrack to your Halloween experience with the release of his 4-track sophomore Hallows EP out on Wakaan, and we've had the great pleasure of premiering 'All I Do' from it for your listening pleasure right here on FUXWITHIT.
Setting an ominous, inquisitive aesthetic from the very beginning, 'All I Do' will have you feeling a delightful sense of evil. Punishing ear canals with deep, gloomy low-end that rattles the bones and stirs the soul, listeners will be left with strong compulsions to don their darkest attire and hit the town to create absolute mayhem. Immaculately sprinkled vocal chops complete the whole package, gorging the ego while filling your being with excessive electricity. If you were still unsure before rinsing this track just what it was that G-Rex does, it's win, and in progressively greater scope and frequency. Showing no signs of slowing down whatsoever, the 4-track Hallows EP is the perfect soundtrack for any (socially distanced) Halloween celebration, and 'All I Do' will keep you on your toes moving and grooving to your heart's content. Check out the track and the rest of the EP for yourself below! Be sure to grab the free download.