DJ Ride Joins DOMEOFDOOM With 'Lightspeed' LP [Interview] – FUXWITHIT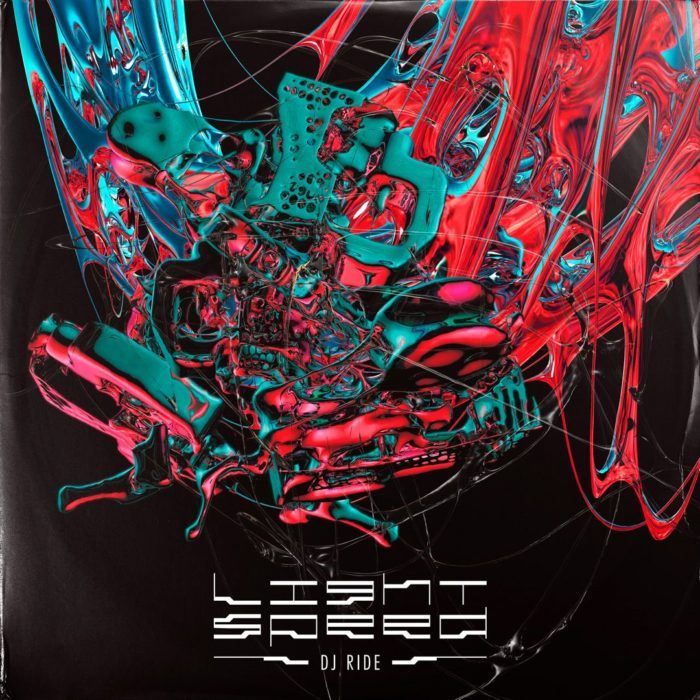 If you are familiar with FUXWITHIT then you are familiar with DJ Ride. For those of you who aren't, his latest Lightspeed LP will show you exactly who he is. Hailing from Lisbon, Portugal, Oliveiros Tomás Oliveira is an award-winning scratch DJ and an exceptional producer who is consistently looking to push the envelope as an artist. Lightspeed is jam packed with nine marvelous tracks, containing collaborations on each one except the intro and one other song. As a part of these collaborations we get to experience a culmination of family as DJ Ride works with his brother Holly and fellow Beatbombers member, Stereossauro. The three team up on the title track for this LP, which happens to be my favorite of the entire project as it provides a feeling of hope while also encouraging growth and change. Another standout track would have to be the collab with L*O*J as they are climbing their way through the ranks of the underground, it is a huge look for them to be featured on this creation. Put on your best pair of headphones or plug in your best set of speakers as this needs to be experienced in high quality and as loudly as you can handle it. DJ Ride's Lightspeed is out now via DOMEOFDOOM and we were grateful enough to catch up with the champion himself for an interview that can be read below.
Hey Oliveiros, more than two years ago you provided us with Guest Mix: 016, we appreciate you taking the time to catch up with us once again. Can you give us some insight on how Lightspeed came together? 
Hi! I still love that Guest mix ! Lightspeed started a while ago when I sent some random demos to Wylie / DOMEOFDOOM. We started talking about making a LP and then it was the usual process of thinking about a narrative that tries to glue everything together. Most of the beats from that first batch were solo tracks but then it kinda became a record full of collabs with friends from all over the world.
music is therapy and an escape of reality and it's helping me a lot in these weird times.
With most of the LP being recorded in your home studio in Lisbon, how did you go about choosing and connecting with the included collaborators? Talk to us about the difficulties you faced due to the pandemic with these collabs and not being able to meet in person for studio time.
The process was like free jazz, some of the collaborators I've known for years, others are really recent collabs that started with a message on Instagram or Soundcloud. With the second track for example, Stereossauro had that first arp loop and drums that I really liked, I did the drop and Holly did the final part. with Subp Yao we have maybe 4 or 5 tracks together and 'Gotta Act' was perfect for the mood of this record. I didn't face any difficulty because we already worked through the internet sending stems and ideas back and forth. Of course it's really bad what's going on, I don't have any gigs for 8 months, but in other hand I'm channeling all my energy and free time to the studio, trying to still get focus, music is therapy and an escape of reality and it's helping me a lot in these weird times.
In our last interview you stated, "For a while I only produced hip-hop beats." Do you still find yourself making hip-hop beats today?
Yes I still produce a lot of hip hop beats, I did a beat tape some months ago. I also produce for some rappers here in Portugal, it's something I will do forever.
You started listening to hip-hop at the age of 12 and have dedicated over 10 years to DJ battles. It seems as though music takes up a large portion of your life. What are some other hobbies you enjoy?
Yes it's been a wild journey for sure, one of my biggest hobbies is riding my bike, downhill/dirt jumping. That's where my DJ name came from. I also like to read books, films, collect records and traveling.
Reading up on another interview you had, I saw you mentioned that "a scratch routine takes 5 months to prepare," and how stressful it can be. With the pandemic putting a pause on tours, what are the possibilities of us getting a new DJ Ride routine?
Yes scratch routines are really difficult to pull off, if it's for a dj battle it's definitely stressful. If it's for a video or showcase it's more relaxed but it takes time! Actually, I was doing something for DMC online this year but because I'm busy at the studio finishing tracks I'll enter maybe next year. I did also a video for Serato, for the new "From the Crib" series, it's just a minute video but its cool.
When was the last time you battled? Do you plan on competing more? Why or why not?
The last time was 2019 in Red Bull 3style TAIWAN, it was an incredible experience (I was also in 3style Japan back in 2015) but that competition music wise is very different from what I'm doing/exploring now. I prefer DMC or IDA where you can be more experimental and technical. And yeah I still want to battle in the future 🙂
Zero competition (maybe if he scratched we would battle haha), but of course we support each other since our first beats, and he's a big inspiration and my best friend.
Your brother (Holly) is also an exceptionally talented producer and DJ. Do you compete with each other at all? Does he inspire or motivate you in any ways? 
Zero competition (maybe if he scratched we would battle haha), but of course we support each other since our first beats, and he's a big inspiration and my best friend.
Lightspeed touches a variety of genres and it feels like you really let your creative freedom take over in its fullest form. What was your favorite track to work on and why?
I don't have a favourite but I can't wait to play the one with Dead End, or with Subp Yao in a club with a LOUD sound system.
With the release of this LP, you are also releasing a limited run of 100 cassette tapes. What led you to releasing in this form?
DOMEOFDOOM usually does that limited cassette tapes and I think it's a lovely format. I already have a scratch vinyl, CD's and EP's, it's the first time I'm gonna have my music on a cassette tape!
What can we expect for the future of DJ Ride?
I've been also working on another project and a couple of collabs coming up, so yeah stay tuned for my next chapter!