PREMIERE: Losco & asáu Link For Monster Collab 'ETH'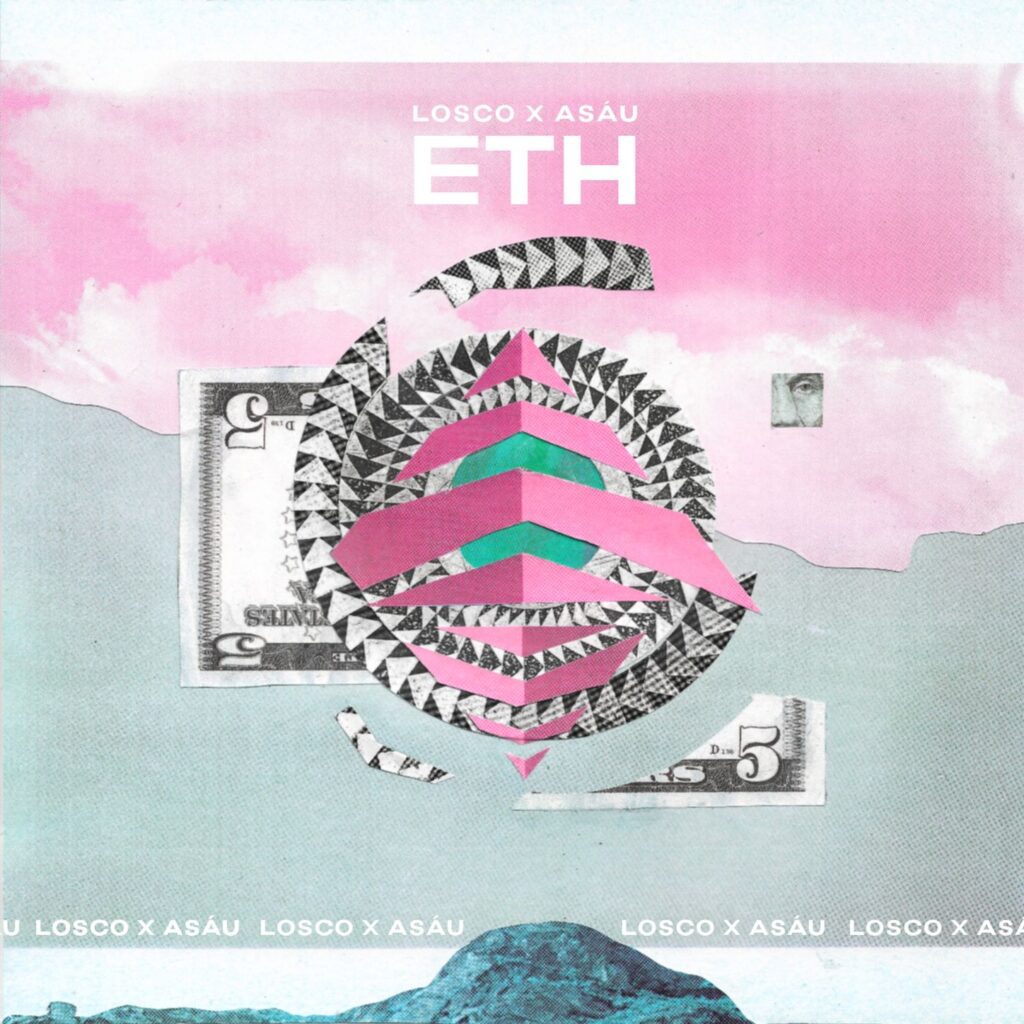 Electronic trap trio Losco are back and they've connected with rising underground producer asáu for a brain-bending banger. 'ETH' is straight gas, packing an absurd amount of energy, intensity, and knock in only a minute and thirty-nine seconds. Earlier this year, we connected with a Losco for a massive Guest Mix + Interview. The mix showcases two of asáu's tracks and served as the introduction between the artists that led to this collab.
We linked once we were gathering tracks for our FUXWITHIT mix, the broski asáu sent over some unreleased tracks and it felt more than natural/obvious that we would end up collabing on something. The track name 'ETH' is pretty basic actually, Andy earned some ETH on one of hedstape's sample flip collections and Tom named the track ETH, lol." – Losco
'ETH' is right in line with what you'd expect from a Losco and asáu collab. You're not even fifteen seconds in before getting hit with a filthy, punchy trap drop that's driven by bouncy bass and raw synths. The break gives listeners a mere few seconds to try to recover before coming back even nastier. More distorted, more glitchy, and more wild. Just when you think things can't get any iller they cap it off with a stripped-down ending that packs some crazy booty-shaking power. What the track lacks in length is certainly more than made up for with bang.
The process was incredibly smooth and the idea from start to finish was completed rather quickly. I remember pulling an all-nighter after the second or third session and it was pretty much done after that. The project already had these amazing vocals, knocking drums, a massive bassline, and a really catchy hook. So I decided to ramp up the energy even more in the second half. I came up with new lead melodies, saturated the bass to give it even more flavor, and added some subtle vocals and percussions to complement what was already there. Then the track ends with some booty-shaking grooves that I know people already enjoy, based on the videos I've seen of homies dropping it live. Overall it was an amazing experience and one we look to repeat soon with future collabs down the road, so be sure to keep an eye out if you fux with this tune!"- asáu
Losco are one of the most well-respected groups in the trap and bass space and asáu is ever ascending the underground ranks.  'ETH' is yet another gem in the artists' impressive catalogs. Listen below.