PREMIERE: Hukae Continues His Quest To Greatness With 'Static' – FUXWITHIT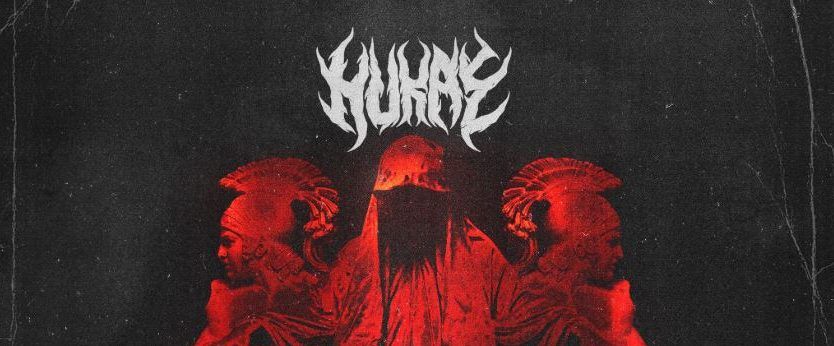 Few are keeping dubstep, and bass music in general, as fun and fresh as Hukae. Catapulting himself into the calendar year with the Dirty Talk EP, the UK-based producer quickly showed that his ingenuity is limitless, particularly with the project's title track going leaps and bounds beyond what most dream to attain in terms of innovation. His 2020 Showcase further displayed this forward-thinking mindset, creating tons of hype for a plethora of IDs ranging in genre from dubstep, to drum & bass, to bassline. To the pleasure of many, a handful of these unreleased gems will see the light of day in his upcoming Killjoy EP released via Never Say Die: Black Label, and to keep you all at ease until then, we have the immense pleasure of premiering 'Static' today.
"At the moment we are all static. It's very easy to lose motivation times like these when you're basically a prisoner in your own home due to a global pandemic," Hukae states about 'Static.' He adds, "it's ironic because this song has actually been on a hiatus for nearly 6 months now and had no motivation to finish this until now. It's strange how in a time like this motivation for me is the highest it has ever been and I hope anyone that doesn't have much motivation right now finds some too."
Despite being on hold for so long, a single listen of 'Static' quickly shows how Hukae is constantly ahead of the curve. The introduction is oddly innocent with a soft melody building intrigue as more layers are quickly added. A masterful use of call-and-response drives the energy of the drops, as a wonky melody is met with glitchy, granular synths, all topped above quintessentially crisp Hukae percussion. Heavy on the drops yet somehow still melodic and dynamic, 'Static' is an undeniable standout in Hukae's already-impressive repertoire. Don't miss it below.