PREMIERE: Have An Out-of-Body Experience With Dorfex Bos & Patches.'s 'Is It So' – FUXWITHIT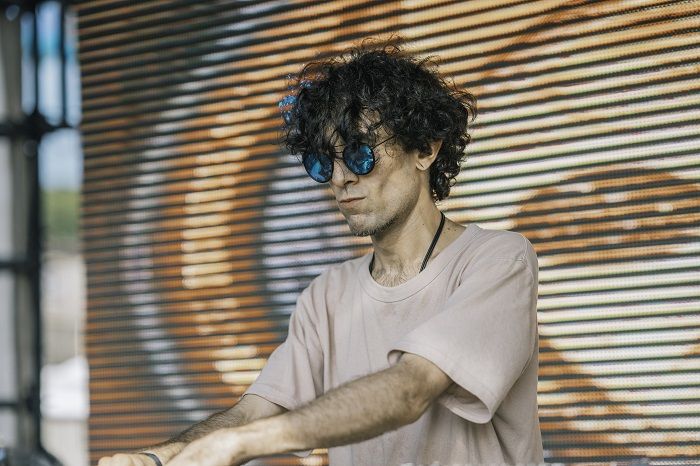 Known for crafting some of the most lush and thought-provoking soundscapes in the game, Angelo Tursi, also known by Dorfex Bos, separates himself from the pack with each subsequent release. Most widely known for his two collaborations 'Other Worlds' and 'Horizons' with the don Bassnectar, his productions have flexed sound systems on a number of the largest stages in the entire world. Combining his talents with the likes of Patches. (formerly known as Patches O'Malley) they've added their efforts to the release of Gravitas Recording's fifth installment of their Virtus in Sonus compilation album series. Now, we are proud to bring you the exclusive premiere of Dorfex Bos and Patches.'s 'Is it So.', of the compilation album, right here on FUXWITHIT.
Virtus in Sonus, meaning "excellence in sound" in Roman, fits snug as a glove as the title of the album containing 'Is It So.' Stimulating your mind to a level you may not have previously known possible, you'll be whisked away by the ever-evolving sonic journey that these two brilliant artists put together. Opening with an airy melody that seems to draw you ever-closer to a never-ending expanse, you'll be enraptured by the sense of space and the movement of the piece. Patches.' tell-tale wubs are very present, much to your ears' delight, and when mixed with Dorfex Bos's enchanting full-bodied layering, you get nothing short of a prime example of intelligent, contemporary music. Where the first 2 drops are bass-heavy, the latter is much more melodic, reaching borderline tear-jerking levels of emotion before fading out into silence. 'Is It So' is an absolutely exquisite piece, coming from two extremely gifted artists, and surely a sign of what's to come next on Virtus in Sonus. Gravitas have outdone themselves with the curation of this album, and fans should be left eagerly awaiting the next track to drop. Check out 'Is It So' for yourself below!