PREMIERE: Cripplingg Makes Solo NSD: Black Label Debut With 'Melodic Mirror' – FUXWITHIT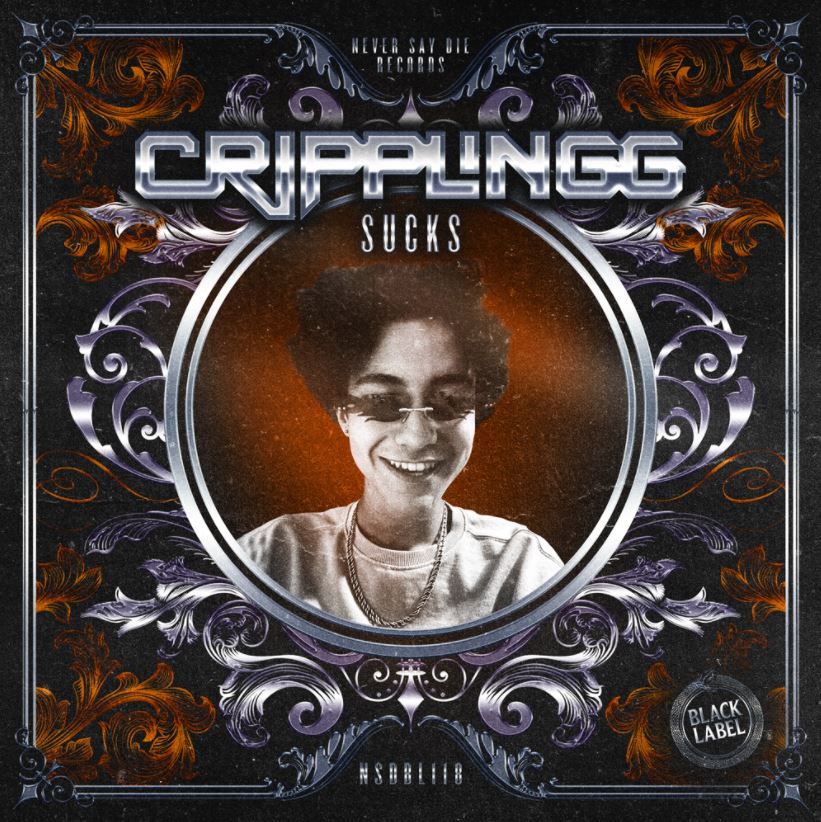 What better way for Never Say Die: Black Label to kick off the new year than with a project from one of the most promising talents in the dubstep scene. At only fifteen years of age, Cripplingg has been making waves over the last year, from delivering one of the best tracks in Round Table Reinforcements Vol. 1, to a standout track in Halcyon's debut Halcyon Sounds Vol. 1.  As a promising force destined to lead the new future riddim movement while simultaneously expanding his horizons in the bass realm, the future looks bright for Cripplingg as he's set to catapult himself into 2021 with his debut EP, SUCKS.
Ahead of the project's release, we have the pleasure of premiering 'Melodic Mirror' from the four-track ensemble. "On 'Melodic Mirror,' I wanted to make a mad melody, and thus the name came up. I really like both riddim and the melodic elements of dubstep and riddim. So, I wanted to showcase both my artistic sides and show some diversity in this track!" Cripplingg states about his latest piece.
Diversity is a great word to describe 'Melodic Mirror.' The introduction is brief yet draws intrigue with its underlying flow and repeated notes. As the drop quickly hits, this rhythmic flow is amplified to new heights, keeping an uplifting tone while hitting with the perfect amount of grit. A snappy melody and crisp percussion drive the energy of the track further, making 'Melodic Mirror' a track sure to be on repeat for hours on end. Don't miss it below and stay tuned for more from Cripplingg soon.