PREMIERE: Brainwavez Pulls No Punches With Massive 'Free For All' – FUXWITHIT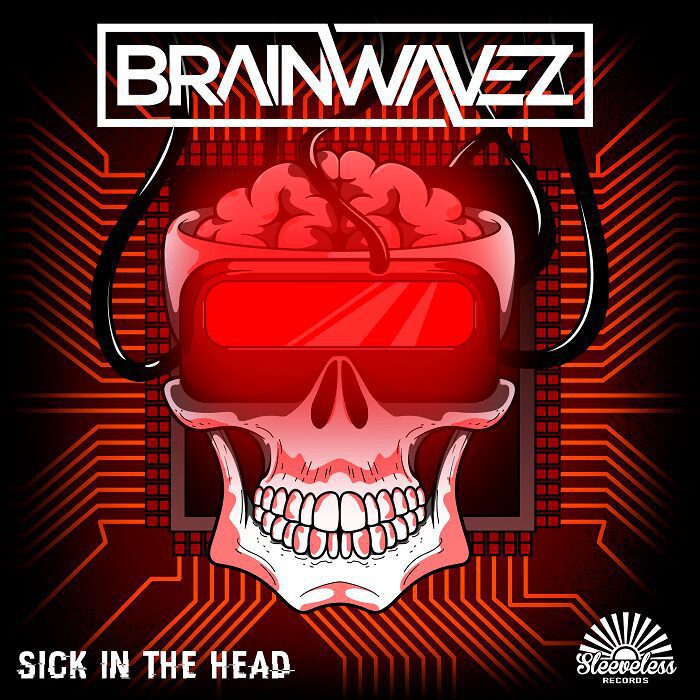 Nestled in the South American paradise that is Costa Rica, Ariel Benavides, formerly known by his Veizzik production alias, is on track to have arguably the best year of his career in 2020, spearheaded by a rebranding to his new Brainwavez project. Coming straight for the dome, his aim is to stimulate your mind with otherworldly assortments of cleverly crafted bass concoctions, with maximum energy and aesthetic pleasure at the forefront of his mission. Teaming up with the fine folks at Sleeveless Records, he's found a comfy home to nurture his burgeoning career and truly hone his artistry. It's only fitting then that he would release his debut EP Sick In The Head through them, and we've had the great pleasure of premiering the immense banger 'Free For All' for your listening pleasure right here on FUXWITHIT.
As soon as you dip your toes in to this cavernous pool of swampy, grimy goodness that is 'Free For All' you'll be immediately stuck like quick sand, quickly descending further into the madness. Feeling like the wind just got knocked out of you, the first drop will leave you completely breathless, a cacophony of "OOF" the only discernible phrase being uttered. The constant inclusion of little elements that create a palpable sense of space makes each bass line hit that much harder, forming an almost whip-like motion that thrusts your body aggressively in any direction it can muster. Showcasing some of the most satisfying sound design in recent memory, 'Free For All' is a delight to the ears, and a burden to anyone that is against all-out brawls. A sure-fire sign of big things to come, I wouldn't be surprised to hear this track being rinsed by some of the biggest head honchos in the entire industry. Check out the brutality of 'Free For All' for yourself below!