Pauline Herr Emanates Pure Evolution And Love With 'Crossed Our Hearts'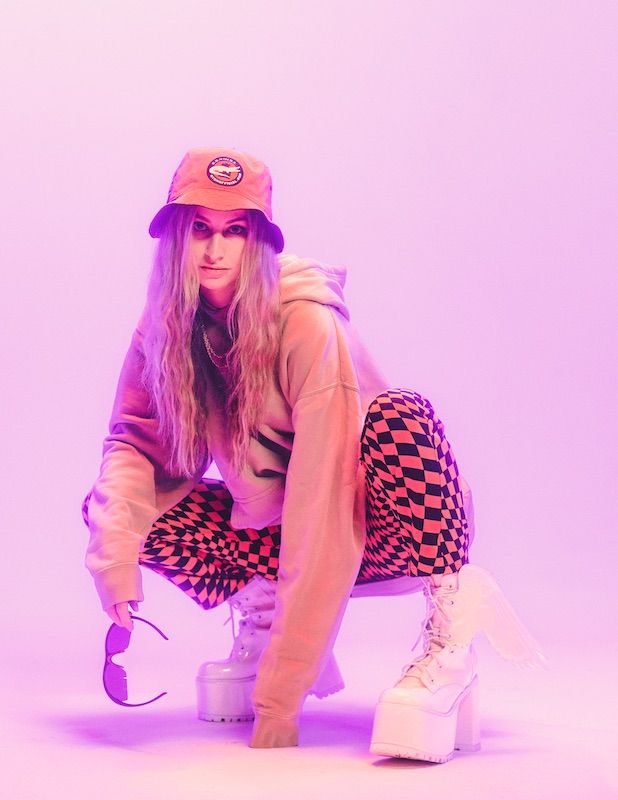 Clashing evolved mindsets into one, Pauline Herr overcomes past obstacles with 'Crossed Our Hearts.' Hypnotizing listeners left and right with peaceful melodies, guitar, and vocal processing. Coming together for a chill-infused energy that rushes over your body. Giving you goosebumps. And since this is her second time working with bitbird, she wanted to showcase another personal love letter to her audience as well as the label itself. Implementing heart-wrenching emotion throughout the arrangement. And what makes this even more special, is how TWERL and San Holo came in for a sweet cameo to help bring this to life. TWERL on the co-production and San Holo on his classic guitar vibe.
Making her debut last year with her single, 'care about u,' she attracted a bigger audience and used the inspiration to push harder than ever. This specific track tells about her lack of inspiration during the pandemic, then rising back up like a phoenix a year later. Coming back to the track with a fresh mindset to conquer all. And together with TWERL and San Holo, they all contributed to her evolution as an artist and as a person. Rebirthing this special tune into a new light.
"This release specifically was a labour of love that came about when I was at a tough point making music during the pandemic and wasn't feeling inspired. I was playing with the guitar melody and wasn't super motivated or inspired with what I was doing, but just trying to create. Then I came back to this idea with TWERL almost a year later and with a fresh mindset, we were able to bring it to a place I love! It shows my perseverance as well as diversity since it's a mashup of my different styles from two different time periods." – Pauline Herr
'Crossed Out Hearts' is a soulful and empowering journey. Completely immersed in her world, the track is time to build the story with Pauline's angelic vocals as well as a recorded guitar loop from TWERL and San Holo. Grabbing the audience by the heartstrings and gently guiding you along with this masterpiece. From airy vocal chops to a spacious atmosphere, there's nothing not to like about this gorgeous painting of time. Creating a picture you'll always cherish in your mind. The track flows smoothly and in such a charismatic fashion. Reeling you in for more even when it's concluded. This is nothing but a pure hit from the artist and we're excited to hear where she flies next. For now, make sure to show your support by streaming 'Crossed Our Hearts' everywhere via bitbird!