Meet Arielle: FUXWITHIT's New Editor – FUXWITHIT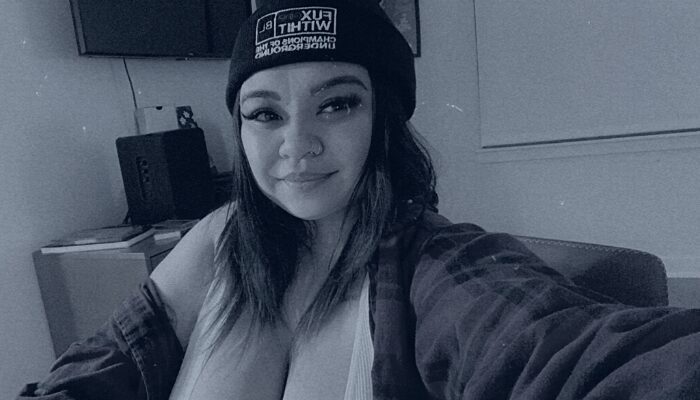 Hey, I'm Arielle. You might know me as a music journalist at FUXWITHIT and ThisSongIsSick (+ more), the publicist for a plethora of underground music labels and artists, the artist manager for spüke and Sasha Rome, or just @ariellenyc on Twitter. But today, I'm hyped to announce that I'm the new Editor at FUXWITHIT!
It's been a long and windy road, but I'd say my dance music journey officially started at a 2013 Flosstradamus show. I never thought that eight years later, I'd be sharing all of my favorite tracks with all of you! Throughout the years, I've dedicated my time to discovering songs on SoundCloud and various music blogs, only getting deeper and deeper into the rabbit hole of electronic music. I had even been reading FUXWITHIT since 2015! So when I started writing for the site in March 2020, it felt like everything came full circle.
I've been working with Colin and the FUXWITHIT team for about a year and a half, trying to bring you the dopest new releases in electronic trap, hip-hop, future beats, and more. And I'm extremely blessed to be working with so many inspiring, gifted individuals who have an authentic passion to uplift artists you might not have heard of yet. And if you know me, you know my purpose in the music industry is to give a platform to a diverse array of artists—not only genre-wise—but especially underrepresented minorities. I hope that along with bringing you the best talent of the underground, I can also showcase musicians who wouldn't have had the opportunity otherwise.
As Editor, my goals are to create content that engages artists through hard-hitting interviews, exploratory editorials, and educational pieces that provide historical context for the music we all know and love. So whether you're an artist yourself, or a fan, just like me—you have a home here at FUXWITHIT. I have no doubt that the FUXWITHIT team will continue being a bright light in the dance music community, and I'm so grateful to Colin for trusting me to keep pushing the culture forward through this role.
To give you a taste of what I like, I made a playlist, just for you! Want to connect? Follow me on Twitter, Instagram, or email me at [email protected]! You can also read everything I've covered on FUXWITHIT here.