Klasey Jones & The Wildcatz Return With Second Part Of 'Operation Midnight' EP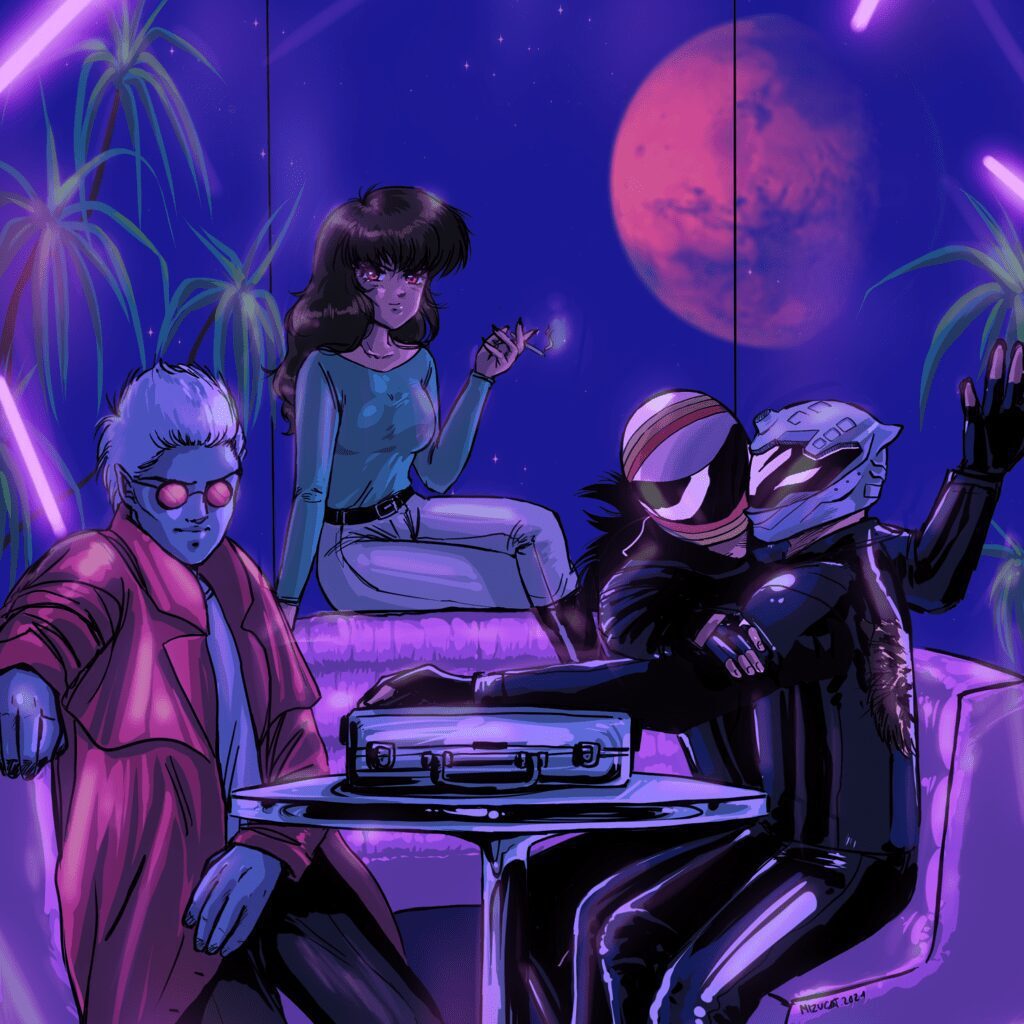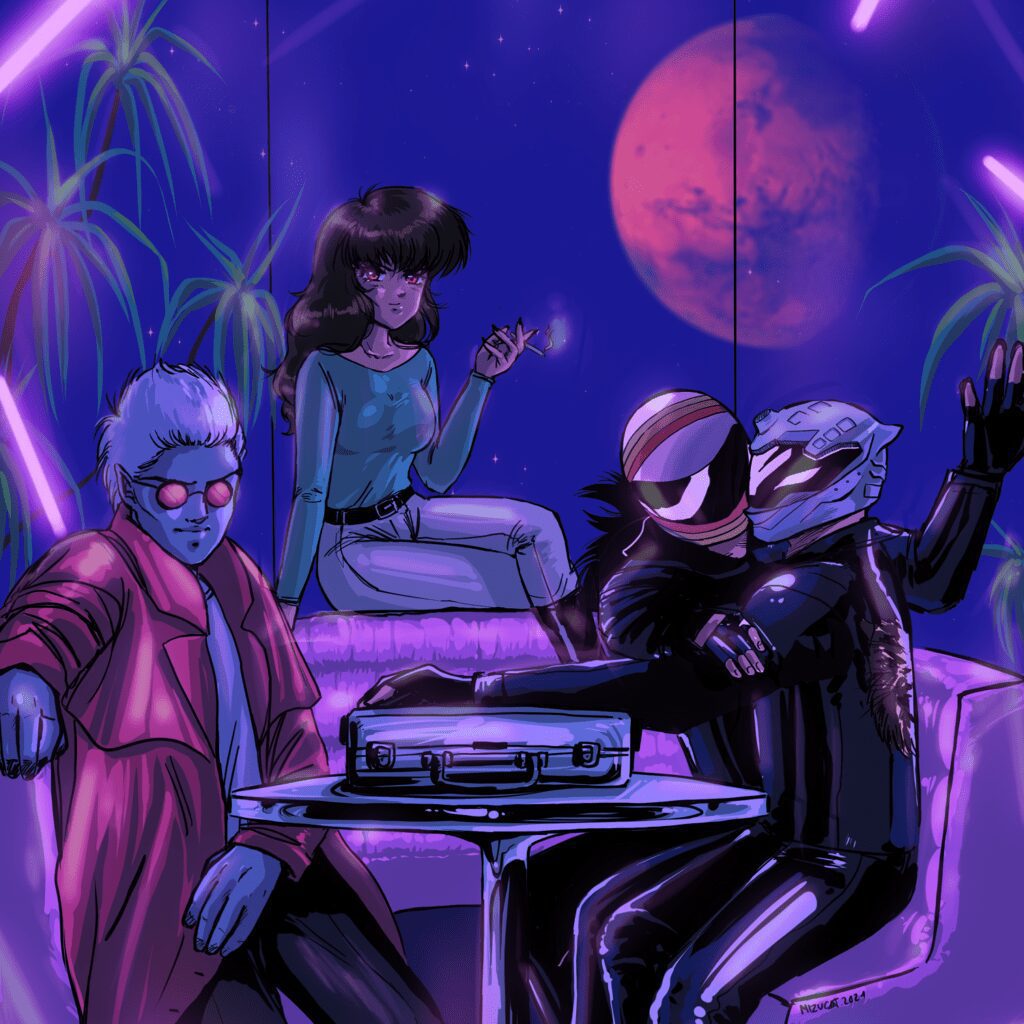 Long awaited, long desired, the sequel to Klasey Jones and The Wildcatz's opus Operation Midnight has finally surfaced on the web via the infallible vibe.digital.  While I was impatiently awaiting the release of this EP over the past few weeks, I relived the same sensations I felt back in the days when I was looking forward to the publication of the new Harry Potter books or the new seasons of Game Of Thrones and Westworld. Pure, feverish excitement. These're not random comparisons by the way. In case you've forgotten (or this is your first encounter with this adventure), Operation Midnight is not just a series of songs, but a "multisensory project that combines audio, visuals, and storytelling".  In February 2021 we left our characters on their way to Bastion Station, where Klasey Jones and Mononoke were tasked with stealing The Wildcatz's delivery: a pivotal consignment that was rumored to possibly bring peace or incite a revolution.
In this second chapter, the story takes off in grand style and continues its highly cinematic journey. It's interesting to notice how the five tracks are not all collaborations between the two acts. There are indeed three joint ventures but we also have two individual cuts where the artists showcase their individual visions. For me, this was an unexpected and welcome surprise since I'm not as familiar with The Wildcatz style as I am with Klasey's discography. In order not to spoil everything for you, in this review I'll focus only on these two tracks from this second chapter of Operation Midnight.
In the past months, I had hints of Klasey Jones secretly working on some drum&bass tunes, but I wasn't expecting to find an early taste of these experiments inside Operation Midnight. This EP series has been a showcase of so many fascinating sonic explorations from its very inception, but despite the name, I couldn't foresee 'Trojan Horse' sneaking a D&B incursion inside the tracklist. In this song the UK DNA of Klasey Jones has taken over,  unveiling a new identity of the artist. I was expecting something more in line with what Noah B's presented in his release on Pilot, but 'Trojan Horse' is of a whole another breed. It mixes the exotic melodies and a sense of spirituality that deeply characterize the entire Klasey Jones repertoire (somehow it recalls me of his 2017's album Eleven ) with sharp, acid synths (which instead reminds me of Dimension's latest album) and a fat, synthwave-inspired, bassline. Seeing a singer featured on a track by the London producer is truly a rare occurrence. For this special occasion, he has called back fellow citizen Sooski whose voice works very well in adding more emotional intensity and complexity to 'Trojan Horse'.
The Wildcatz's "answer" is equally spectacular. 'Elysian Fields' sticks to a more classic wave sound but don't get fooled, it's full of surprises as well. Taking its role as a closing track seriously, 'Elysian Fields' pulls together various cues taken from the previous four singles and mixes them to compose a brand new puzzle. The first seconds after the intro where the massive bass kicks accompanied only by those percussions (I can't really tell which kind of sound it is) are a true musical orgasm. Call me a simple man, but being swallowed by low frequencies still freaking excites me even after a lifetime spent listening to electronic music. Not that the rest of the tune falls short. Indeed, 'Elysian Fields' displays one of the most peculiar and glamorous selections of sounds I've heard in the while.
I know I told you that I was going to talk only about 'Trojan Horse' and 'Elysian Fields', but at this point, I can't turn down the opportunity to say something about the other tracks. I swear, this time I'll be concise.  Let's start with 'Hands of Time', the single that anticipated this second part of Operation Midnight. From my point of view, this is a hit. The vocal sample turns me on every time I hear it while I love how the drops punch my eardrums. 'Breaking Point' seems to come straight out of part one of Operation Midnight and for me works perfectly as the first track of the EP (as it is on the Spotify version). 'Diego's Theme' is the hardest piece of the entire saga but also my least favorite one. Noteworthy is the psy-trance inspired finale, another unexpected gem, and how the overall aggressive vibe of this tune fits very well the storytelling. We're following a  top-secret interplanetary theft attempt after all.
Just a few final notes about this amazing artistic effort in its entirety. First of all, it's an indisputable testament of the impressive creative chemistry between Klasey Jones and The Wildcatz. I've never, ever, seen such a perfect match. Secondly, I have to express how much I appreciate the "holistic" essence of the project. Both the two EPs feature incredible standalone singles, but when they're taken in their entirety they become an even more memorable piece of art. By binge-listening to the full project, you get the adrenaline of the storytelling, the magic of following a proper story, and the highs and lows.
The end.