Juelz's 'High Octane' EP Excites & Ignites – FUXWITHIT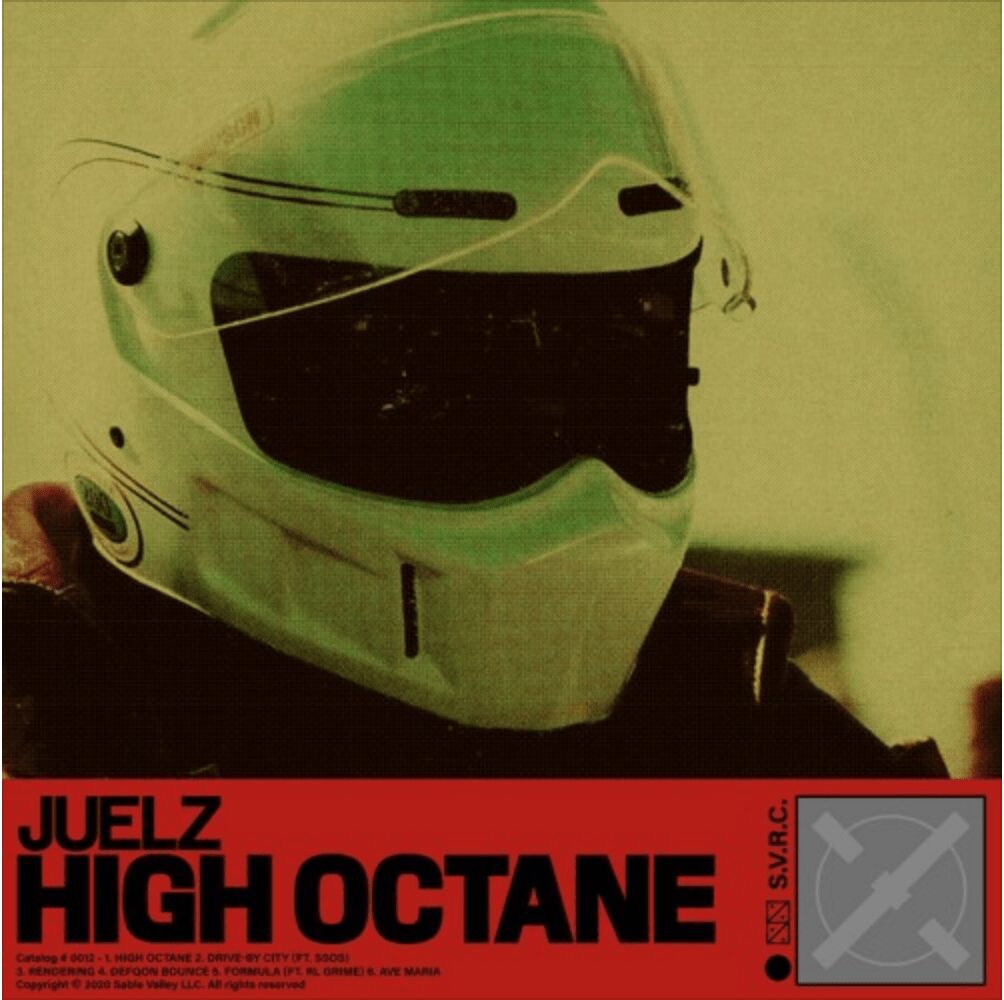 Juelz has been on an absolute warparth lately. Landing a spot on RL Grime's label, Sable Valley, putting out some fire twitch streams, a quarantine beat series, and now releasing his new EP, Juelz has been making an impressive series of moves. Coming out on the previously mentioned Sable Valley, Juelz's High Octane EP is a glorious body of work, where the Vancouver based producer showcases several sides of his productions, from dark, gritty trap, to heavily emotion-pulling future bass, while still holding onto his signature sound and flow. High Octane has the range, versatility, and overall fire that excites us down to our toes.
RL Grime is synonymous with trap music, so it's only right that Sable Valley follows this formula, and Juelz immediately sets off the trap alarm/airhorn with the title track, 'High Octane'. Starting upbeat, Juelz delivers a knockout banger with 'High Octane', with catchy vocals, gritty basses and an epic second drop, 'High Octane' is an on-the-spot standout from the EP. Juelz blends the end and beginning of each track together beautifully, which is something that brings special continuity to an EP or an album and I want to commend Juelz on that artistic choice.
'Drive-by City' begins right where 'High Octane' leaves off, carrying the dark atmosphere and brooding intention over. When 'Drive-by City' erupts, Juelz and SSOS drop thick, distorted bass that grinds over clashing trap drums that slap the listener so hard it may be considered assault. The second drop of 'Drive-by City' is fueled by a lush vocal lead that gives it a much more future bass tone, which almost feels like an apology for how hard the first drop hit you.
'Rendering' continues the future bass vibe, as Juelz is able to fill out this track with rich vocals, a high-pitched lead, and a warm sub bass. It offers a nice reprieve from the the heavier tracks, while Juelz still retains his sound. 'Defqon Bounce' is the fourth track on the EP, and maybe my personal favorite. With a classic high pitched trap lead, Juelz gives this track life with unique rhythm, fresh sound design and an acid-like second drop. It really feels like Juelz mixed in classic elements of the trap genre and repackaged it into a new, updated edition in 'Defqon Bounce'.
Next up is RL Grime and Juel's collab, 'Formula', which was released back in November. Lastly, Juelz has created a rendition of the classic, 'Ava Maria', which is one of the most beautiful songs ever created. It's a unique song to tackle and Juelz brought 'Ava Maria' into the electronic scene with absolute grace.
High Octane is out now on Sable Valley and it's really some of Juelz's best work to date. We're excited to see where Juelz will be going and what he'll be up to next.
Listen to High Octane below.