JOYRYDE's 'BRAVE' Is Finally Here & It Exceeds All Expectations – FUXWITHIT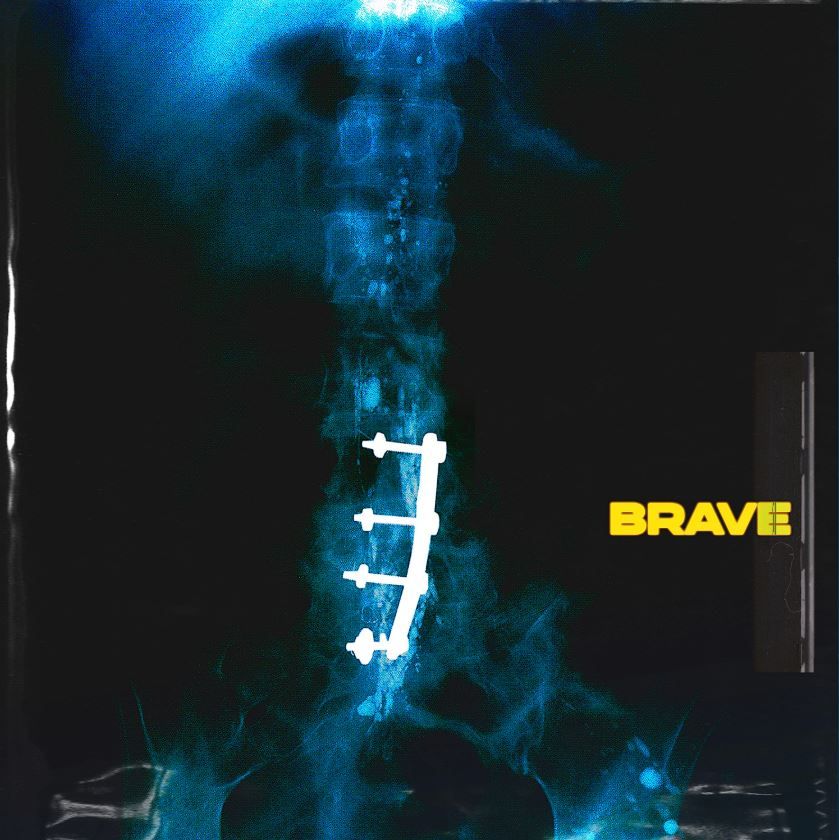 To say that this day has been a long time coming would be an understatement. Die-hard JOYRYDE fans will remember the days of NEST HQ announcing an EP on OWSLA in late 2017, before it getting scrapped only to be turned into an announcement for a full-length project. Another album delay, a few track delays and a label change later, it is with great pleasure that we can finally say with certainty that JOYRYDE's debut project BRAVE is finally here, and the wait was beyond worth it.
Simply put, every single track contained within BRAVE is quintessential JOYRYDE, yet they are all unique in their own right. A display of sonic mastery across a wide arrange of genres, each track will flicker a "this is definitely JOYRYDE" voice in your head, but despite this, the album remains captivating and fresh throughout. A wide array of influences can be heard in the British producer's sound, from glimpses of bassline and UK garage to more vocal-driven rap and grime pieces intertwined in the mix.
The tracks that were previously released such as 'IM GONE' and 'YUCK' are just the tip of the iceberg that is BRAVE, and while doing every single piece justice would ruin the surprise for all reading this article, there are a handful of soon-to-be classics that are worth highlighting. Following the eerily realistic 'PRE OP' introduction comes 'ON FIRE,' a statement piece kicking off BRAVE in high gear. Lighthearted notes give the track a summery feel, but the bass house heater immediately displays JOYRYDE's ingenious ability to fill his tracks with complex sounds. 'FAIL ME' follows along the same lines, carrying an innate house groove throughout and demonstrating the unmatched sound design and attention to detail that the legendary producer boasts. From the percussion, to the sounds, to the vocal chops and everything in between, 'FAIL ME' is signature JOYRYDE. Furthermore, 'ARTERIES' alongside Youngs Teflon showcases JOYRYDE's wicked pairing of production and vocals in a grime-leaning piece. A true homage to the artist's roots, the track has the potential to become a radio hit in his home nation due to the raw intensity of the instrumentals and the natural flow from the English vocalist.
Finally, a personal favourite and arguably BRAVE's most standout track comes in the form of '4AM.' First premiered in part during his Beyond Wonderland Virtual Rave-A-Thon, '4AM' kicks off with a widely popular sample from 'Darkest Light' and never gives in energy after the initial horns. '4AM' features all of the sounds fans have grown to love from JOYRYDE, but their arrangement is second to none. It's a bass house jam that is unprecedented in meticulousness and intricacy. The first half will have you shuffling out of your shoes, annoying your downstairs neighbours until all hours of the night. The true masterpiece of the track hits in the second half, though. The flow is never cut, yet the liveliness and the vigour is amplified to new heights, with a plethora of frequencies pummelling your speakers without ever sounding disjoint. '4AM' is JOYRYDE at his finest, and one of the many reasons why he is considered a legend.
BRAVE is meant for listening in order from start to finish, as the narrative is unparalleled and seamless. This is album of the year material. Dive in below.