JEANIE & Friends Deliver on 'SPEED (REMIXES)' – FUXWITHIT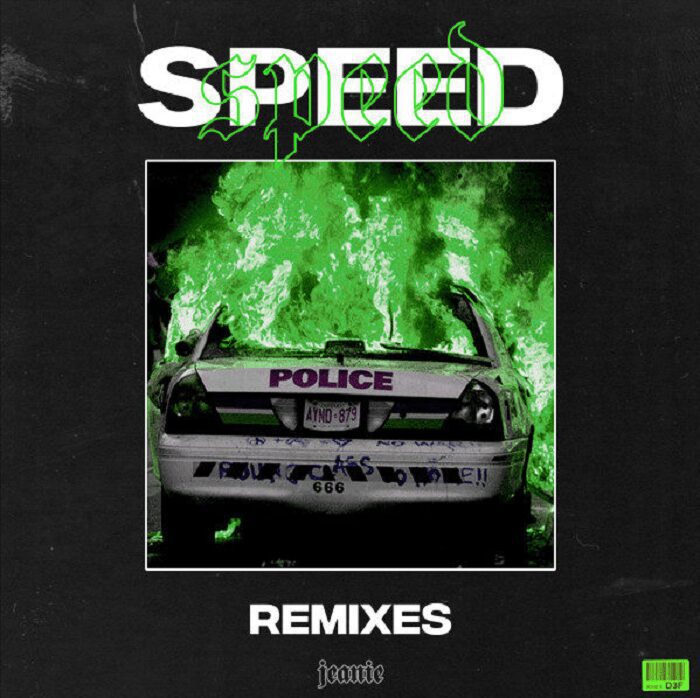 JEANIE has been on our radar for a while. Last month, we added her to our Female Producers Who Run The T(Rap) list because her talent is undeniable. So when JEANIE released her SPEED (REMIXES) we were all over it. The Brooklyn native is a force to be reckoned with and we're sure that her name will echo in electronic music history.
She inspires female producers everywhere. GRL GANG, her brainchild, is where she uplifts and spotlights other female producers in the game. All proceeds that come out of GRL GANG are donated to Girls, Inc., which we think is pretty amazing. If one thing's for sure, she is unapologetically herself and a role model to other women who are thinking about making music.
JEANIE's SPEED (Remixes) will hype you up
If you're looking for some bass, it doesn't get much better than 'SPEED' but this 8-track compilation of remixes featuring a variety of genres has something for everyone.
XAVAGE keeps the trap essence of 'SPEED' with his own darker drops, sirens, and vocals to make the track his own. Michael Mason takes a much lighter approach to the song. His chill future trap version is fun to get up and dance to! It's almost reminiscent of Cashmere Cat and Trippy Turtle a-lá-2014. Another special shoutout to REZI who really killed this remix. He seamlessly blends experimental bass and trap, making 'SPEED' a mesmerizing song you'll never get bored of no matter how many times you put it on repeat. (Although, I may be biased since his Electric Hawk release, 'Cry For You,' is one of my favorite bangers of 2020.)
We can't forget that SPEED (Remixes) EP starts off with JEANIE's own VIP… Queen shit, right there. Listen to the entire EP below for real trvp shxt.